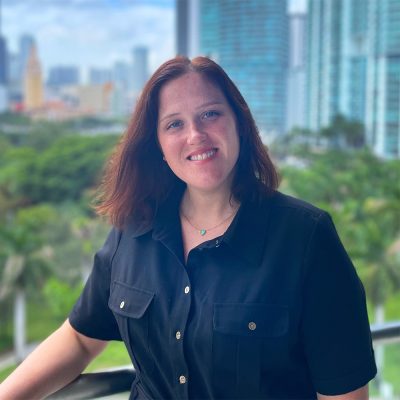 Cassie Freund, Ph.D. is the director of science communication at Frost Science. She is a tropical ecologist and conservation biologist, with a doctoral degree in ecology from Wake Forest University and a master's in conservation biology from Columbia University.
Dr. Freund is also a science writer and editor, with over five years of experience telling engaging stories about the world around us for outlets such as Mongabay, Massive Science, and Hakai Magazine. She has done field research in Indonesia and Peru, observing the plants and animals of the rainforest, measuring the effect of landslides on Andean ecosystems, and leading community-based orangutan conservation efforts.
In addition to her science communication efforts, Dr. Freund is researching how the words and images scientists post on social media affect viewers' perceptions of wildlife and biodiversity conservation.