Frost Science is not just a museum, we're also a gathering place where teens can explore, experiment, and join in activities. Teens can become citizen scientists with MUVE (Museum Volunteers for the Environment) and even get a head start on a career in science through internship opportunities.
Volunteer Opportunities
Become a Frost Science volunteer to earn community service hours while gaining valuable training and workplace experience. From serving as host at one of our science-themed birthday parties to delivering science demonstrations in the aquarium and other exhibit galleries, you can find an opportunity that's right for you.
Learn more
Internship Opportunities
Get a head start on your goals for the future by interning with Frost Science. Gain real-world experience, receive specialized training, and obtain class credit (when applicable).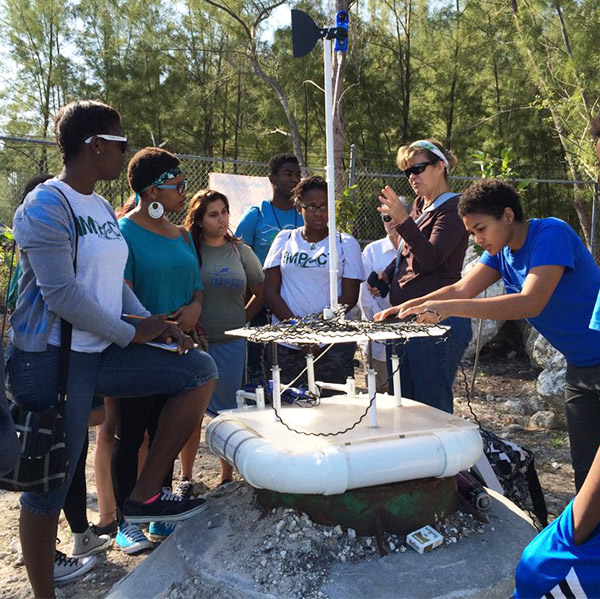 Citizen Science
Become a citizen scientist by taking part in one of our environmental research projects. Meet local scientists and conservation experts and get your feet wet and your hands dirty as you join up with others to help restore local habitats through beach clean-ups, planting native vegetation and conducting biodiversity surveys.