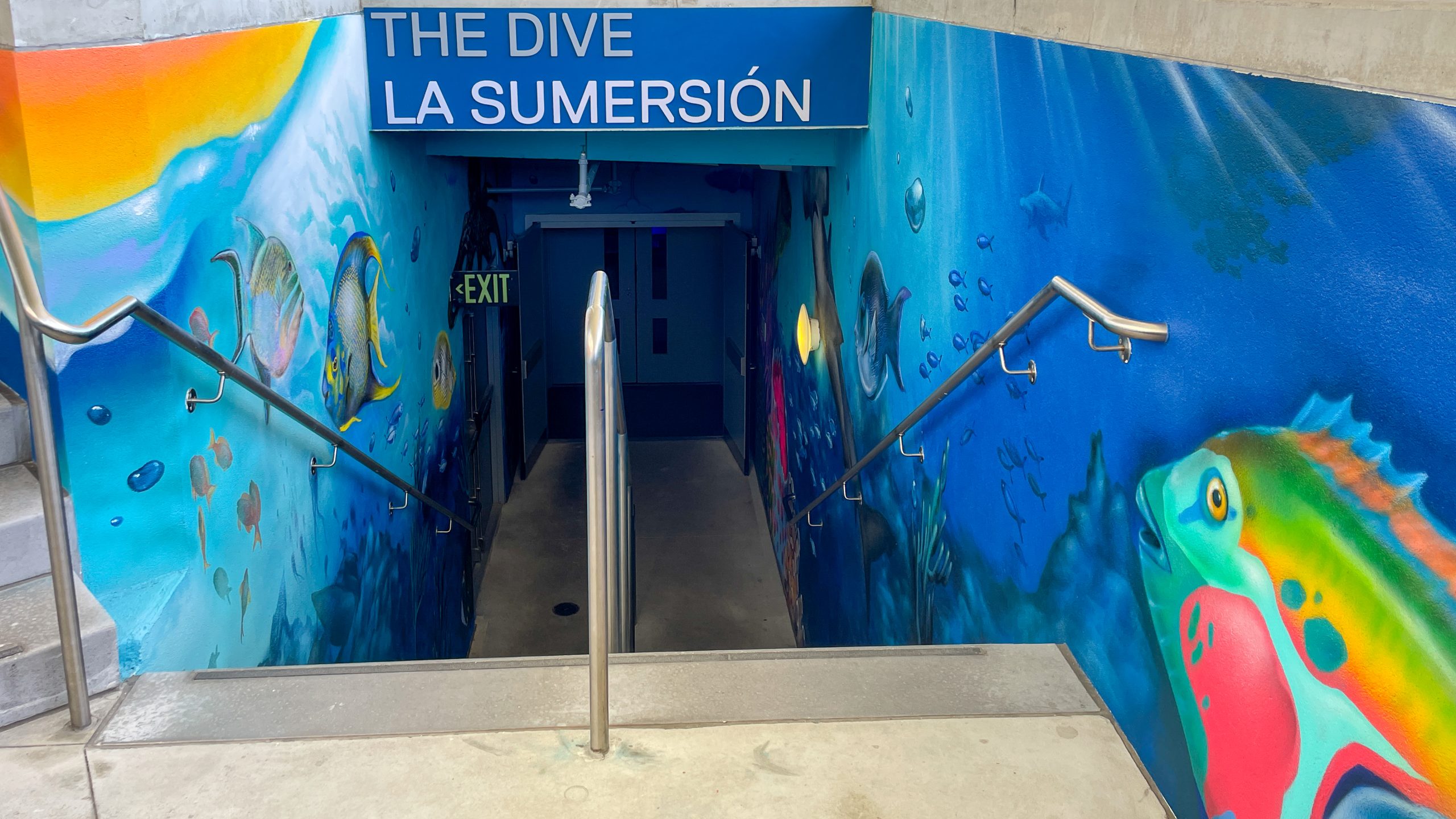 Your next visit to Frost Science just became a bit brighter. We have recently installed a new mural that brings the vibrant colors and biodiversity of the ocean outside onto our walls. The striking art piece colors the walls of the stairwell connecting two levels of the Aquarium, The Vista and The Dive, transforming the space's neutral hue into something fun and educational.
The mural features a wide variety of fish, corals, and other animals, all based on local species. Some are even directly inspired by the animals Frost Science guests can see right here in the museum, including the scalloped hammerhead shark, queen angelfish and porcupinefish.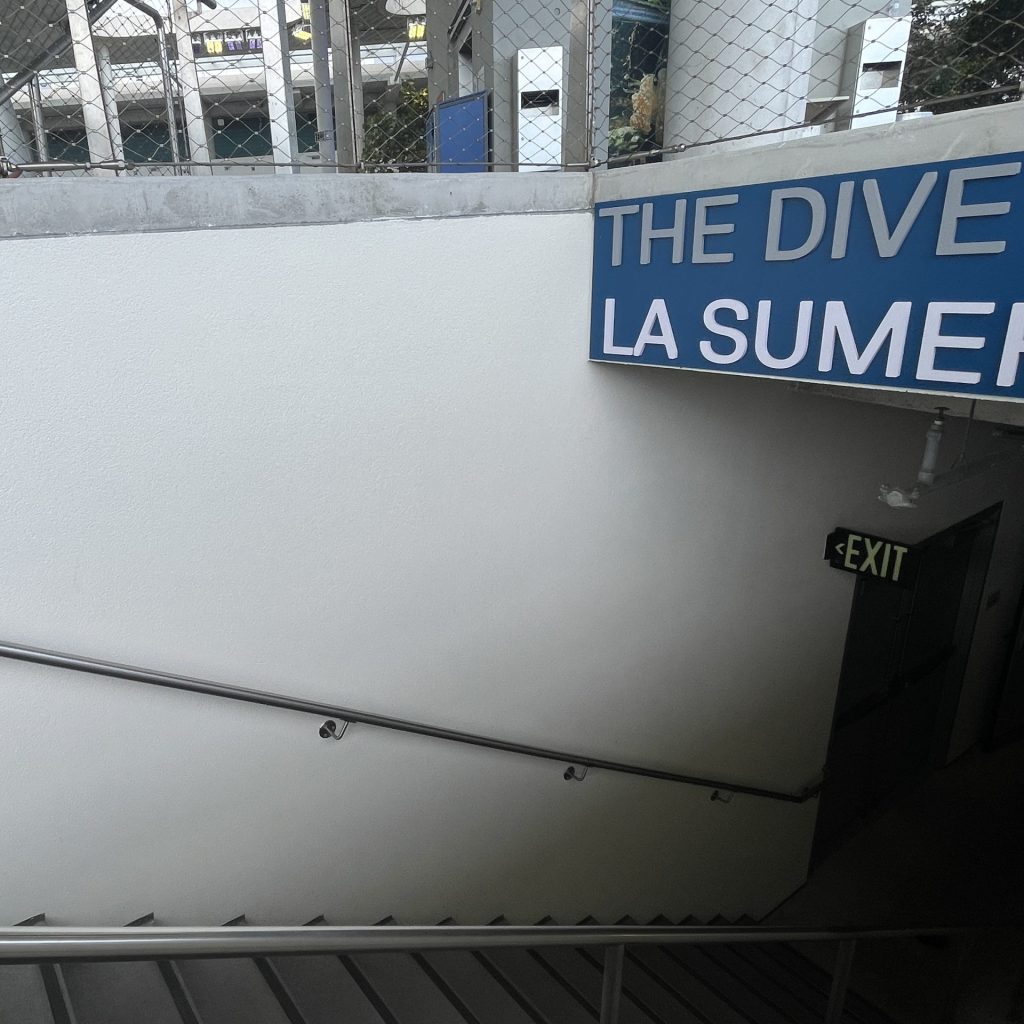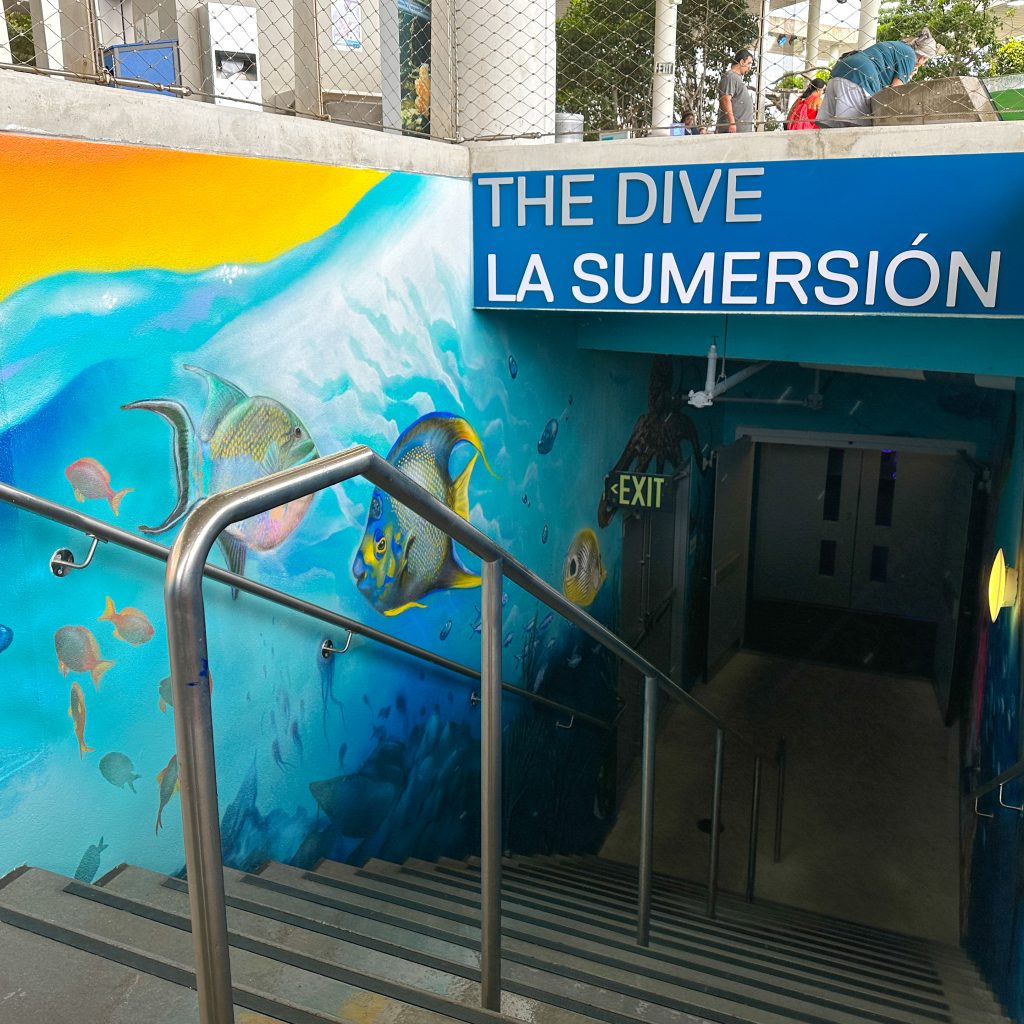 The inspiration for the mural was taken from the Aquarium's narrative. It evokes a sense of diving below the ocean surface to discover the wonders of Florida's marine ecosystems. Says Frost Science Exhibition Developer Cory Keester-O'Mills, who spearheaded the project, "We want our guests to discover the amazing biodiversity that is unique to Florida. And, as the stairwells are a primary pathway through the Aquarium building, we want them to be as much a part of the guest experience as the exhibitions."
The mural was painted by local art company Cushy Gigs, led by artist Alex "Quake" Vahan. Local artists Abstrk, Alejandra (Alé) Jimenez, and Artyek also worked on the mural. Over the course of about a week, they transformed the stairwell from a blank space to the inspiring, lively work of art it is now.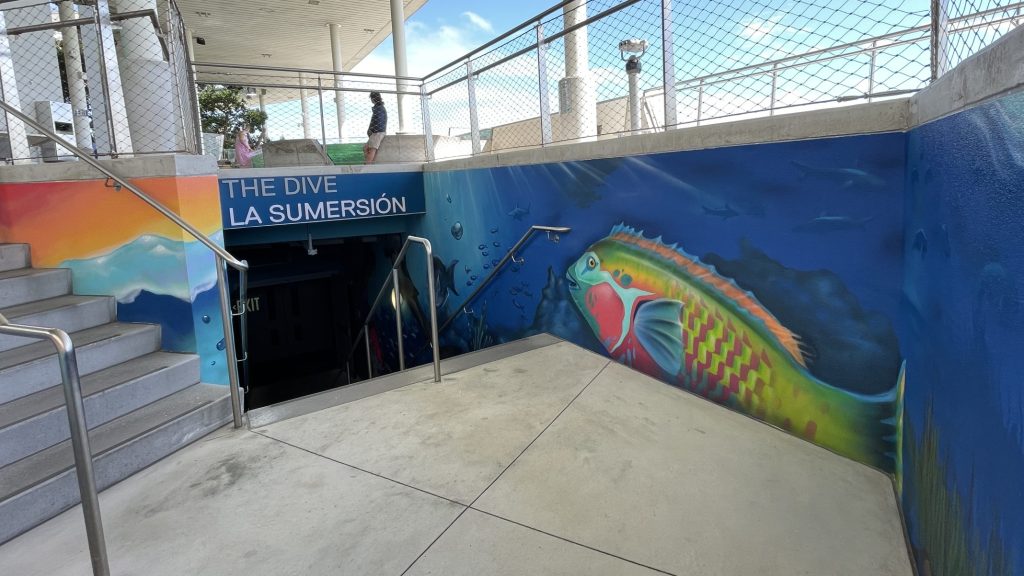 The Frost Science exhibits team is aiming to unveil additional art installations across the museum over the next three years. While some may see science and art as opposing fields, "I love working with artists because they take reality, imbue it with emotion, color and texture, and leave us with an experience that is fantastical, communal and yet deeply personal," says Keester-O'Mills.
This view of the world is the perfect complement to the factual, scientific information our exhibitions present, and we are excited to share it with you!