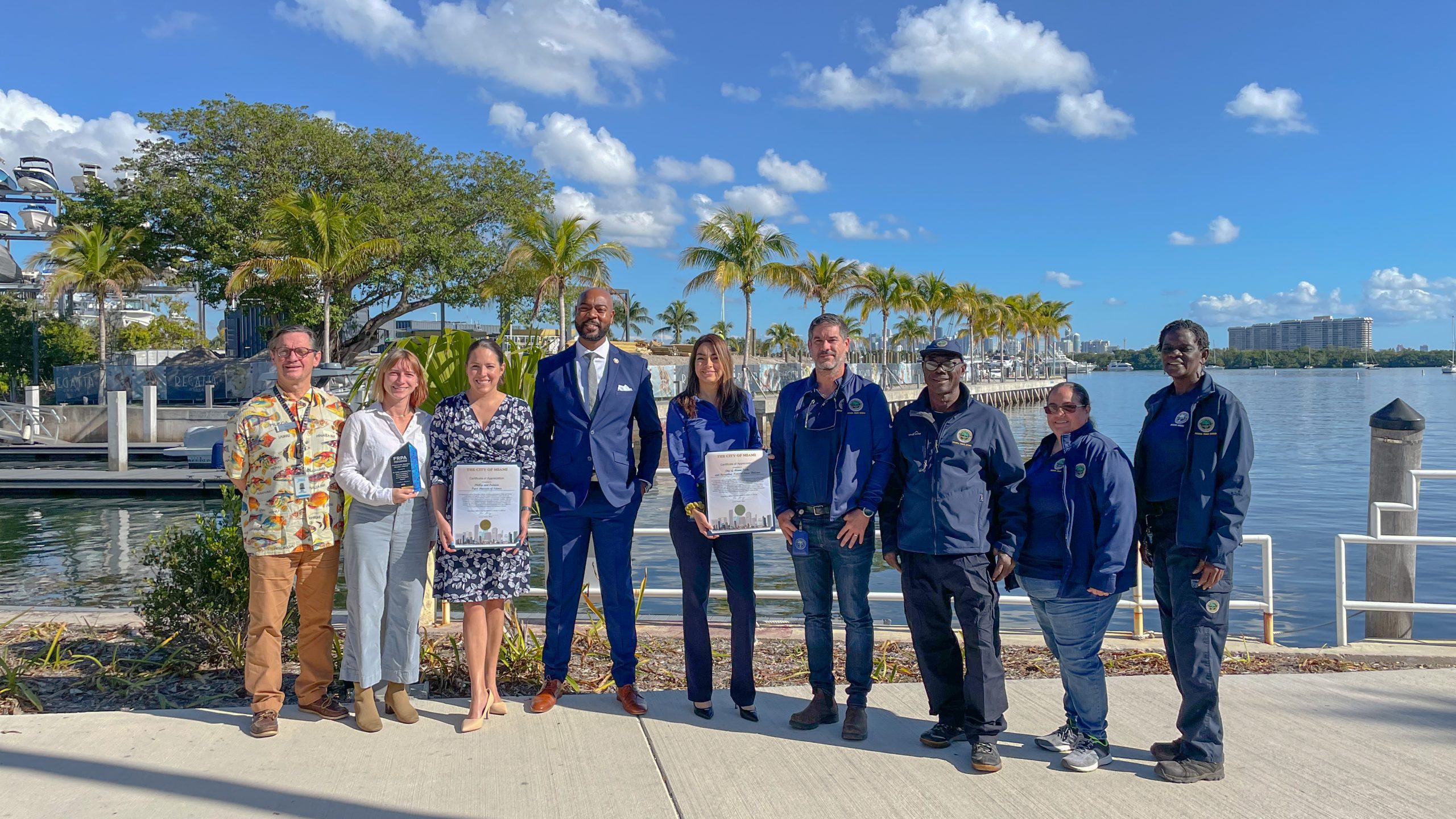 Anyone who has joined Frost Science's Museum Volunteers for the Environment (MUVE) program for a beach clean-up, nuisance vegetation removal and/or planting event knows that keeping our coastal ecosystems in tip-top shape takes a lot of hard work and dedication. In recognition of these efforts, MUVE was recently honored by the City of Miami for our conservation and volunteer work at Virginia Key North Point Beach Park.
MUVE is a volunteer-based habitat restoration group that uses citizen science, museum exhibits, outreach initiatives, and eco-art to engage with Miami residents and enhance our coastal environments. Since 2007, over 11,000 volunteers have participated in MUVE events, leaving a positive and long-lasting mark on our city's mangroves, wetlands, beach dunes and coastal hammock ecosystems. Their important landscape restoration work has improved Miami's natural areas for native plants and wildlife, among other environmental benefits.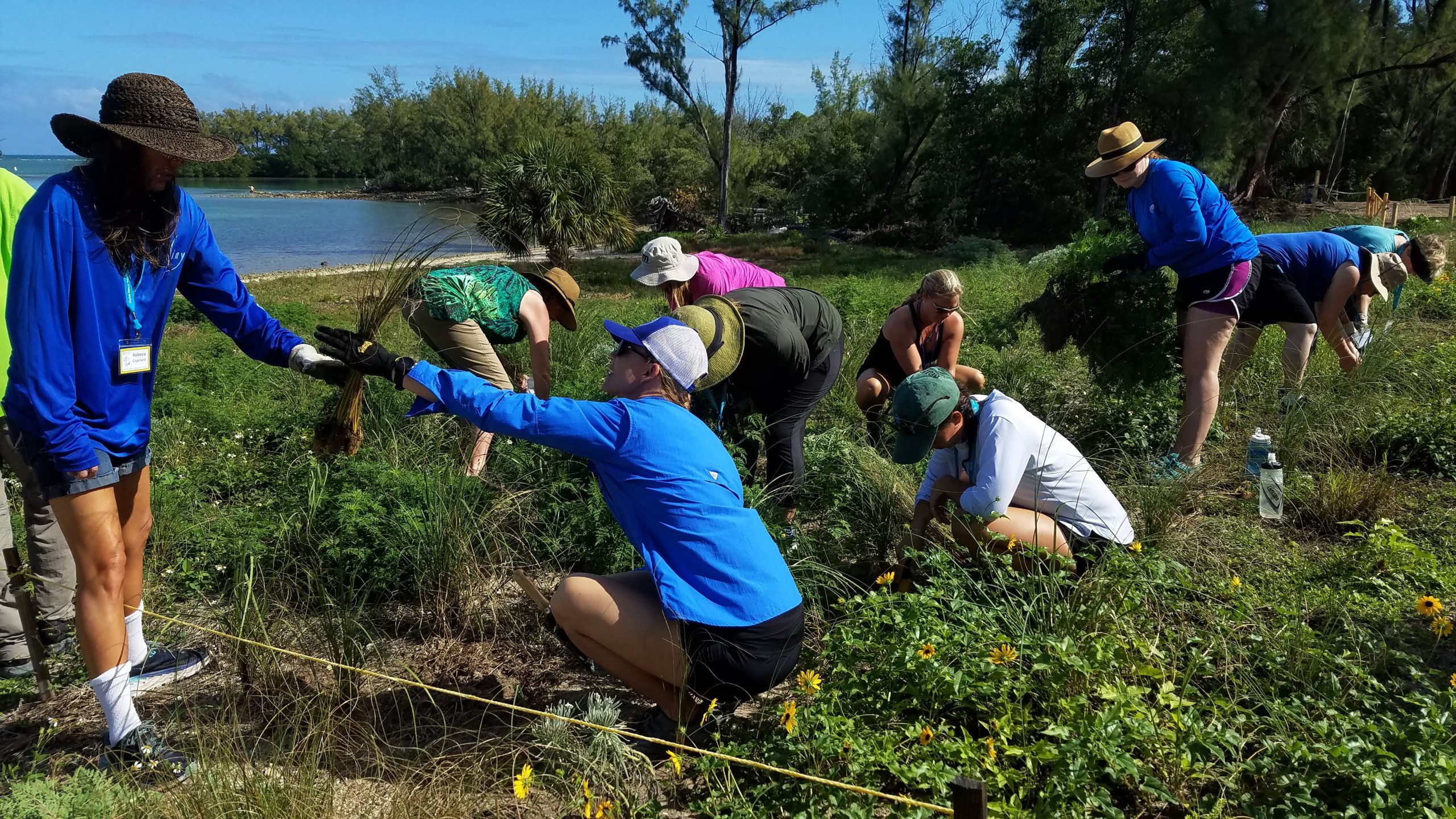 Pictured above: MUVE volunteers working on Virginia Key.
In a ceremony on January 12 at Miami City Hall, Chris Evans, interim director of the City of Miami's Parks and Recreation Department, presented Frost Science's Curator of Ecology and Environmental Restoration Shannon Jones and MUVE Coordinator Lauren Reilly with a certificate of appreciation signed by City of Miami Mayor Francis Suarez for MUVE's "commitment, dedication, and volunteer efforts to enhance acres of coastal habitat on Virginia Key, engaging thousands of volunteers and community members." The City of Miami Natural Areas team, a key MUVE partner, was also recognized at the ceremony.
This award was MUVE's second of 2022. In September, the program received the Florida Recreation and Parks Association's Voluntary Service Group Annual Award. MUVE was nominated for that award by the City of Miami; the January 12 ceremony was a celebration of both achievements.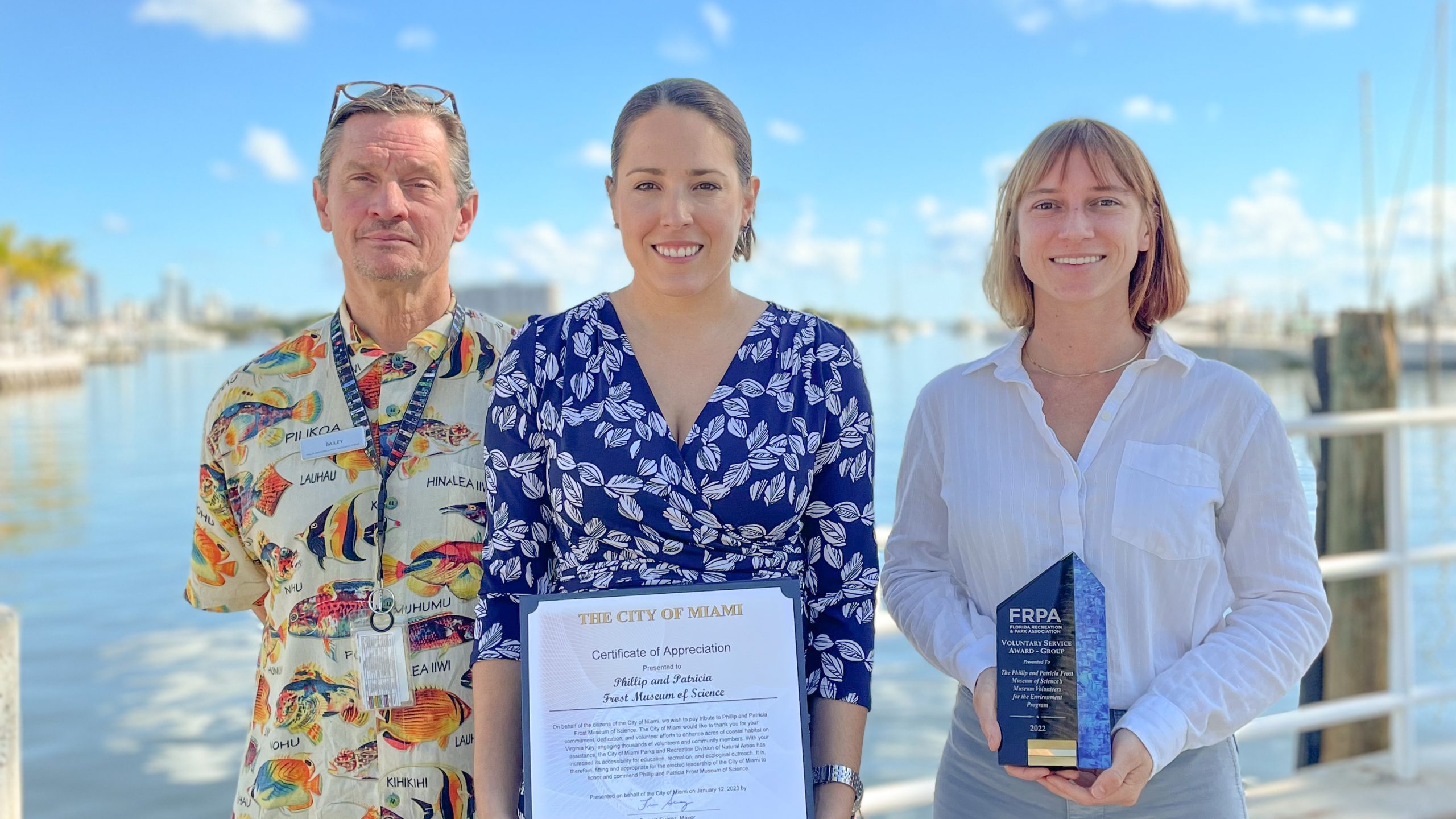 Pictured above: Steve Bailey, interim vice president of husbandry (left); Shannon Jones, curator of ecology & environmental restoration (center); and Lauren Reilly, MUVE coordinator (right).
"We're humbled and honored to receive this award," says Reilly. As MUVE coordinator, she organizes MUVE workdays, liaises with volunteers and maintains restoration sites. "Tending to the landscape at Virginia Key over the past few years has given me a deep sense of ownership, appreciation, and gratitude for the park. It has been an incredibly gratifying experience to share my love for the land with our volunteers and watch them grow into passionate and dedicated stewards of the environment."
MUVE's next public workday will be March 18, 2023, at Virginia Key North Point Beach Park. We invite you to join our award-winning volunteer program and give back to nature by registering for our next event and subscribing to MUVE's monthly newsletter. And, if you have participated in a MUVE event in the past, don't forget to take our MUVE survey and tell us about your experience!