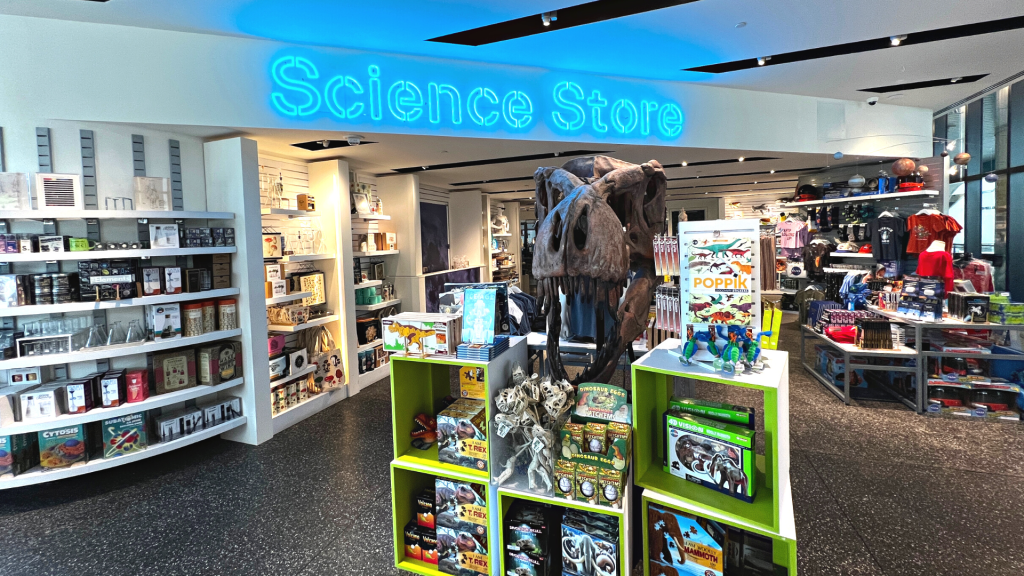 Science Store

11:00 a.m. – 6:00 p.m. daily
Looking for the perfect gift or souvenir? Science Store offers a wide range of science tools and toys, t-shirts, books and unique exhibition-related gifts. Your purchase supports the museum's mission to inspire people of all ages and backgrounds to enjoy science and technology, and to better understand themselves and the world.
Science Store is located on Level 1, adjacent to the Ticket Center. Admission to the museum is not required to visit Science Store. Museum members receive a 10% discount on all purchases.
Visit the Science Store online shop and discover hundreds of unique museum gifts and get them delivered anywhere in the United States.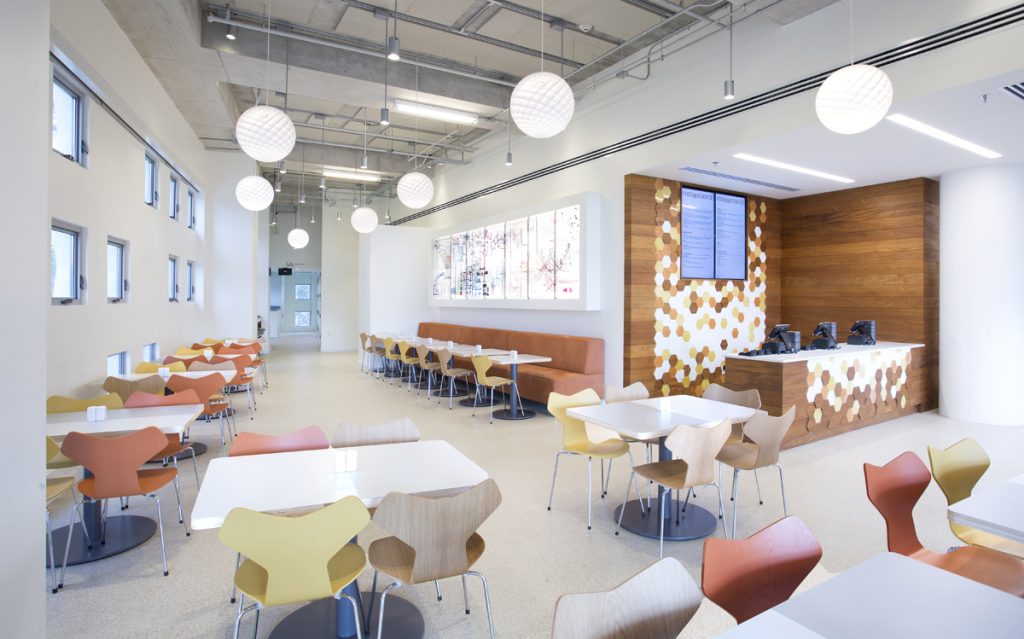 Food@Science
Coffee@Science: 10:00 a.m. – 5:30 p.m. daily

Café: 11:00 a.m. – 4:30 p.m. daily
Food@Science is a cozy and welcoming oasis that elevates the visitor experience. Join us for a cup of coffee and snack pre-exploration, for lunch midday or for a late afternoon pick-me-up to extend your stay! This energetic café provides indoor seating or a covered outdoor spot to enjoy al fresco seasonal dining including: Starbucks coffee favorites, artisan pastries, farm stand salads and bowls, sandwiches and burgers, pizzas, kid friendly signatures, snacks and grab-and-go. Beverage options include great non-alcoholic options, wine and brews.
No outside food or beverage is permitted inside the museum. Food and beverage from Coffee@Science is restricted in most of the museum halls and exhibits. We appreciate your help in preserving our exhibitions and the museum.
Operated by Constellation Culinary Group under the direction of Regional Executive Chef Aaron Janus.
Food@Science is located on Level 1 of the West Wing. Admission to the museum is not required to dine at Food@Science. Museum members receive a 10% discount on all purchases.
Mobile Ordering To place a Food@Science order online in advance, click here.*
*Please note: The Frost Science membership discount is not available for mobile ordering. To receive the member discount, please order your food onsite at the Food@Science café.