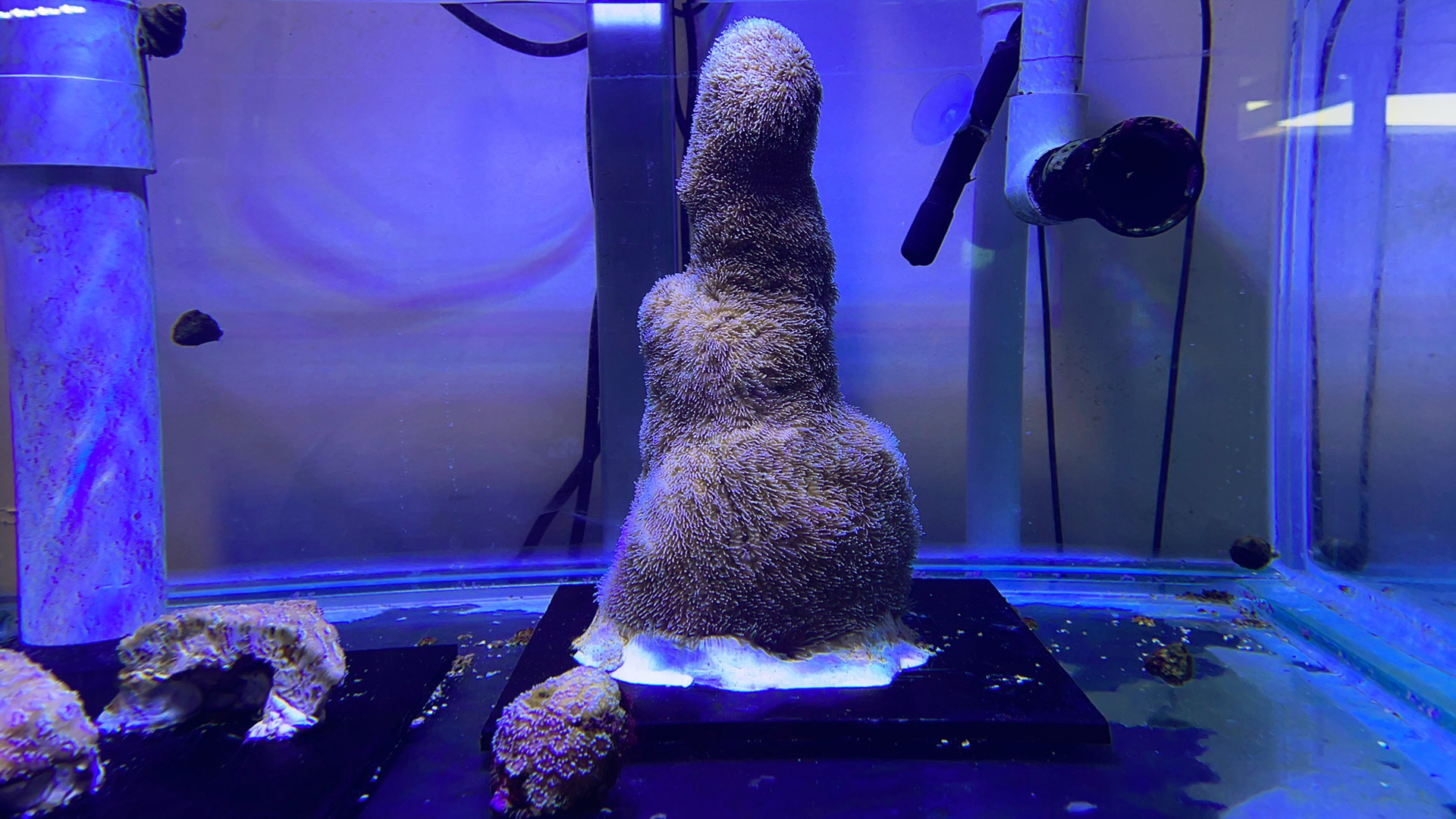 South Florida is currently experiencing a record-breaking marine heat wave. At this time of year, sea surface temperatures should be between 73 and 88 degrees Fahrenheit. This year, the water feels more like a hot tub than a refreshing dip, with sea surface temperatures consistently in the 90s, and even topping 100 degrees in Manatee Bay.
Such warm temperatures are putting Florida's Coral Reef at risk. Corals are already stressed and are rapidly expelling the colorful algae that they depend on for food, turning ghostly white in the process. Scientists have declared this year the most severe bleaching event Florida's corals have ever experienced.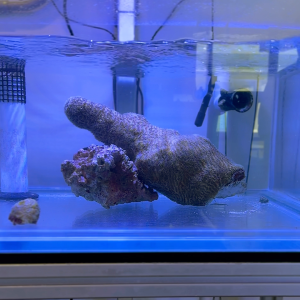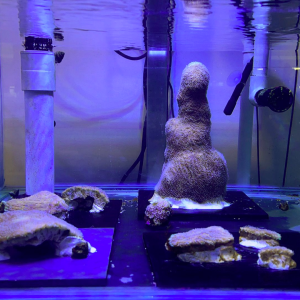 While bleaching doesn't mean certain death for corals – they can recover if water temperatures cool–Florida's Coral Reef is in grave danger. Coral scientists and conservation practitioners have been pulling corals from the water in a last-ditch attempt to save them for when the ocean cools and they can be replanted back to the wild.
These "rescued" corals need homes, and Frost Science has the staff, knowledge, and experience to care for them. Earlier this month, state and federal government representatives removed two pillar coral colonies they discovered in Biscayne National Park from the wild and committed them to our care.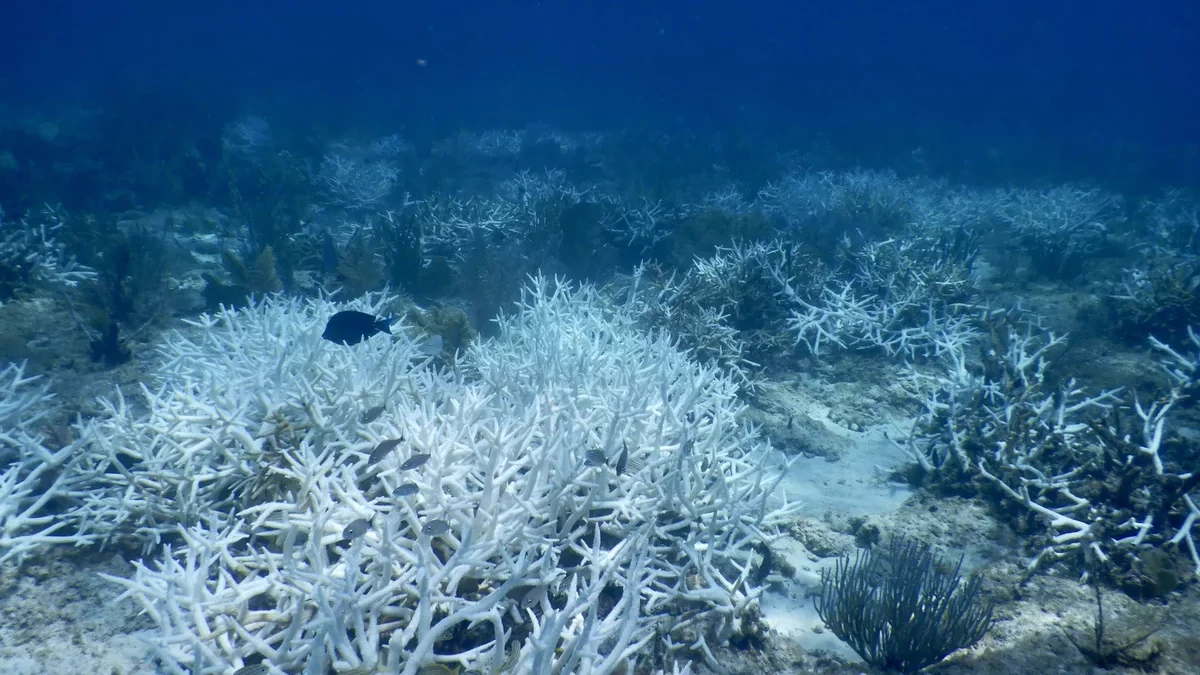 Coral bleaching in Biscayne National Park, photo courtesy of Rescue a Reef
As part of the larger Florida Coral Rescue Project, which maintains more than 2,200 coral colonies across a network of 25 institutions, Frost Science already houses 116 pillar coral fragments, representing more than 60 genotypes. These two new pillar coral colonies rescued from Biscayne National Park represent entirely new genotypes for the cohort of rescued pillar corals. This is important because the more genetic diversity is represented across the rescued corals, the better the population will be able to adapt to future environmental challenges once they return to the wild (much like playing the lottery: the more tickets you purchase, the more likely you are to win!).
Immediately after the rescued pillar corals arrived at our Marine Conservation WetLab, Frost Science Senior Aquarist Aaron Gavin removed a few inches off the bottom of the colony so it could sit upright in the water. The video below shows the process, which was necessary to keep the colony healthy here in the lab. The bottom piece was sectioned into six smaller fragments, each of which will grow into a new colony.
Caring for Pillar Coral at Frost Science by Frost Science
While this summer's extreme ocean temperatures highlight the amazing collaboration between the scientists and institutions that care for corals, they also foreshadow a potentially deadly future for Florida's Coral Reef. The ocean has absorbed about 90% of the warming caused by climate change to date, and the top few meters of the ocean now store as much heat as Earth's atmosphere.
So, how can you help? There are two main things you can do. The first is to contact your local, state, and national representatives and urge them to take action to address the climate crisis and protect Florida's Coral Reef. If you're a diver or snorkeler, you can also submit your observations of coral bleaching on the SEAFAN BleachWatch website.