MUVE invites volunteers to take direct action in enhancing coastal ecosystems. Since 2007, thousands of volunteers have helped restore native environments across Miami-Dade County. These environments provide native wildlife with food and shelter, sequester carbon and produce oxygen, protect our coastlines from storms, maintain air and water quality, reduce urban heat, and provide spaces for education, recreation, and leisure.
Virginia Key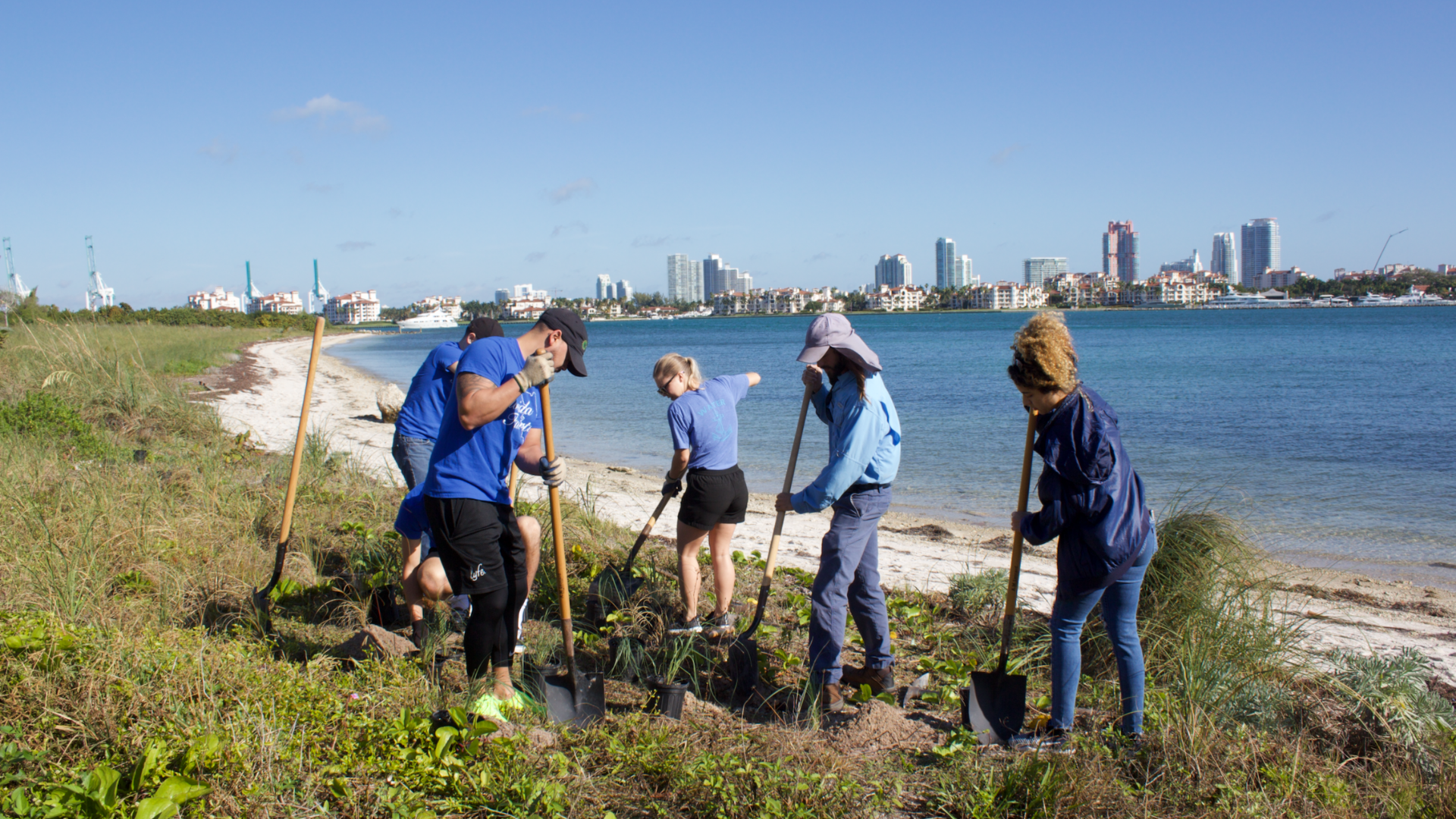 Virginia Key is home to a network of coastal habitats including beaches, dunes, hardwood hammocks and mangrove wetlands. This barrier island is located within a highly productive marine corridor consisting of extensive seagrass beds and coral reefs. These habitats support an abundance of wildlife, including several endangered species like the West Indian manatee and the loggerhead sea turtle, which actively uses the beach as a nesting site. In the 1970s, massive amounts of dredge material were dumped on the island, smothering the native landscape. This gave way to many invasive species, like Australian pine and beach naupaka, which threatened the island's ecology.
In 2014, the Miami-Dade County Department of Natural Resources cleared invasive species from the dune and removed the dredge material to prepare the area for restoration. MUVE volunteers then planted nearly 35,000 plants on the beach, including dune-stabilizing sea oats, and later planted over 3,000 native trees in the adjacent hardwood hammock. Volunteers continue to restore and monitor the site. Maintaining this urban green space creates an important urban green space where the Miami community can escape the bustle of the metro area and enjoy swimming, mountain biking, kayaking, fishing, bird watching, and other outdoor pursuits.
Batchelor Environmental Center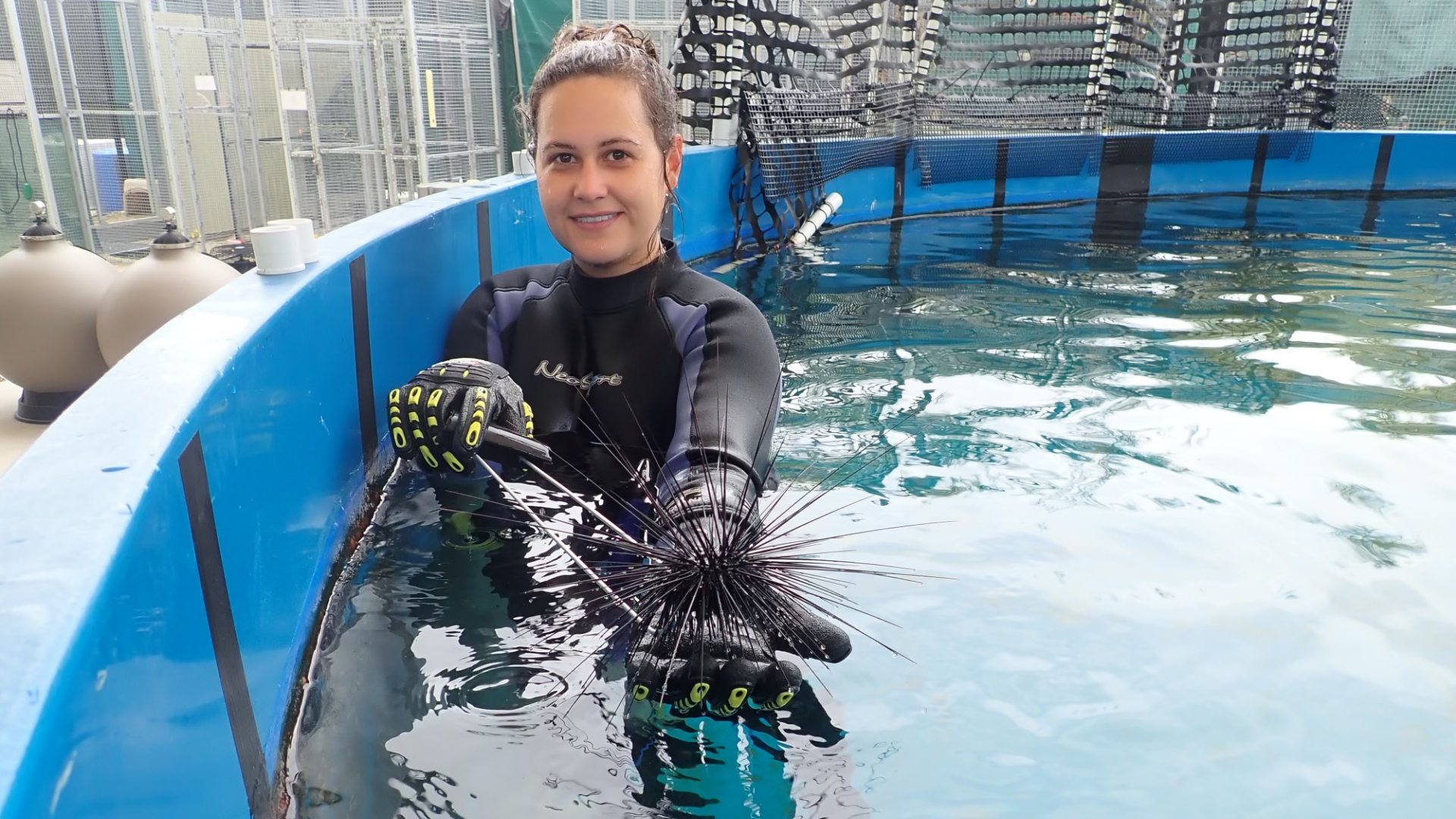 The Batchelor Environmental Center is a leading aquatic and avian care center, operating in partnership with Florida International University. The 150,000-gallon aquarium system has tended sharks, pelagic fish, reef fish, and sea turtles. This facility is also home to our coral culture system, where we raise corals and sea urchins for scientific research, museum exhibits, and coral reef outplanting initiatives. The Batchelor Bird of Prey Rehabilitation Center is also located at BEC, which has a raptor rehab area and other key avian research and care facilities. MUVE has planted over 500 native trees at this site and removed extensive invasive vegetation along the water's edge.
East Greynolds Park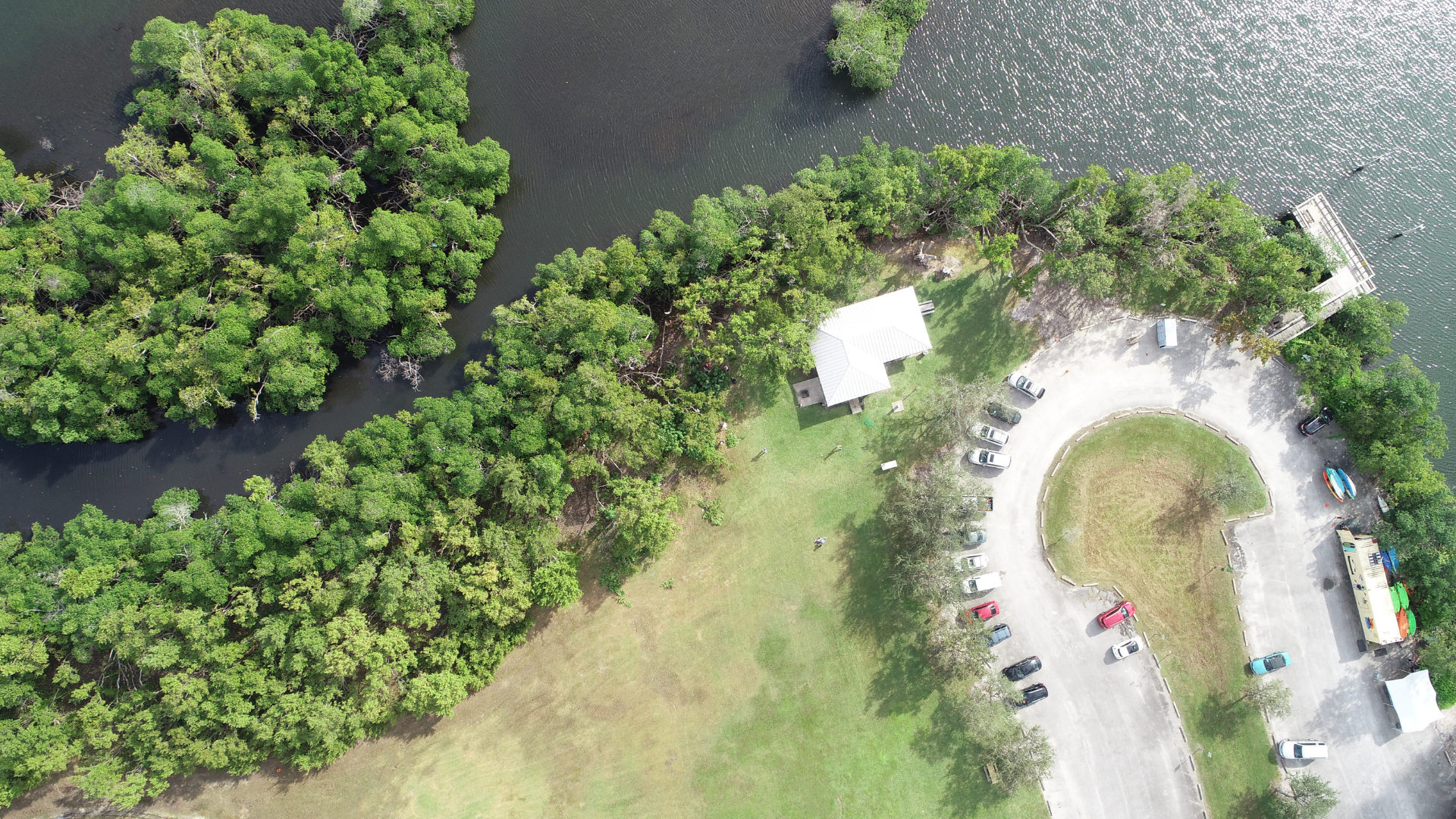 East Greynolds Park is located along the Oleta River Corridor and is situated on the western bank of Maule Lake – a former rock-mining pit that is connected to Biscayne Bay via the Oleta River. Oleta River is the last naturally flowing river in Miami-Dade County. Maule Lake has a history that dates to the turn of the century when it was dredged to become a rock quarry. Back then, fill was needed to build the Flagler Railway then the roads and buildings we see today. Developers dug and dug through the limestone rock until they hit saltwater and then kept digging. In the process they decimated dense mangrove forests and invasive species ultimately took over the area. In the early 2000s, volunteers helped Miami-Dade County and The Nature Conservancy eliminate invasive vegetation and plant native species. With volunteers planting a spectrum of saltwater wetland plants and with the return of the original hydrological gradient, we expect to see natural recruitment of mangroves and other vital native species.
Haulover Park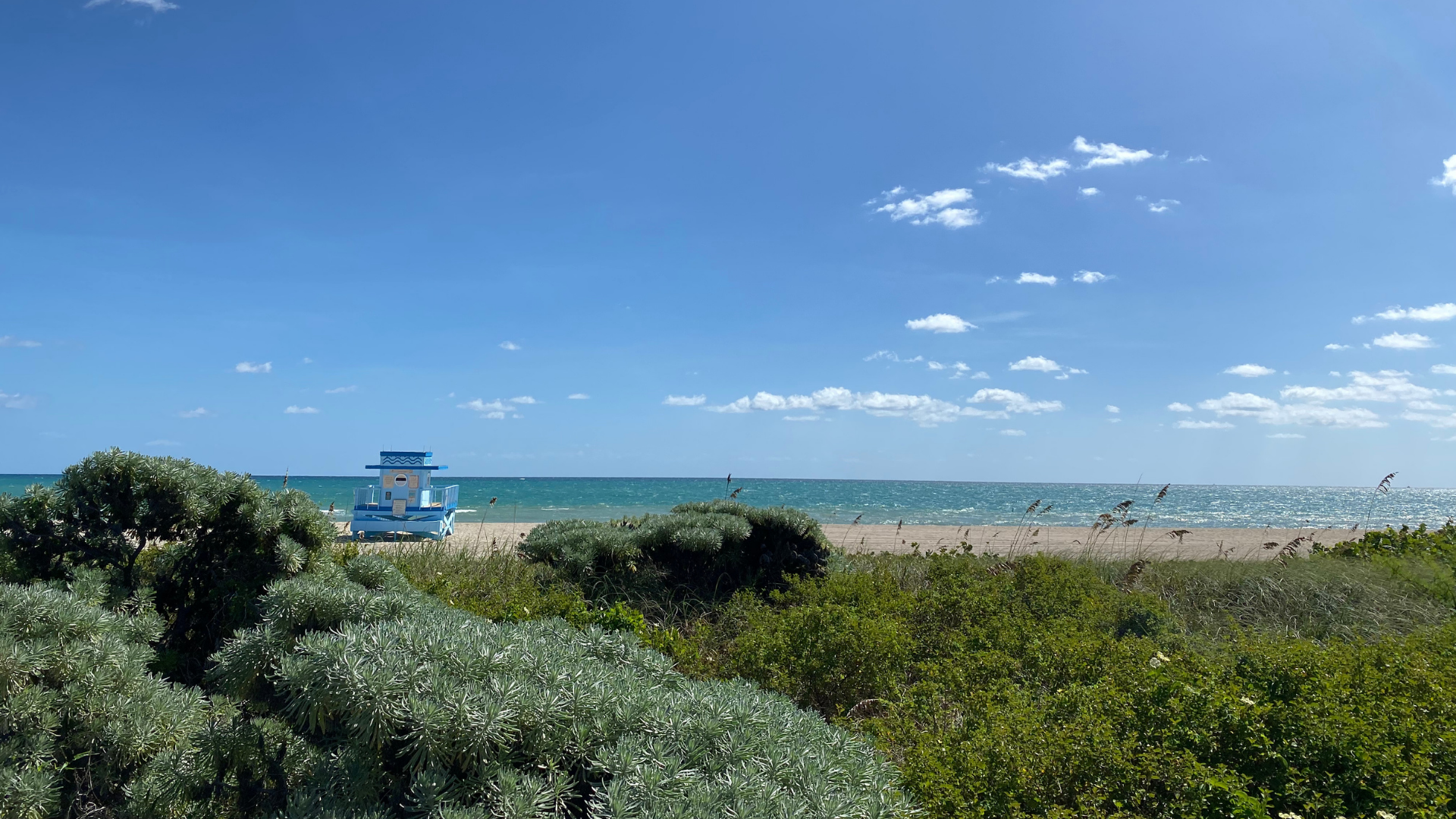 Haulover Park contains the longest remaining stretch (1.4 miles) of undeveloped beachfront in Miami-Dade County after Key Biscayne. Several native coastal plant species were reintroduced to restore portions of the dune in the early 2000s. Coastal erosion and storm surge impact nearby infrastructure like the park's pedestrian walkways and Collins Avenue/A1A, making the management and restoration of this coastal system an important part of local resiliency efforts. In 2020, Miami-Dade County removed exotic vegetation and thinned the sea grapes to create areas where native shrubs, grasses, and other herbaceous vegetation can thrive. In 2022, MUVE volunteers will hand pull any encroaching exotic species and plant native dune vegetation in its place to enhance the dune system and bolster the shoreline.
Crandon Park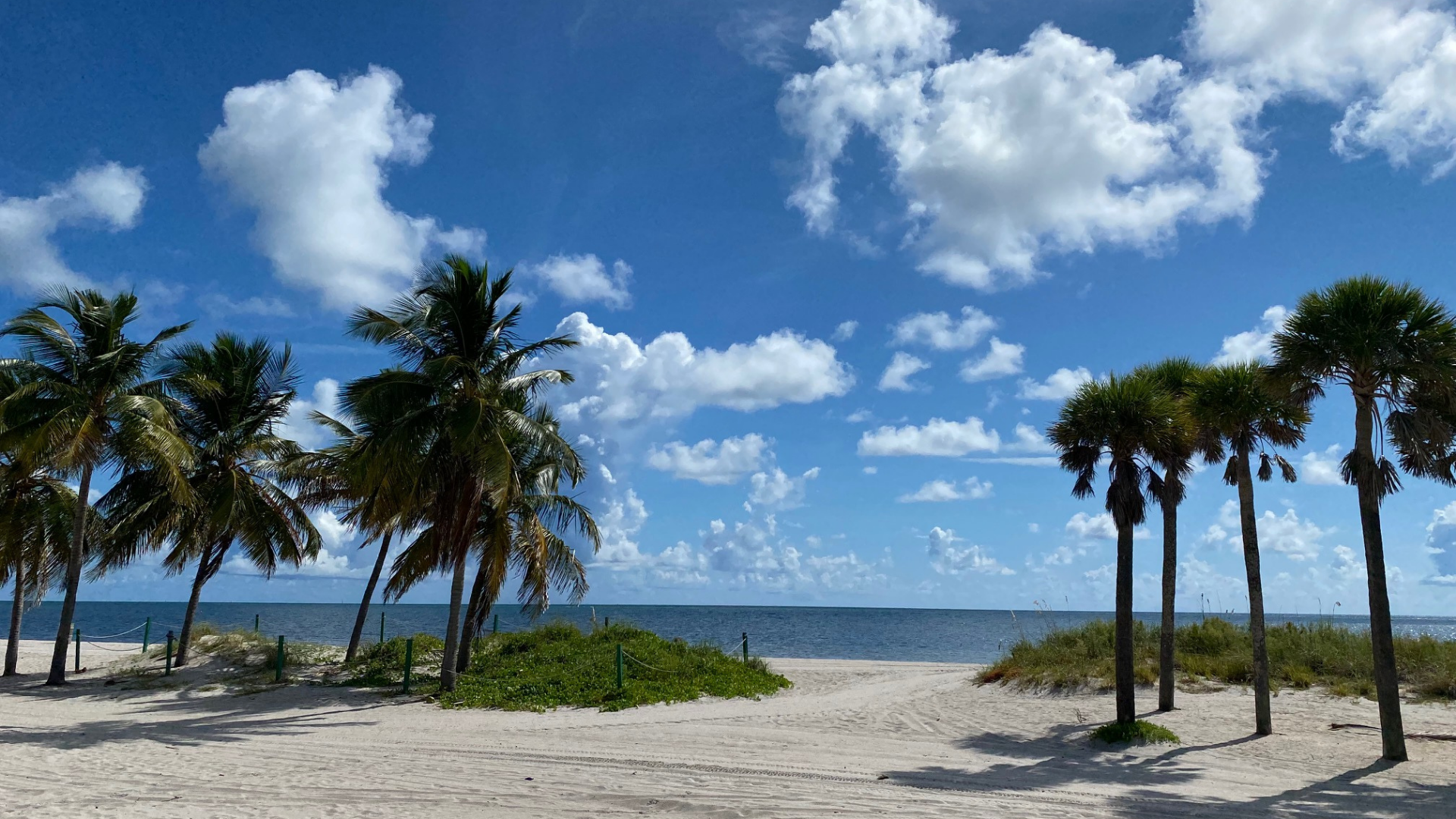 Crandon Park is an 808-acre urban park in metropolitan Miami located on the northern part of Key Biscayne. It is ecologically similar to Virginia Key, containing mangrove forests, maritime hammocks, extensive seagrass meadows, and two miles of beach supporting beach dunes and coastal strands. In 2020, the area was damaged by Hurricane Eta and unusually strong storms and king tides. In collaboration with Miami EcoAdventures, volunteers will plant sea oats to restore the damaged pockets of the dune to create a continuous stretch of resilient shoreline.