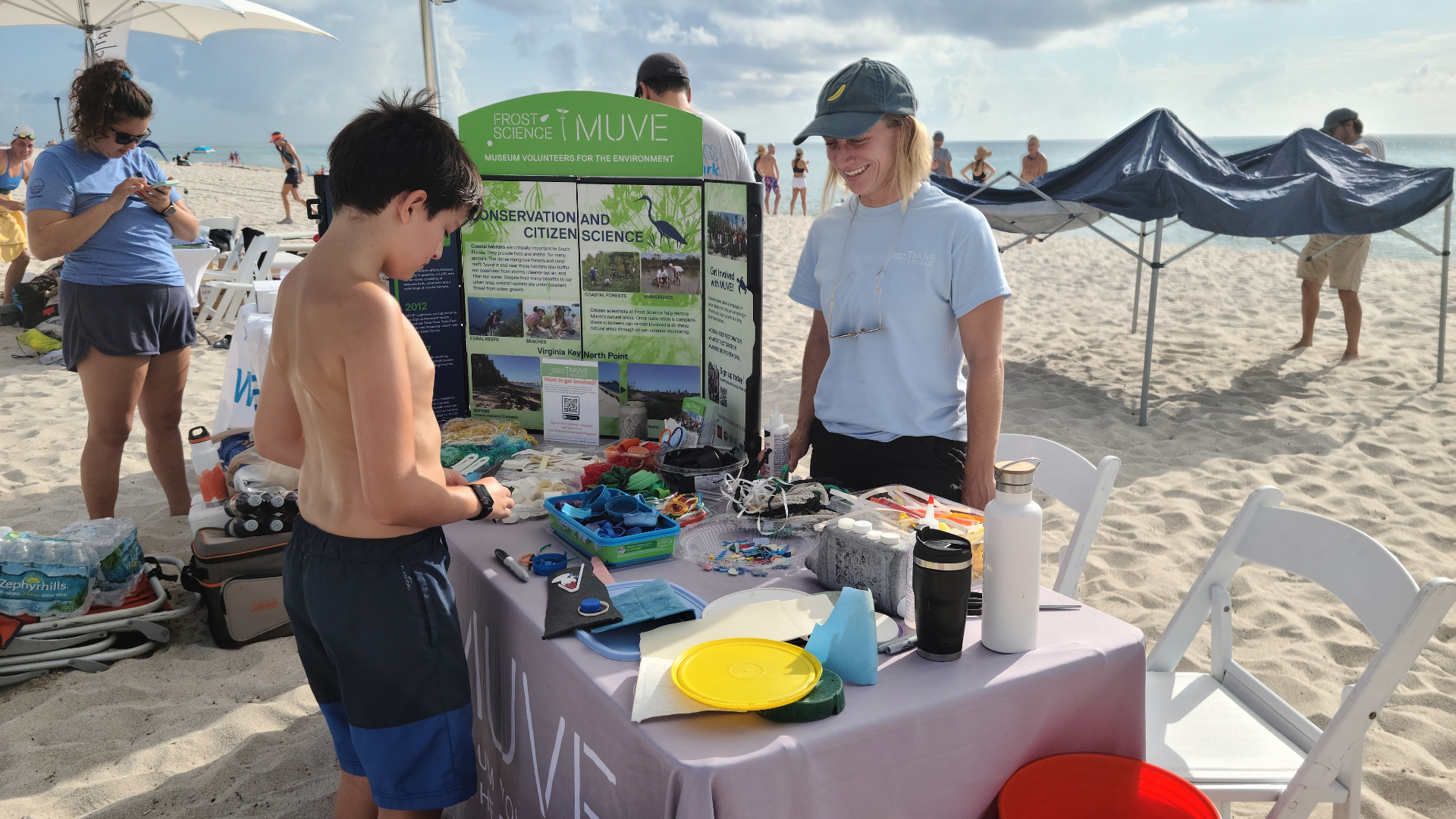 Interested in bringing a MUVE representative to your next outreach event, festival, or career day? MUVE has tabling topics and activities for all ages to teach about the importance of Miami's unique ecosystems, including:
MUVE Table: The focus of our MUVE table is biodiversity conservation. We play with ecosystem puzzles and hand out native seed packets and talk about the importance of biodiversity. We highlight some of our favorite biodiversity conservation projects, like the City Nature Challenge and our ongoing habitat restoration initiatives.
Marine Debris Table: At our marine debris table, we share a colorful selection of ocean plastics for arts and crafts activities. We use the locally found materials to discuss coastal challenges like marine debris, ghost fishing gear, and water quality.
Marine Conservation Table: Frost Science is working to conserve marine species and ecosystems, through scientific research and ecosystem restoration. At our marine conservation table, we highlight our conservation science initiatives, including sea urchin research, our Marine Exotic Species Rapid Response Program, and our Treasured Taxa Program, which is focused on researching and restoring critically endangered pillar coral.
Contact us:  muve@frostscience.org