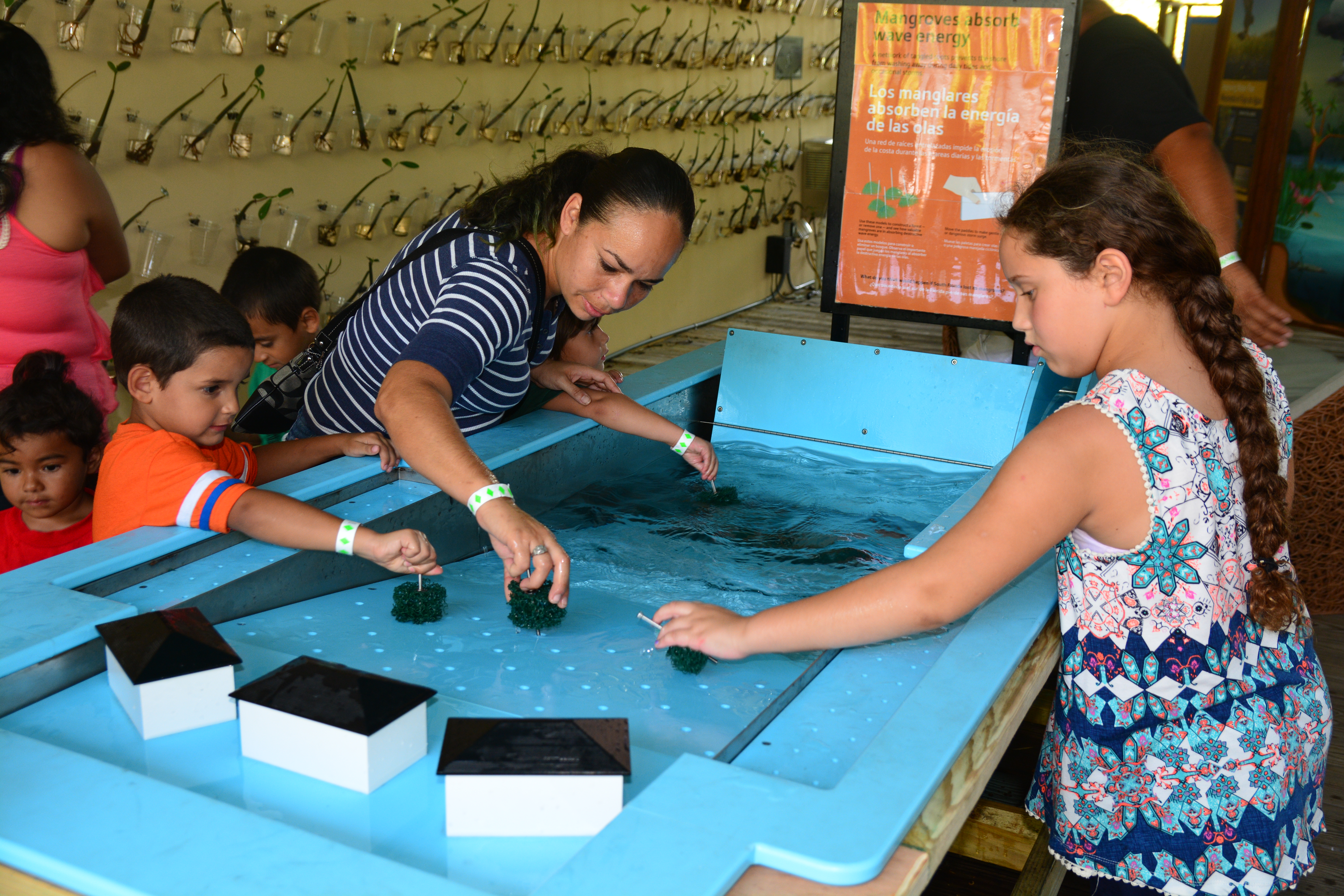 By Cheryl Lani Juárez, Senior Director, Professional Development
Frost Science is more than a museum. Our education department leads several federally- funded programs designed to make science education more equitable nationally, and more powerful on an individual basis.
A great example of that is a program we lead called CHISPA (Children Investigating Science with Parents and Afterschool.) Funded by the National Science Foundation, CHISPA builds stronger communities and increase the engagement of Hispanic children and their families with science and local science resources, and is a national collaboration between Frost Science, the National Council of La Raza (NCLR), the ASPIRA Association, and a network of ten other science museums located in cities with growing Latino populations.
Last month the White House Initiative on Educational Excellence for Hispanics invited us to share our work during a national Google+ Hangout on STEM Education. The interactive online session provided an opportunity to talk about CHISPA, which was named by the White House as a Bright Spot in Hispanic Education earlier this year, and hear from seven other Bright Spots from across the nation who are also helping to close the achievement gap for Hispanic students.
We talked about the bridges that the CHISPA National Museum Network is building between science centers and their local Hispanic communities through family science events, parent workshops, and the use of a hands-on science curriculum that we developed and tested here at Frost Science.
When asked why informal science organizations like museums are important community resources, we shared an eye-opening statistic: Children have 6,000 waking hours every year, and only spend about 1,000 hours in school. That leaves 5,000 hour or so for other activities! That's a fantastic opportunity. Science museums such as our can provide rich experiences to kids all over the U.S., and strengthen science learning, not only for children but for the whole family. We here at Frost Science find that exciting.
You can watch the Google+ Hangout here.
The Initiative is hosting a series of public engagements, via Google + Hangout throughout the year. Upcoming events include:
Latino Teacher Recruitment – April 20, 2016
Early Learning – May 18, 2016
College Access – June 15, 2016
CHISPA Google + Hangout participants:
Cheryl Lani Juárez, CHISPA Principal Investigator, Frost Science
Isabel Leeder, CHISPA Project Director, Frost Science
Julie Riveron Bello, ASPIRA Program Director
Olivia Diaz, Teacher, ASPIRA K-8 Academy, Homestead