Time to put down your pens and pencils… and make your way to the Phillip and Patricia Frost Museum of Science! Our field trips engage students of all ages with numerous interactive and educational exhibitions that explore the world of science, technology, engineering, art and math (STEAM) in a fun and novel way. Turn the museum into a dynamic classroom for the day as students learn about the science behind marine ecosystems, the biology of the human body, the physics of flight, the Everglades, the design process and much more.
Each field trip option includes admission to Frost Science's exhibitions, along with supporting field trip materials available online. A Frost Planetarium show is available for an additional fee, as is a private facilitated experience for your students. To learn more about our current exhibitions, shows and private facilitated offerings, please explore the links below.
The museum offers three options for your field trip experience. For more information about each option, please see below. Please see the Field Trip Lunch Menu for available options and pricing.
Please note that the museum requires a ratio of 1 chaperone per every 10 students. These chaperones are free of charge. Additional chaperones pay the same rate as the students. Frost Science Museum membership or other discounts may not be used in conjunction with field trip and group rates.
Field Trip Options
1. Museum Exploration
This option allows you and your students to explore all the areas of the museum. Free Curriculum resources are available on the bottom of this page to assist you in connecting your visit to your classroom curriculum. To learn more about the different exhibitions waiting for you to explore, please visit frostscience.org/exhibition.
The price for this experience is:
| | |
| --- | --- |
| Student | $14.95 |
| Additional Adult | $14.95 |
2. Museum Exploration + Frost Planetarium Show
In addition to exploring all the exhibitions the museum offers, you and your students will also get to enjoy a show in our state-of-the-art Frost Planetarium.
The price for this experience is:
| | |
| --- | --- |
| Student | $16.95 |
| Additional Adult | $16.95 |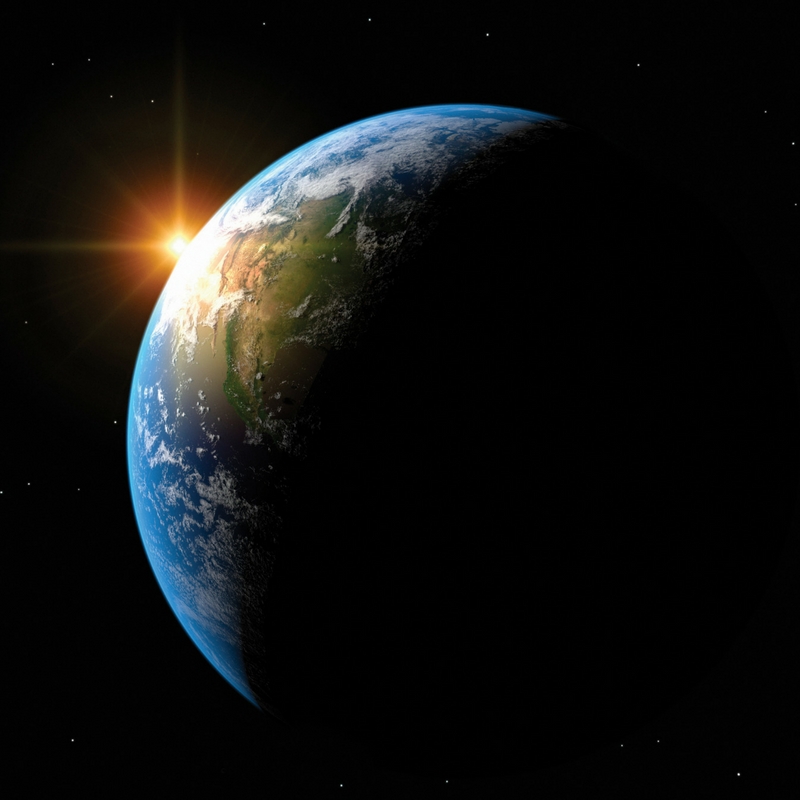 In the Frost Planetarium, students can enjoy educational shows about outer space and planet Earth. Current shows include: Dynamic Earth, Journey to the Stars, and Phantom of the Universe: The Hunt for Dark Matter.
3. Museum Exploration + Private Facilitated Experience
This option allows you and your students to explore all of the exhibitions as well as participate in a 45-minute facilitated, hands-on learning experience in our Knight Learning Center. There are several topics to select from, with experiences that are tailored to connect to kindergarten through 12th grade standards. This program can accommodate a maximum of 30 students per class and is subject to availability. This option is only available during the academic school year, Monday-Friday. Please check with your reservation representative if you are interested in adding a Frost Planetarium show.
The price for this experience is:
| | |
| --- | --- |
| Student | $18.95 |
| Additional Adult | $18.95 |
Options for Private Facilitated Experiences

Offerings for Grades K – 2
Crocogators
Young biologists will sink their teeth into the world of some of the oldest animals on Earth: crocodiles, alligators, caimans and gharials! Students will go on a journey that follows the evolution of these remarkable reptiles while exploring their unique adaptations through engaging activities, including a special viewing of both crocodile and alligator skulls from our museum's collection. Then, students will compare physical features of alligators and crocodiles and choose their favorite by making their own alligator or crocodile face mask.
Sea Life Sorting
Students will sort, classify and compare shells in this ocean and coastal themed experience that celebrates the biodiversity of life on Earth. Hands-on activities will allow students to observe, investigate and categorize our diverse mollusk (shell) collection gathered over decades from all around the globe, ranging from rare finds to common Florida shells. Students will learn to recognize the similarities and differences in shapes, colors and sizes, and will be guided to identify and match each sea creature's needs with their environment and habitat.
Wind Tunnel Design
Students will get to apply their engineering skills and explore how they can make flying contraptions go higher, further and faster. Using a variety of materials—including everyday objects—they'll be encouraged to create their own flying contraptions and then given the opportunity to test them out in our own vertical wind tunnel. Their flying contraptions will go through different challenges, all encouraging design readjustments and trial and error—a friendly part of the engineering process.
Offerings for Grades 3 – 5
Building the Future
Students will have the chance to let their creativity flow as they prepare to become the next generation of problem solvers by exploring the fundamentals of engineering. This hands-on introduction to the engineering design process will encourage creative thinking, team work and perseverance while students tackle a bridge building challenge. Teams will plan, build and test how their designs respond to various weights and length demands and then be challenged to redesign and retest to create the ultimate bridge.
Fingerprints of Light
Students will have the opportunity to jump into an astrophysicist's shoes as they study how light's properties and behavior are applied to astronomy and human space exploration. Students will experiment using tools like color filters, diffraction gratings and colorful spectrum gas tubes to note how gases (especially the ones we as humans need) emit light and have their own unique light pattern, or "fingerprint." Practicing the principles they've learned, they will then decide whether to pursue space exploration to different case planets by analyzing their light spectrums.
Plankton Racing
Students will explore the variety of adaptations involved in helping marine creatures survive by focusing on the ocean's most crucial organisms: plankton. Students will uncover the important role plankton play in food webs by examining a wide range of plankton preserves under a microscope, including some from our very own Biscayne Bay. They will then be challenged to construct their own plankton models to simulate how body shape affects their movement through a complex ocean. Finally, students will test their creations and compete to see which of their designs fares best in the water.
Offerings for Grades 6 – 8
Fluorescing Fish
Students will light up with curiosity as they explore the science of luminescence. Starting with an exploration of the properties of light and identifying examples of how luminescence exists in the natural world, students will then take a closer look at how fluorescence, a form of luminescence, is used as a scientific tool by exploring a real-world application in biology where genetically modified fluorescent fish are used to better understand genetics.
Squid Dissection
Students will dive into a slimy (and sometimes smelly!) dissection that investigates the biology of one of the Earth's most highly developed invertebrates: squid. Students will examine and identify the special and unique features and adaptations these mollusks have developed over time to help them survive. They'll also analyze the squid's role in the marine food web along with the characteristics they share with their mollusk relatives. Don't worry, the smell comes off' with a little soap and water—but the memory lasts forever!
Offerings for Grades 9 – 12
Tools for Discovery
Scientists use a wide range of specialized equipment to study and better understand the world around them. Students will investigate the impacts of environmental stressors on corals through data analysis of samples from a high power nanosecond laser. Students will also meet the scientists of the Inventors in Residence Lab with a behind the scenes tour that allows them to see the corals close.
Please note that the behind-the-scenes tour may not be available on select field trip days and content is subject to change.
Supporting Field Trip Materials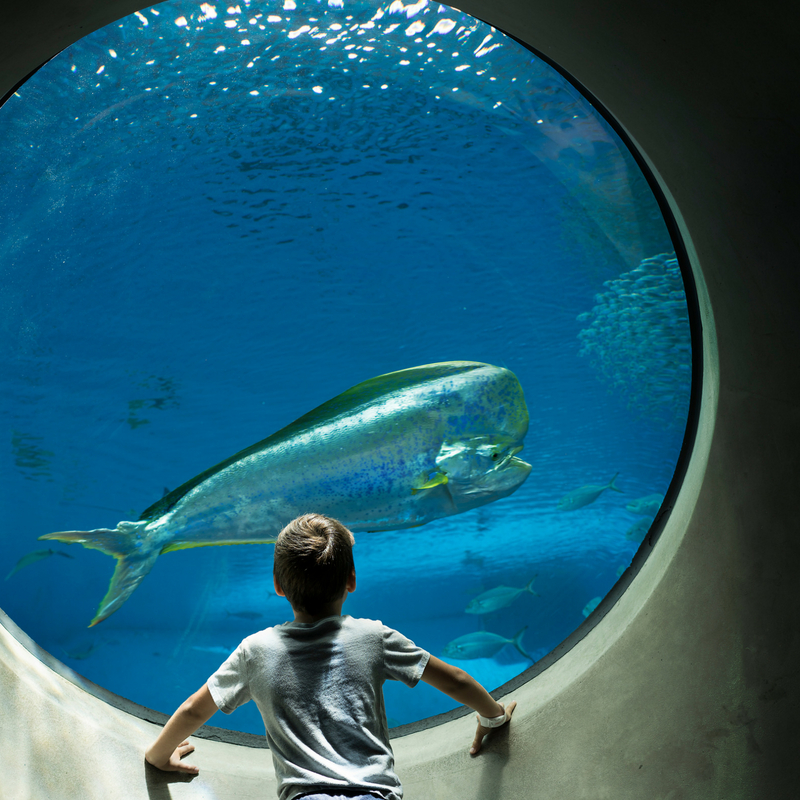 In the Aquarium, students will explore the ecosystems of South Florida through face-to-face encounters with marine animals and learn the stories behind the scientists who study the ocean.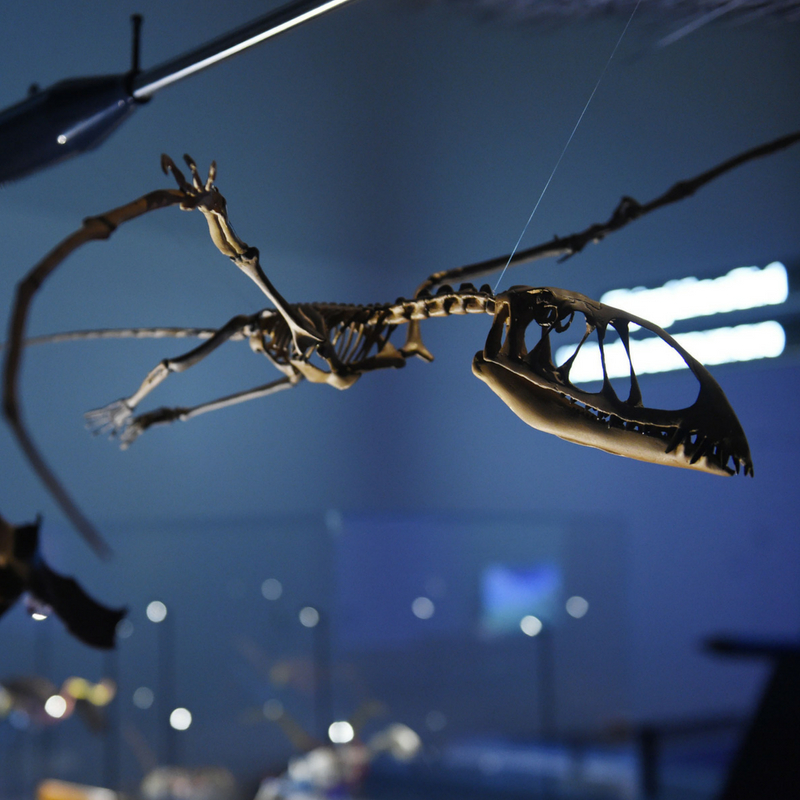 In Feathers to the Stars, students will explore the evolution of flight from dinosaurs to the future of space travel and the role nature has played in inspiring human flight.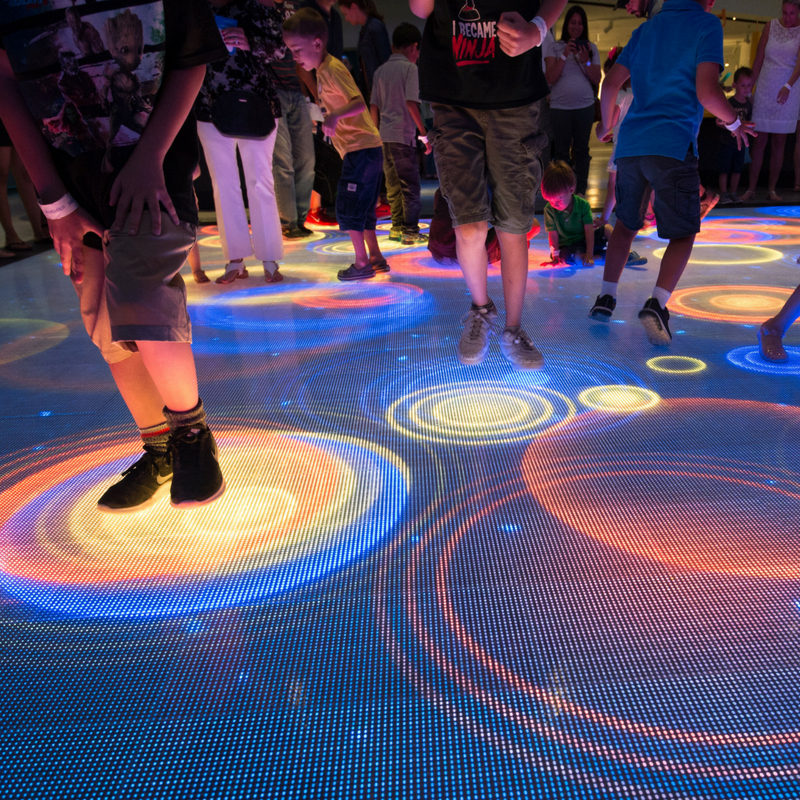 In the MeLaβ, students can learn about the impacts their everyday choices have on their mental and physical health and wellness by experimenting first-hand with different choices and outcomes.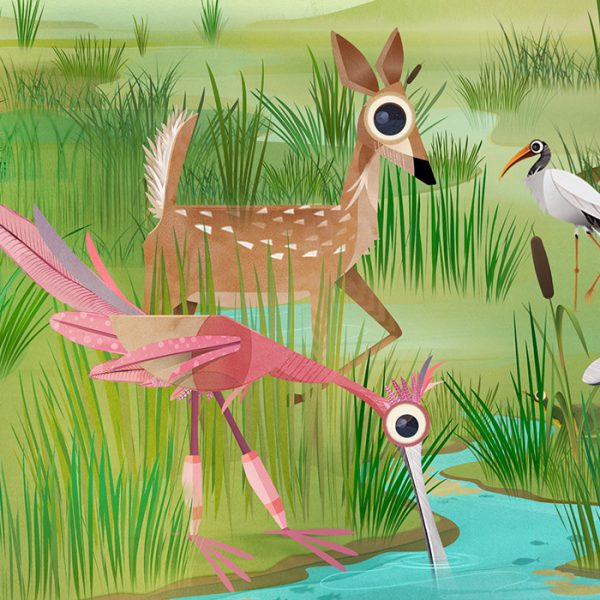 In River of Grass, younger students can explore the ecosystem of the Everglades and the physical properties of water through immersive, interactive play.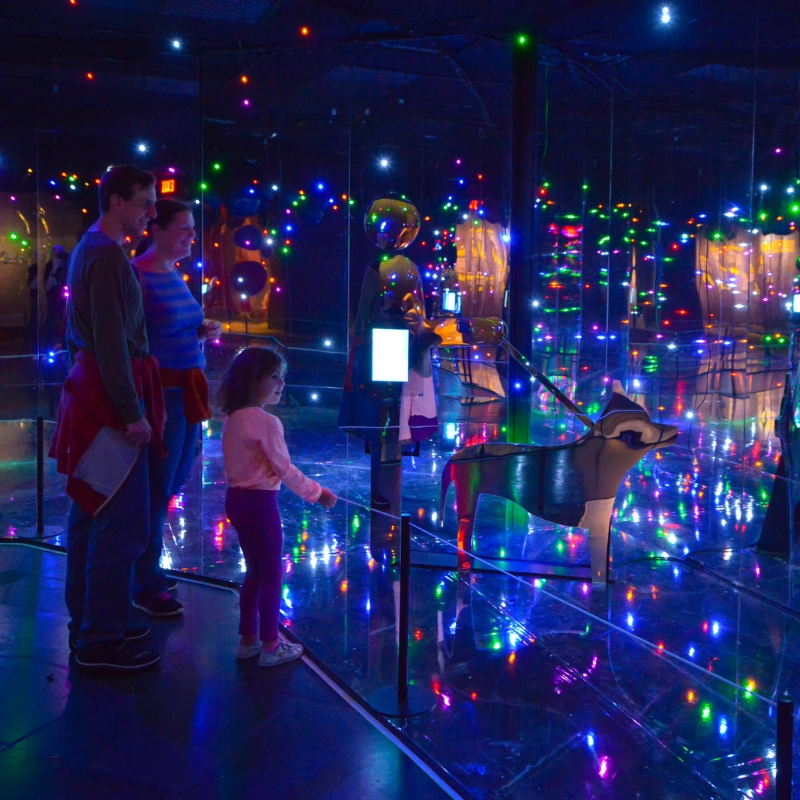 In The Secret World Inside You, students can discover the human microbiome—the vast community of bacteria, viruses, and other microbes that call our bodies home.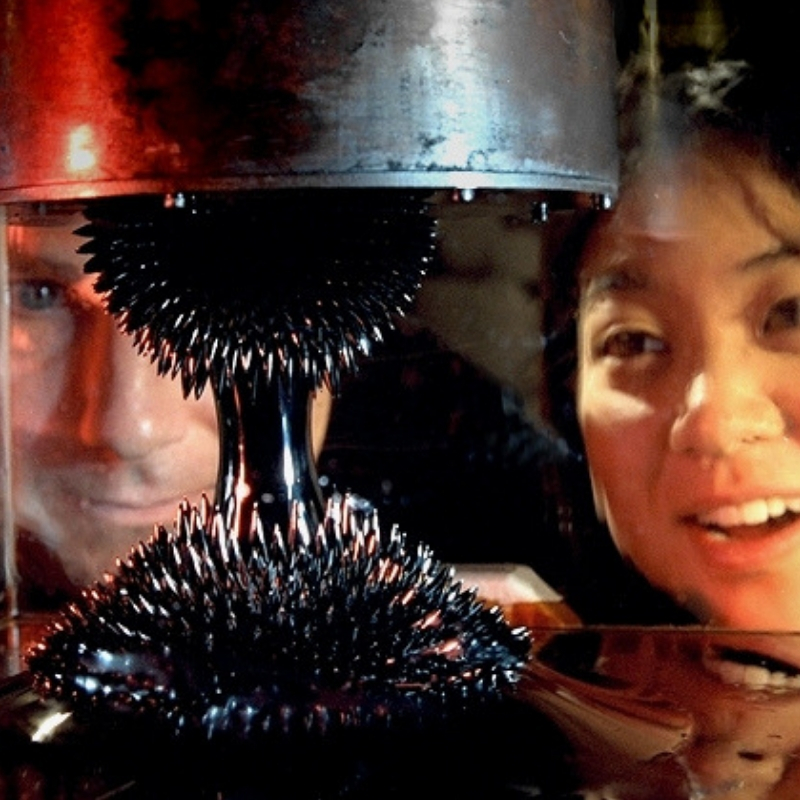 In Strange Matter, students can uncover the surprising science behind everyday stuff.
*This guide provided by the touring company is designed for Grades 5-8, however, activities can be amended to other grades at your discretion.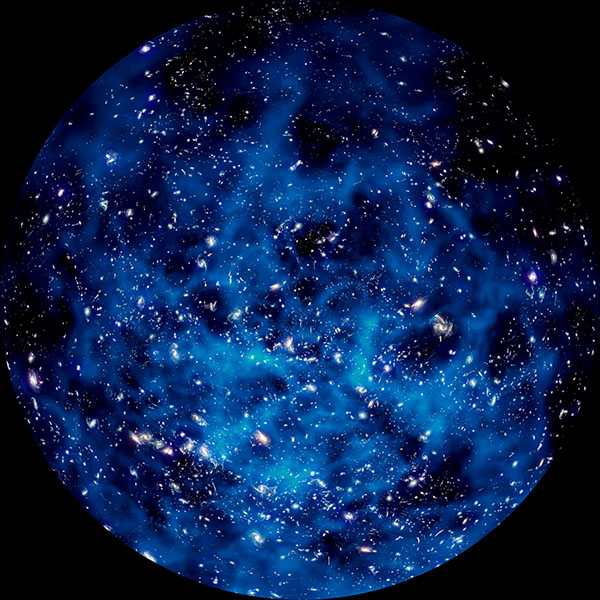 In Phantom of the Universe: The Hunt for Dark Matter, playing now in the Frost Planetarium, students will immerse themselves in the exciting exploration for dark matter, from all the way back to the Big Bang, to recent discoveries at the Large Hadron Collider in Geneva.