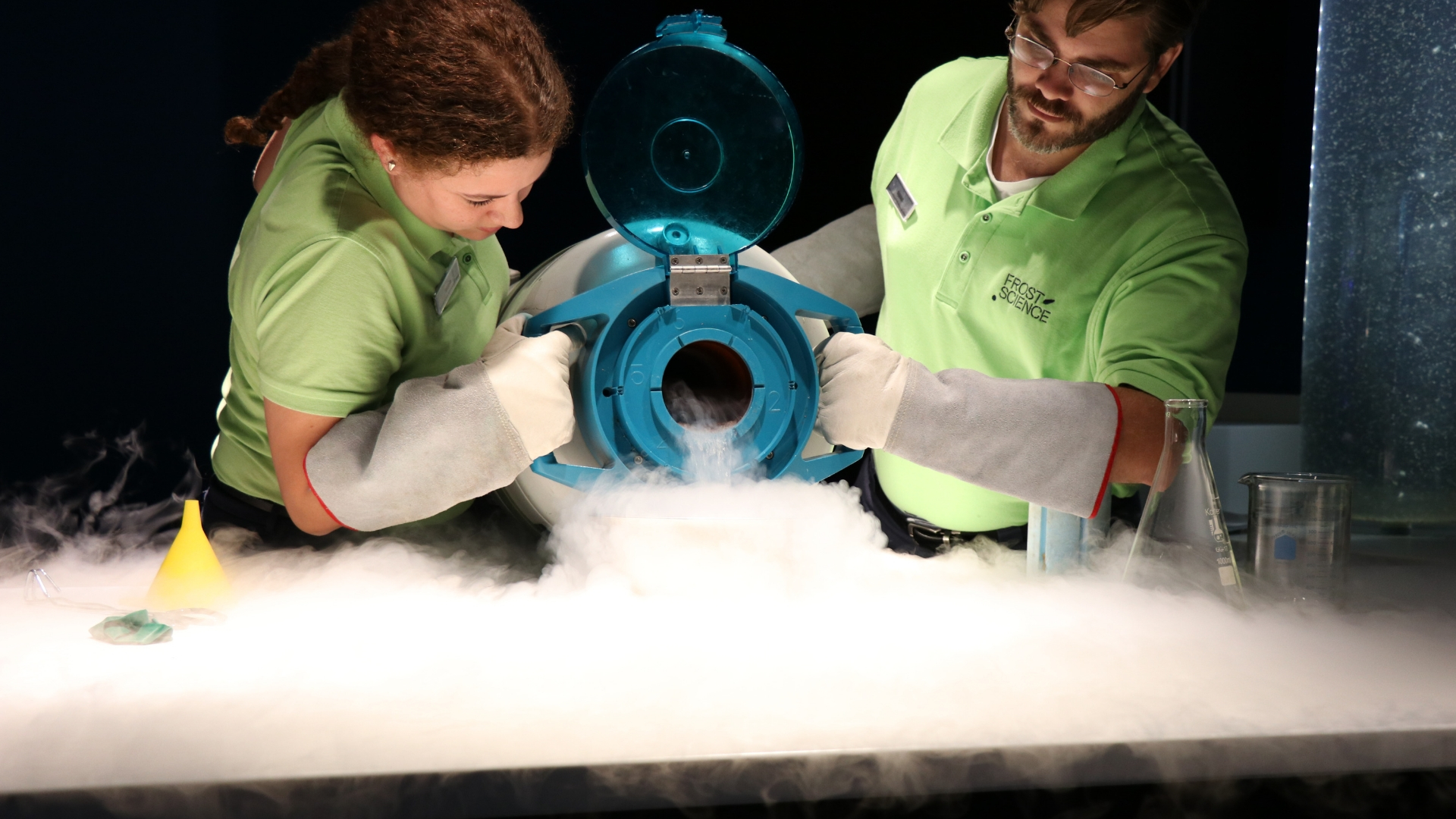 The Phillip and Patricia Frost Museum of Science is on the go! Outreach with Frost Science brings hands-on learning directly to schools and communities. Each experience inspires the audience to investigate our world and universe through the lens of science.
Frost Science Outreach programs include:
STEM-focused, NGSSS-aligned curriculum (standards available upon request per grade)
All hands-on activities and supplies needed for each program
Two specially trained science educators to bring your outreach experience to life
Depending on distance and travel time from Frost Science to the outreach location, an additional travel fee may apply.
Virtual Outreach
Virtual outreach experiences are also available. To learn more click here.
Current offerings include:
Egg Drop Engineering Challenge ($500 for four 30-min sessions)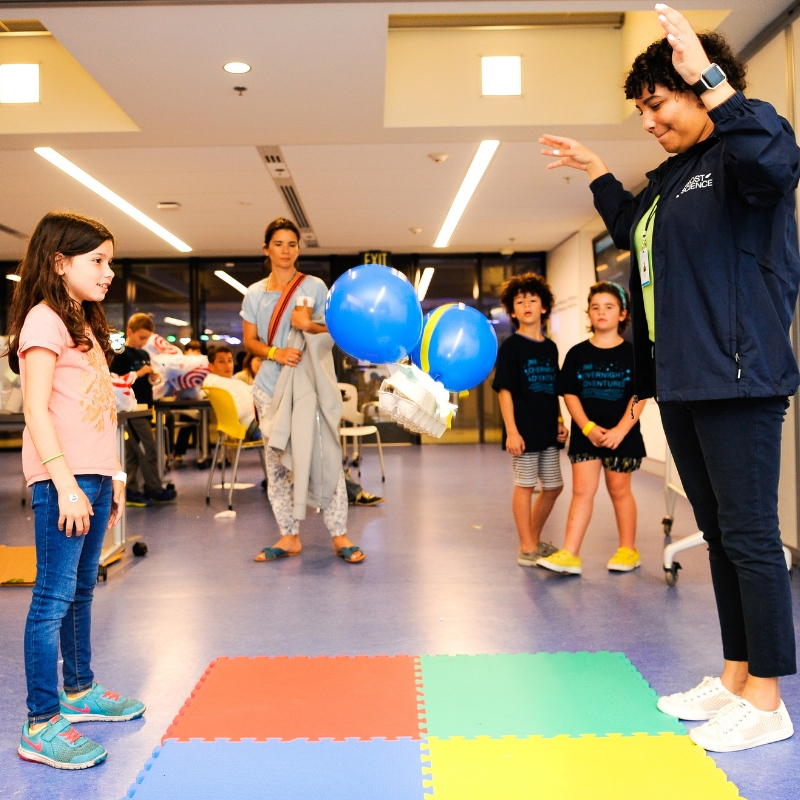 Discover the wonders of engineering and physics as participants team up to build their very own free falling contraption—this time with a tech-savvy twist! Participants will be tasked with designing a protective vessel to hold a special egg that's equipped to register gravity, mass, acceleration and other properties of physics. Once the "egg-craft" is tested, participants will find out if their egg survived! If not, they can practice the engineering process and rebuild to test again. Limited to 9 students per session.
Night Sky Telescope Viewing ($1,000 for 2-hours for up to two telescopes)
$750 for each additional two hours, $500 for an additional (third) telescope per two hours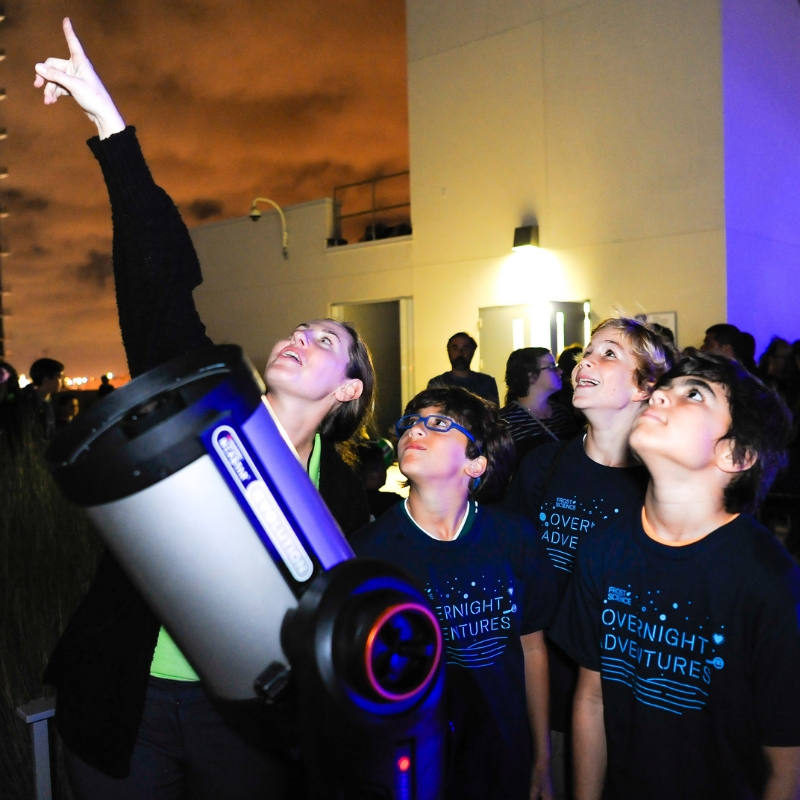 Enhance a special evening event under the stars with a night sky telescope viewing*! Bring the far away beauty of celestial objects up close and experience the night sky as never before. Participants will have the opportunity to view celestial objects** in the night sky as well as learn about telescopes and astronomy.
*Night sky telescope viewings are weather permitting. No refunds or cancellations will be provided for inclement weather or poor visibility. However, if there is an appropriate location and power supply, we will provide a supplemental weather-appropriate activity when possible.
**Celestial objects in the night sky will vary depending on the time of year and event location.
***Participants must keep a distance of 6 feet at all times and the experience capacity will depend on the location space.
Build Your Own Outreach (Starting at $1,000 for 2-hours of programming)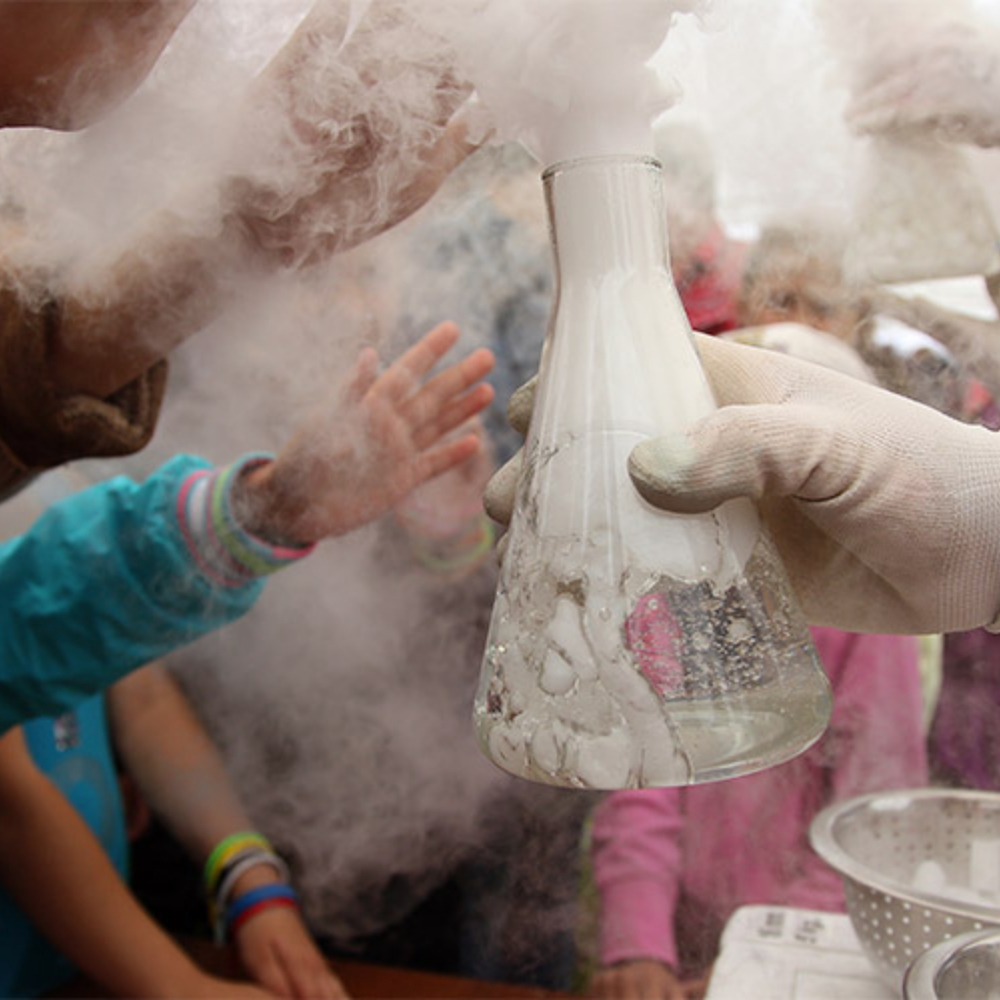 Do you have a specific vision for your event? Not a problem! The build your own outreach program is our most flexible program. We will work with you to create an outreach program that provides you with the experience you want for your event.
Experience capacity will depend on the final program.