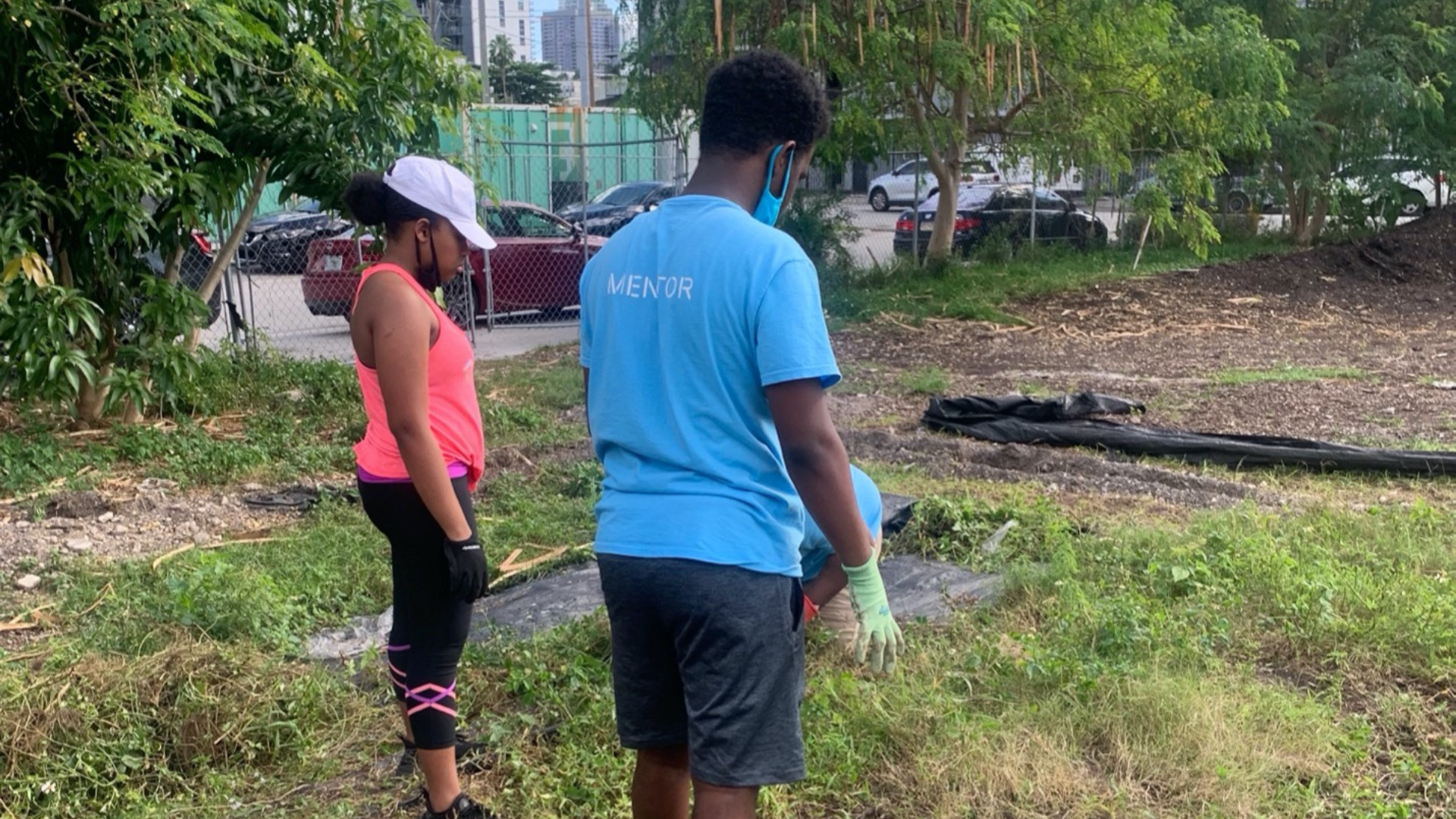 Sometimes the best holiday gifts don't come wrapped. That's what Frost Science's Upward Bound Math and Science (UBMS) students learned a few weekends ago as they spent the weekend spreading holiday cheer and volunteering in their community.
On Saturday, December 11, 11 Upward Bound students and mentors collaborated with Miami's Green Haven project to raise awareness of food services in their neighborhoods. Green Haven works all over South Florida to collect donated food from area grocery stores, like Whole Foods Market and Trader Joe's, and distributes it to communities in need. The students and their mentors teamed up to go door-to-door in their community to let community members know about the event and help get food to those who need it most. Students also helped Green Haven with their community garden, weeding and breaking down the donation boxes for composting.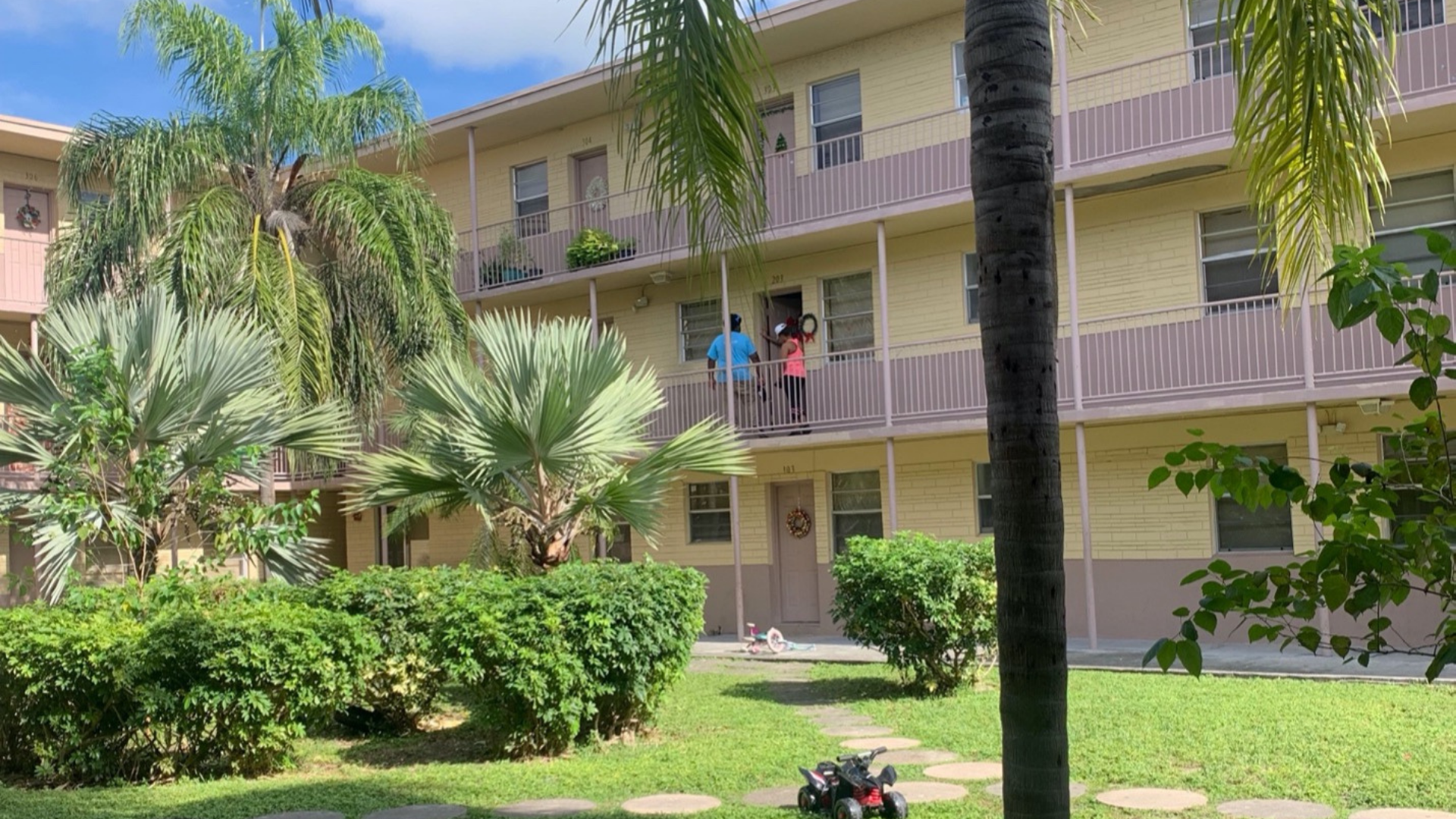 Going door-to-door is a tedious process but it can be crucial for reaching members of a community who may not regularly use social media or have prior knowledge of these outreach events. In our diverse South Florida community where residents speak different languages and rely on different forms of communication to stay in touch, direct personal outreach can help make sure donated resources are reaching the people who need them most.
These efforts speak to the broader mission of Frost Science to reach people where they are, both in South Florida and beyond. We know that only by physically being in the community can we reach beyond the walls of the museum and truly share hands-on science with everyone. That's why our initiatives, from Upward Bound and our outreach programs, to our virtual programming, are designed to break down barriers between science and the public.
Our students were highly effective in their outreach efforts. After hearing about the event, many residents attended, returning with big bags of food and supplies. To add a little extra holiday cheer, Green Haven distributed poinsettias with the donations, creating a festive atmosphere throughout the event.
Of course, sometimes the best gifts aren't physical, and the opportunity to volunteer had a profound impact on the students. Loany Lopez, a junior in Upward Bound Math and Science reflected on his experience, "I was not aware of the poverty in our own neighborhood. Just being able to be there and help out can make a big impact on someone's life." Lopez was particularly struck by the reaction of families and their children. "Seeing the way that people are in need of food made me realized that I should be more thankful for the opportunities and resources that I am given. Seeing the way that the kids are happy even when they have nothing compared to the children that are given everything and still do not think it's enough is a big eye opener."
Frost Science is proud of the students who donated their time to help share their passion and are excited about new ways to support our South Florida community.
Upward Bound is currently recruiting 8th grade students. If you know a student who would be a great fit for the program, please reach out to ggarcia@frostscience.org.