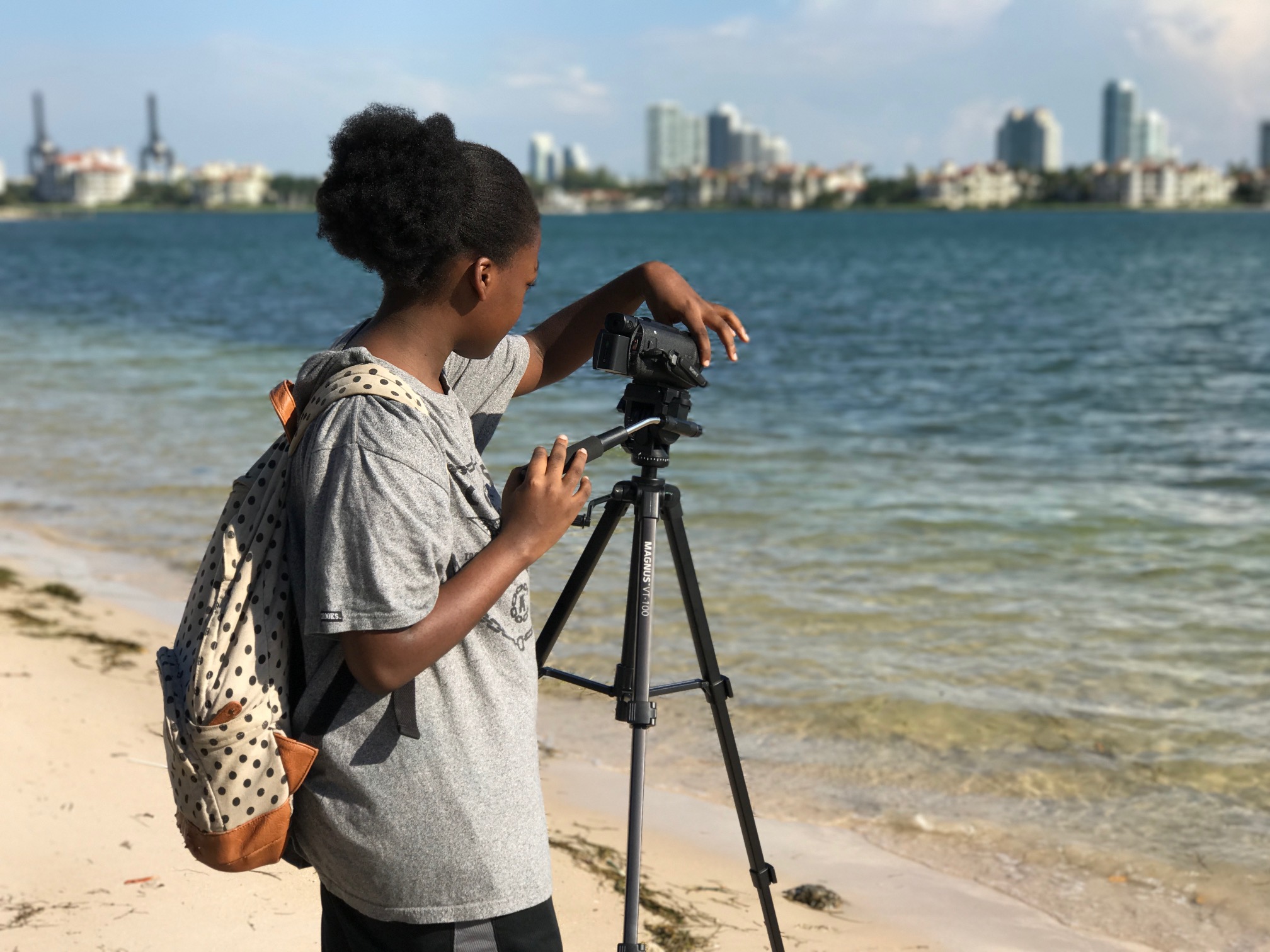 Since the Fall of 2000, Frost Science has hosted a four-year academic program that prepares students from Title 1 schools to be the first in their families to enroll in college. The program—Upward Bound Math and Science (UBMS)—is funded by the U.S. Department of Education and encourages students to pursue careers in the fields of science, technology, engineering and mathematics. As the nation's only UBMS students hosted by a world-class science museum, participants are exposed to several unique and exciting opportunities to foster a love for science and discovery.
The following essay was written by Lakayla Moody, a rising UBMS senior who reflects on her experiences during the 2016-2017 academic year:
"My name is Lakayla Moody, and I'm currently in the 11th grade. I have been in the [UBMS] program for about three years and was pleasantly surprised at the start of the most recent school year. I was surprised by the fresh mix of courses that allowed us to contribute to the opening of the museum's new facility. The courses available were Marine Environment Media Experience (MEME) and Feathers to Lightyears Media Experience (FLY ME). MEME allowed students to share information about certain marine species as supplemental content for the Frost Science app. A portion of MEME students were also selected to produce mini documentaries called 'Science Stories.' These films are looped on television sets placed throughout the new museum. I was one of the lucky few selected to join this project team. The educational films covered topics such as coral reefs and climate change, invasive species and seagrass.
We had two outstanding part-time mentors working with us, Veronique and Carlos. Both are experts in the film industry. I, for one, was ecstatic about the class because I want to be a filmmaker when I grow up and have been asking for a film class since I've joined the program. This class has helped me learn how to work a professional 4k camera, how to interview people, new techniques and skills used in filmmaking and so much more. We even got to meet and see the famous Peter Zuccarini in action. Peter is an underwater director that's worked on various movies such as the Pirates of the Caribbean series, Suicide Squad, Life of Pi and many more. He gave me awesome advice on the filmmaking business and I aspire to be as famous and skilled as Peter. On a scale of 1-10, this class was a 17 because it allowed all of us in this course to use our creativity and communication skills together to create the perfect film."
The award-winning Upward Bound Math and Science program here at Frost Science has been offering four-year, after-school, weekend and summer programs focused on science, technology and a culture of intellectual curiosity. Frost Science's Upward Bound participants have gone on to receive various national awards from programs such as the Dell Scholar, Questbridge Scholar, Gates Millennium Scholar and the Silver Knight Awards. For more information, visit frostscience.org/project/ubms.