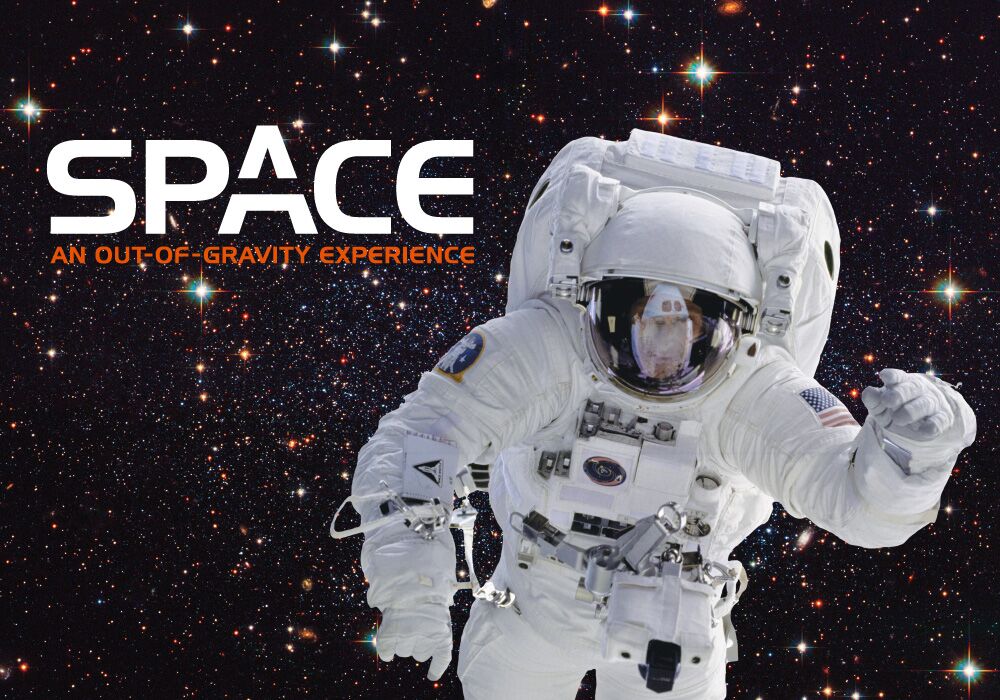 Fact: Without Earth's blanket-like atmosphere to moderate them, temperatures on opposite sides of a spacecraft can vary by 500 degrees.
To put it mildly? Life as an astronaut is… complicated.
For humans to survive space travel, they have to overcome many challenging obstacles in the environment and its effect on our bodies. And starting June 24, you'll have the opportunity to experience and explore these challenges in Space: An Out-of-this-World Experience, a new, hands-on exhibition launching in the Hsiao Family Special Exhibition Gallery here at Frost Science that will run until September 10.
But this isn't just any exhibit about space travel.
Instead of focusing on its history, the Space exhibit looks to the present—and future—of space exploration. What is it like to travel to, live and work in space? What lies ahead for human space flight? And what does it mean for life on Earth?
With NASA steadfastly working toward its goal of sending humans to Mars in the 2030s, there's been serious discussion around whether the Red Planet (and space, itself) can be a safe home for humans. These are crucial conversations to have because it is no longer a question of if humans will reach Mars, but when. And as you'll see in this new exhibition, space is not a friendly place.
The Space exhibition takes you through six sections that each explore a different facet of space travel. In "Space can kill you," you'll experiment with a vacuum chamber to see how common objects behave in a zero-pressure environment. Then, you'll get a first-hand look at an array of real space travel objects like Neil Armstrong's glove, an Apollo helmet and metal shields impacted by simulated meteorites.
As you make your way through "Traveling to and in space," you'll learn about Newton's third law of motion and the high cost of getting to space as you launch a water rocket, turn on an ion engine and study stunning photos of Earth taken from orbiting spacecraft. In the next area, "Weightlessness," you'll explore gravity through a 14-foot drop tower and by playing "air hockey" on the orbit air tables. Ever imagine yourself weightless? A series of float mirrors will show you exactly what that might look like.
Before changing your zip code to something a bit more celestial, "Living in space" is a good primer to life beyond Earth's atmosphere. Here, you'll experience what life is like on a space station and how people eat, sleep and yes, even use the restroom in orbit. A space station dollhouse and a full-size mockup commode help illustrate these concepts.
In "Working in space," you'll try your hand at some of the tools astronauts use as they work in space, including a de-pressurized glove box and a robotic arm. And finally, you'll end your journey in "Our future in space," where you can make your home on Mars through a massive magnet wall, test the weight of peanut butter as it orbits out of Earth and share your opinions on space travel with other guests in a visitor feedback station.
Oh, and you'll want to get your camera ready—a "See Yourself on Mars" photo-op puts you and a friend in the Red Planet's harsh, rocky environment.
Developed in partnership with the International Space Station Office of NASA's Johnson Space Center, the California Science Center and the partner museums of the Science Museum Exhibit Collaborative, the Space exhibition is ready to show you what is possible when it comes to space travel and what awaits in orbit… and beyond.