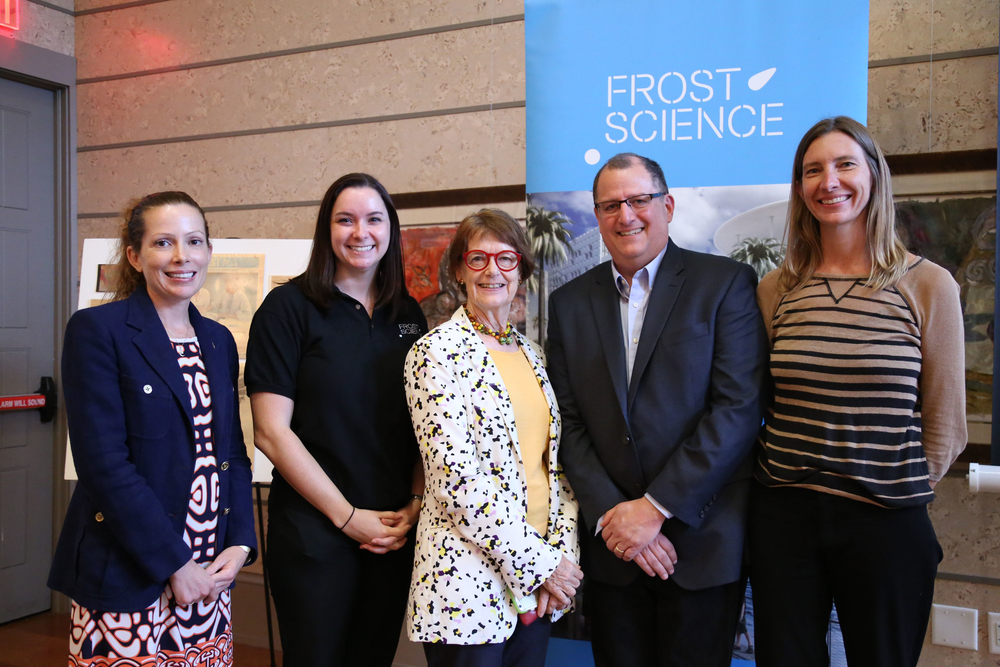 By Dr. Angela Colbert, Director of Science Communication
Get out your rain boots, it's time to chat about flooding again here in South Florida. Earlier this month, our Science Up Close series, which links the public with experts to discuss current science, did just that. We invited Dr. Ben Kirtman from the University of Miami's Rosenstiel School of Marine and Atmospheric Science to share his knowledge and research on climate predictability on various timescales.
The stormy evening at the Coral Gables Museum provided the perfect setting for the discussion, as Dr. Kirtman highlighted current findings, and why it's so difficult to address a question on many peoples' minds: how often will my home and streets flood, and what will South Florida flooding be like in 30 or 40 years?
The answer, of course, is complicated. South Florida flooding can come from many sources, such as changes in tides (many are familiar with king tides), rainfall amounts, sea level rise, or a combination. Predicting the frequency of these flooding events relates to the entire climate system, and there are lots of variables. Sea level rise, stemming in part from melting ice sheets, is happening globally, but the amount varies from location to location. Rainfall amounts fluctuate naturally, but on longer timescales can be affected by large climate events such as El Nino (warming of the equatorial tropical Pacific). Rainfall can also vary due to the warming global climate as well. Tides are easy to predict, but their volume may change due to some of the factors above.
So back to your concern about your house. Science is getting there, but still has a way to go. Dr. Kirtman presented a global climate model he helped create which is sensitive enough to see changes in the Gulf Stream—a first for global climate models. Why would this matter? Well, the current strength of the Gulf Stream, or how fast it is moving, can now be shown to impact sea level rise for South Florida. The faster it moves, the less sea level rise we have here. What it will do 100 years from now is still a tough question to answer at the moment, but Dr. Kirtman is excited about the gains in knowledge.
The guests in attendance had plenty of questions for Dr. Kirtman, and the discussion opened up to include other local experts, Dr. Tiffany Troxler from FIU's Sea Level Solutions Center, and Dr. Juliet Pinto from FIU's School of Journalism and Mass Communications, who has written documentaries on sea level rise in South Florida.