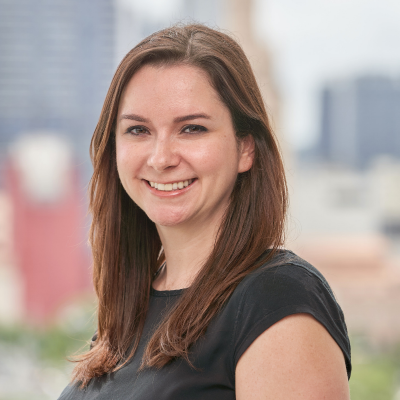 Dr. Angela Colbert develops and manages our science communication efforts, working with scientists, staff, interns and volunteers to ensure they express the most accurate and up-to-date scientific information to the public. She also works with visiting speakers to hone their message to specific audiences, and runs the Science Communication Program, which trains scientists how to share their research with diverse audiences, tell the story of their discoveries and develop hands-on activities based on their research.
Additionally, Colbert coordinates the development of programs to engage the public and school students, including community-partnered signature events, and the Science Stars outreach program, which brings scientists to elementary schools in underserved communities, and creates follow-up family nights. Colbert is involved with content development as well, lending her expertise to the team developing the MeLaß exhibit, which focuses on human wellbeing; and overseeing the development of a rooftop exhibit experience exploring energy and energy transfer in nature.
Colbert received her Ph.D. in meteorology and physical oceanography from the University of Miami Rosenstiel School of Marine and Atmospheric Science, where her research focused on how climate change impacts hurricanes, and previously received a Bachelor of Science in mathematics education from the University of Central Florida.