The National Coral Reef Conservancy (ReeFLorida) at Frost Science is an interdisciplinary marine science hub that provides unique opportunities for ongoing education and collaborative research, with the goal of conserving, restoring, and enhancing Florida's Coral Reef. 
Florida's Coral Reef stretches almost 350 miles from the Dry Tortugas to the St. Lucie Inlet. It is the only barrier coral reef system in the continental United States and benefits more than six million residents of Monroe, Miami-Dade, Broward, Palm Beach, and Martin counties, and 38 million visitors to this region every year.  The reef is threatened by local and global impacts including climate change, disease, pollution, and coastal construction activities. It needs active management to maintain the existing reefs, restore those that have been injured and to prevent additional impacts. Without conservation efforts, there is a risk of losing this incredible natural resource.
Frost Science has been actively involved in cutting-edge coral reef restoration efforts while simultaneously having the unique ability to bring this work to South Florida residents, students and tourists through its Aquarium exhibits and reef restoration wet laboratory.
The new conservancy, which will be based in the museum's Downtown Miami campus, will enable the museum to build on these efforts and provide opportunities for continuous education, research, and active field conservation of Florida's Coral Reef, while connecting people to marine science, STEM-based education, biodiversity, and restoration.
The heart of ReeFLorida will be located within the Aquarium, where guests can explore exhibits featuring different species, learn about the challenges this vital ecosystem faces and discover the partnerships working to restore it. The Marine Conservation WetLab and classrooms in the museum's Knight Learning Center will also be an informal space for museum visitors and school groups to engage directly with researchers in ocean conservation and education as part of this initiative. 
Through ReeFLorida, the museum will also be working with and hosting marine scientists from around Florida including the University of Miami, SECORE International, Inc., and the National Oceanic and Atmospheric Administration, to develop functional and sustained coral reef and biodiversity restoration techniques and strategies. Existing museum coral reef restoration partner FORCE BLUE, a non-profit conservation organization engaging former military special forces divers in conservation therapy utilizing their unique skill set for restoration efforts, will also form part of the team working at the Conservancy.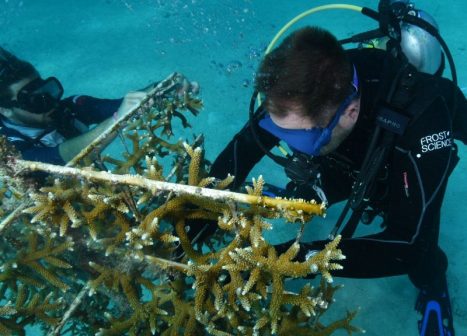 Perhaps nowhere around the world have  coral reef declines been as dramatic as those in Florida. Frost Science works closely with government, non-profit and volunteer groups to restore these delicate ecosystems.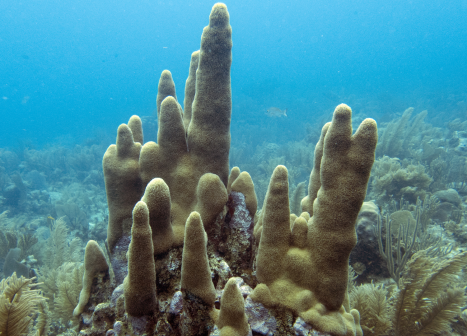 Treasured Taxa is an international exploration science initiative to study and protect threatened marine organisms, including corals and other species of concern.