Aquarium
A masterpiece of living science, the three-level Aquarium carries you from the surface to the depths of South Florida's crucial aquatic ecosystems and beyond.
From Gulf Stream sharks to the tiny organisms within coral, the Aquarium is a trip through the beautiful watery worlds of South Florida. The building works on three levels, beginning on the top Vista level where you travel the vibrant surface of habitats such as the Gulf Stream, Mangrove Forests and the Everglades. Descend to the lower Dive and Deep levels for stunning underwater views and interactive learning stations. Through face-to-face encounters with working scientists and dynamic live animals, experience a connection to these rich ecological systems, and the science behind them.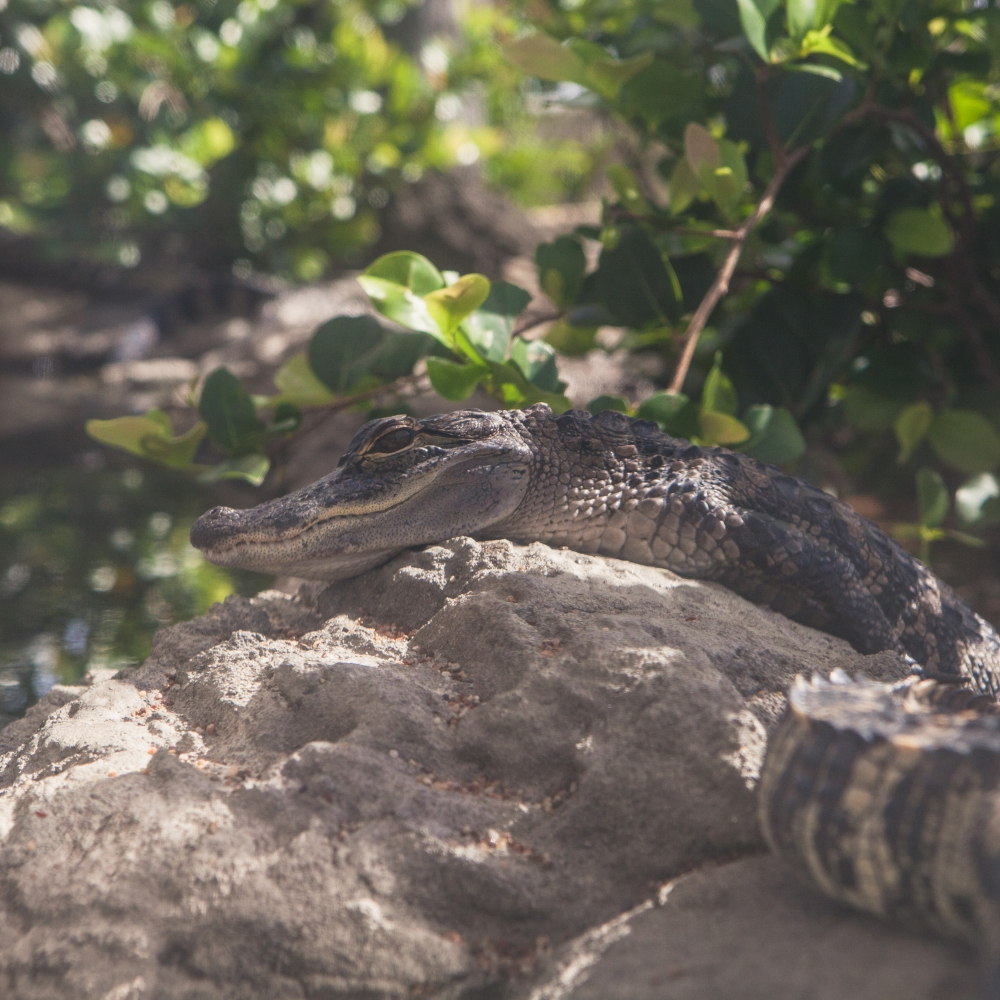 The Vista
The top deck of the Aquarium puts you at the surface of key South Florida ecosystems, including the Gulf Stream, brought to life in the sweeping, 100-foot wide, 500,000-gallon Gulf Stream Aquarium, where different species of fish, devil rays and hammerhead sharks travel through open water. Nearby, explore the vastly different worlds of coral reefs, mangroves, beaches and the Everglades, and even dip your hand in the Florida Bay exhibit and touch a stingray!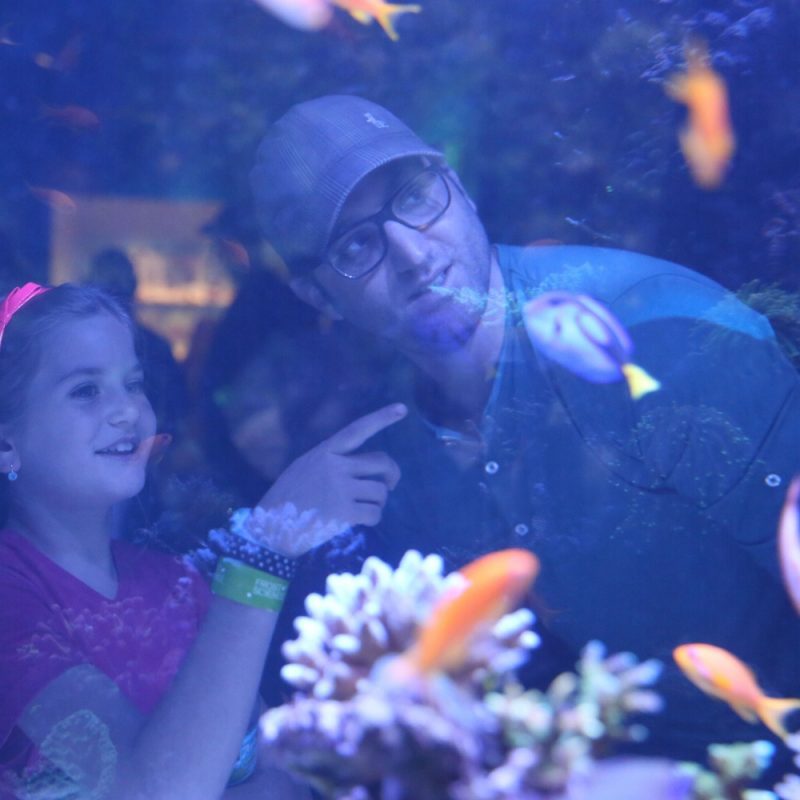 The Dive
Descend into underwater worlds—sleek marine animals roam ocean currents, colorful damselfish dart through corals, and bait and predators move through mangrove forest shadows. Throughout the Dive, nearly 30 aquariums and interactive vessels invite you to experience the extreme diversity of the subtropical sea through intimate observation and learning, while scientists and curators share their work and observations about the ecosystems and animals they study.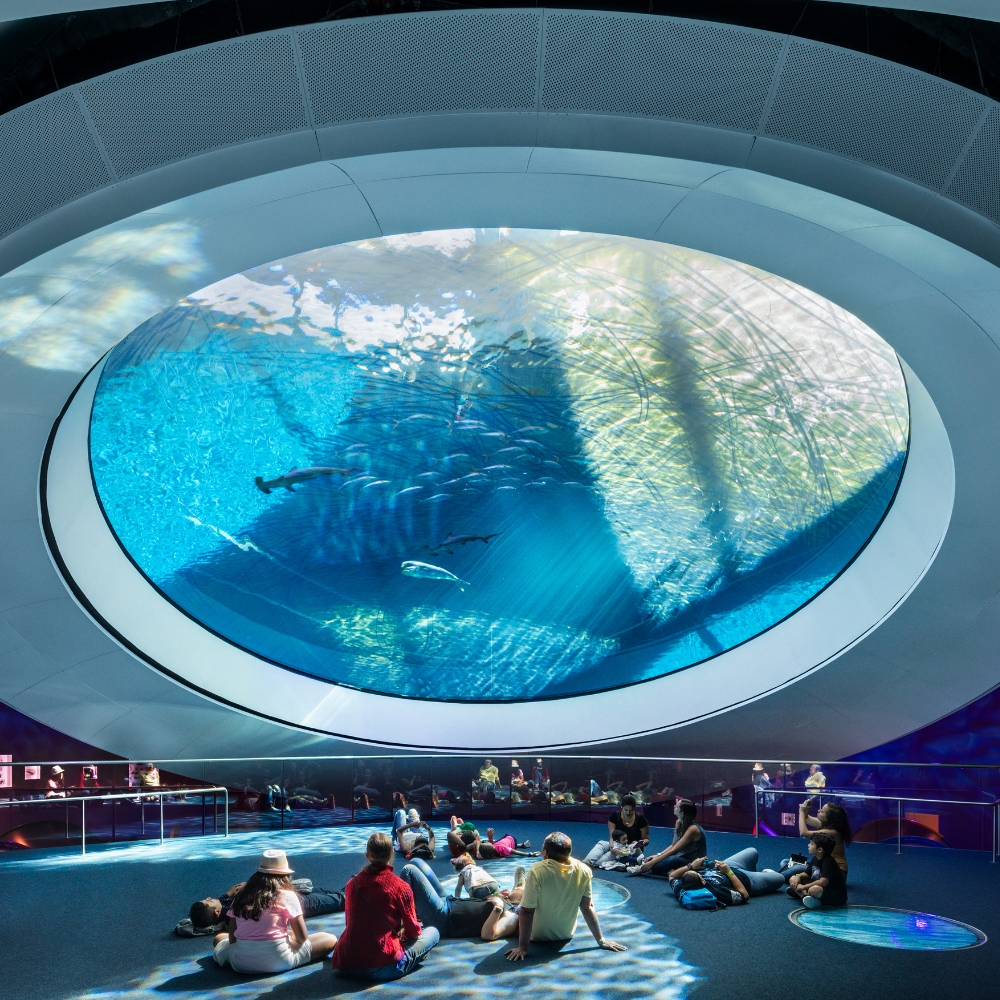 The Deep
Head down one more level for an interactive experience about the vast depths of the Gulf Stream, the mysterious domain where drifters such as jellies ride the massive flow running along Florida's east coast and into the North Atlantic. Real-time satellite imagery reveals how the Gulf Stream is connected to the world's other great ocean currents, forming a giant conveyer belt that powers global weather patterns. The end of your Aquarium journey culminates with a 31-foot oculus lens forming the bottom of the Gulf Stream Aquarium, where the sharks you saw on the Vista level now cruise overhead.