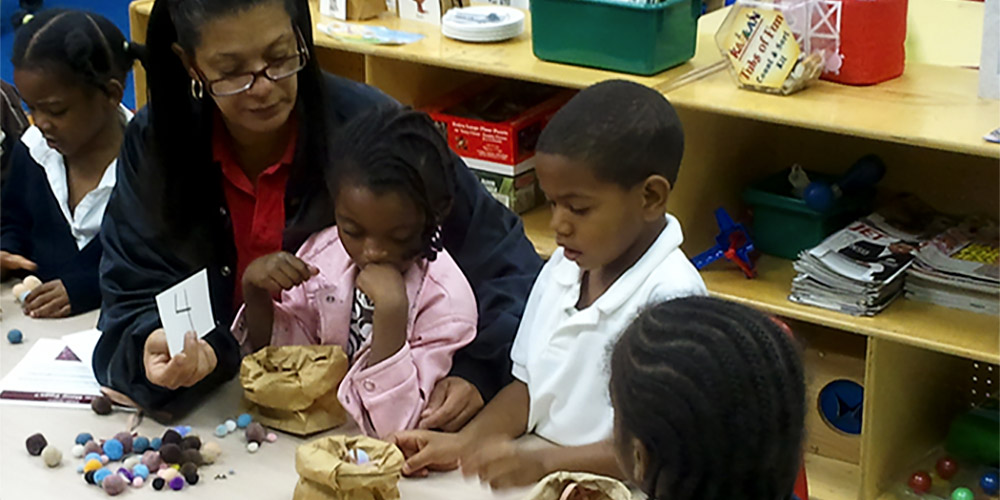 Pre-kindergarteners donning lab coats and monitoring an intricate array of Bunsen burners? Well, not quite. But it's never too early to begin opening the doors to the wonderful world of science—and two new grants awarded to us by the National Science Foundation and the W.K. Kellogg Foundation will help us do just that.
"Grants from the prestigious National Science Foundation and the W. K. Kellogg Foundation help Frost Science pursue efforts to stimulate science learning among Miami's youth and will have consequences for educators and children everywhere," said Richard Kurin, Acting Provost and Under Secretary for Museums and Research, Smithsonian Institution. "Frost Science, in its new, world-class facility, will be able to ramp up its educational activities and inspire millions. As a Smithsonian-affiliated museum, it is well-positioned to be a national leader."
The National Science Foundation's Science Learning+ Initiative granted Frost Science a $1.4 million award that will help launch Move2Learn: Embodied Learning for Preschool Scientists, a three-year project that studies how thought and movement relate to embodied learning to accelerate science understanding among children. One of our new exhibitions, River of Grass, will be the focus of Move2Learn, researching how organizations can improve STEM learning exhibits for young visitors. Located in the William R. Kenan, Jr. Charitable Trust Gallery, River of Grass takes young explorers through a virtual, sensory-filled journey inside one of the most precious ecosystems on the planet—the Everglades.
The goal of the project? To create new tools and techniques for evaluating embodied learning in museum settings, build guidelines for applying embodied learning to exhibit design and form an international community of early learning educators and researchers working together to focus on embodied pre-K science learning.
Helping Frost Science to build upon ECHOS® (Early Childhood Hands-On Science), an interactive hands-on science curriculum for children ages three to five, is a generous $500,000 grant from the W.K. Kellogg Foundation. The funds will help launch ECHOS®: Science from the Start, a program that will bring hands-on science curriculum to 34 pre-K classrooms located in low-income, high-need communities throughout Miami-Dade County.
Through this program, we'll be collaborating with Miami-Dade County Public Schools to coordinate the science curriculum, methodology, classroom environment, parent engagement and teacher training across the preschool programs in 15 STEM-designated elementary schools as a first step toward developing an aligned P-3 science program.
"We are very excited to support Frost Science's ECHOS®: Science from the Start project," said Jenefer O'Dell, program officer at the W.K. Kellogg Foundation. "At the Kellogg Foundation, we believe that partnering with families, schools and communities can make a difference in young children's learning and development. By strengthening teacher professional development, enhancing alignment among early childhood and K-3 systems and implementing family engagement strategies, this innovative partnership can help children succeed in school."