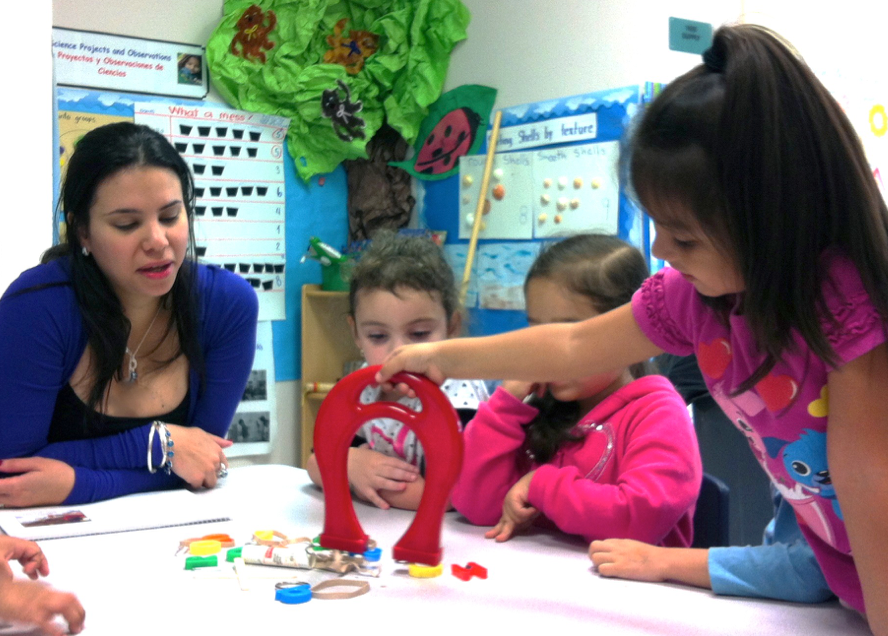 ECHOS is a hands-on, interactive early childhood science curriculum that is:
research based
designed for small groups of preschool children
aligned with preschool science standards
scripted to facilitate guided inquiry
a foundation for critical thinking
ECHOS Research Update
Does ECHOS improve how preschool teachers share the power of science with their students? It sure does! Read about the Year Two Randomized Control Trial and PreSCOT.