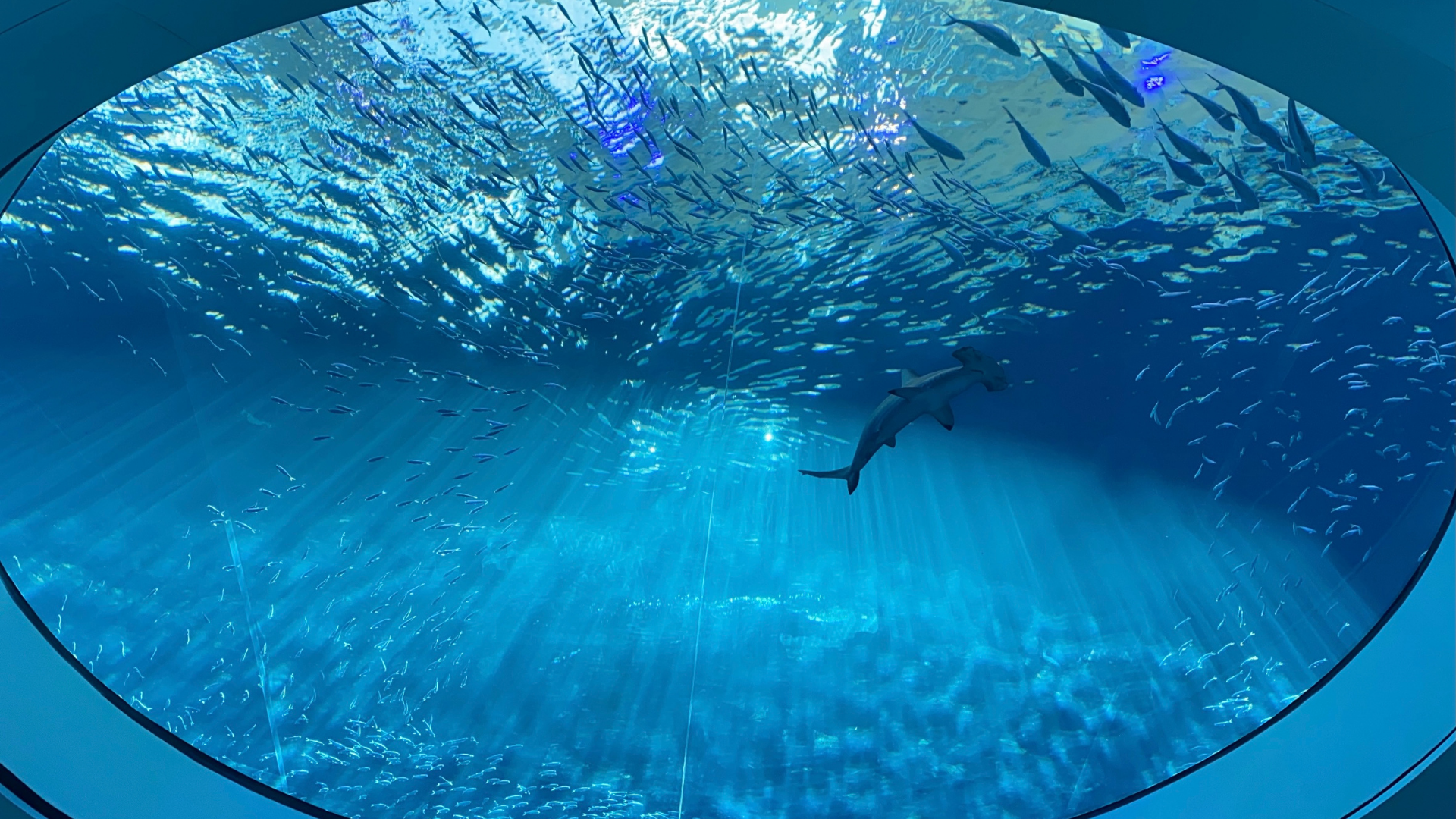 Are you a fan of sugary drinks? You're not alone.
According to a 2019 study from JAMA Pediatrics, 20% of school children don't consume any water on an average day. However, the extra calories from sugary drinks are a leading cause of childhood obesity and linked to diabetes in adulthood. One of the most effective interventions for this problem is education, teaching kids about the importance of water in their own bodies and in the broader world.
Here at the Phillip and Patricia Frost Museum of Science, we are already tackling the growing problem of sugary sodas through our MeLaβ exhibition. Stop by the Health Lab inside, and one of our public programs facilitators might help you tackle Sugar Shockers, an interactive game where you'll learn all about the sugar content of common beverages.
Now, with support of The WEO Foundation, Frost Science will be combining health and science education to take informal science education to Title 1 schools across South Florida in partnership with Miami-Dade County Public Schools (MDCPS). This initiative will create professional development initiatives and resources for teachers that will bridge formal and informal chemical education, empowering young learners to participate in scientific inquiry and build a more sustainable future.
Frost Science is currently working to build a water science curriculum. Then, starting in August, the museum will host thirty teachers from Title 1 schools for professional development sessions all about this important nature resource. These sessions will help teachers integrate our inquiry-based science curriculum into their lessons, as well as provide strategies for helping students grapple with complex science ideas. Students in the chosen teacher's classes will then learn about the water cycle, water conservation and engage in inquiry-based science activities like water quality testing.
With the support of The WEO Foundation, we're able to combine our award-winning educational approach that makes learning interactive with cutting-edge science about the importance of water in everything from agricultural production to the human immune system.
The WEO Foundation is a local non-profit dedicated to funding the latest innovations in water research education and is excited about the opportunity to deliver programming across South Florida. "We are delighted to be supporting the Phillip and Patricia Frost Museum of Science with whom we share a common goal of providing enriching and meaningful educational opportunities for young learners across our Miami community," explains Sandra Freidman, Executive Director of the WEO Foundation. "Through our new water science outreach program, we hope to instill awareness and cultivate enthusiasm toward our most valuable resource."
By making water science education as accessible as water itself, we hope to be able to help kids make smart choices that benefit themselves and their environment. Frost Science is committed to evidence-based science education and is excited to further this mission with support from The WEO Foundation.
For more information on The WEO Foundation, please visit www.we-o.org.