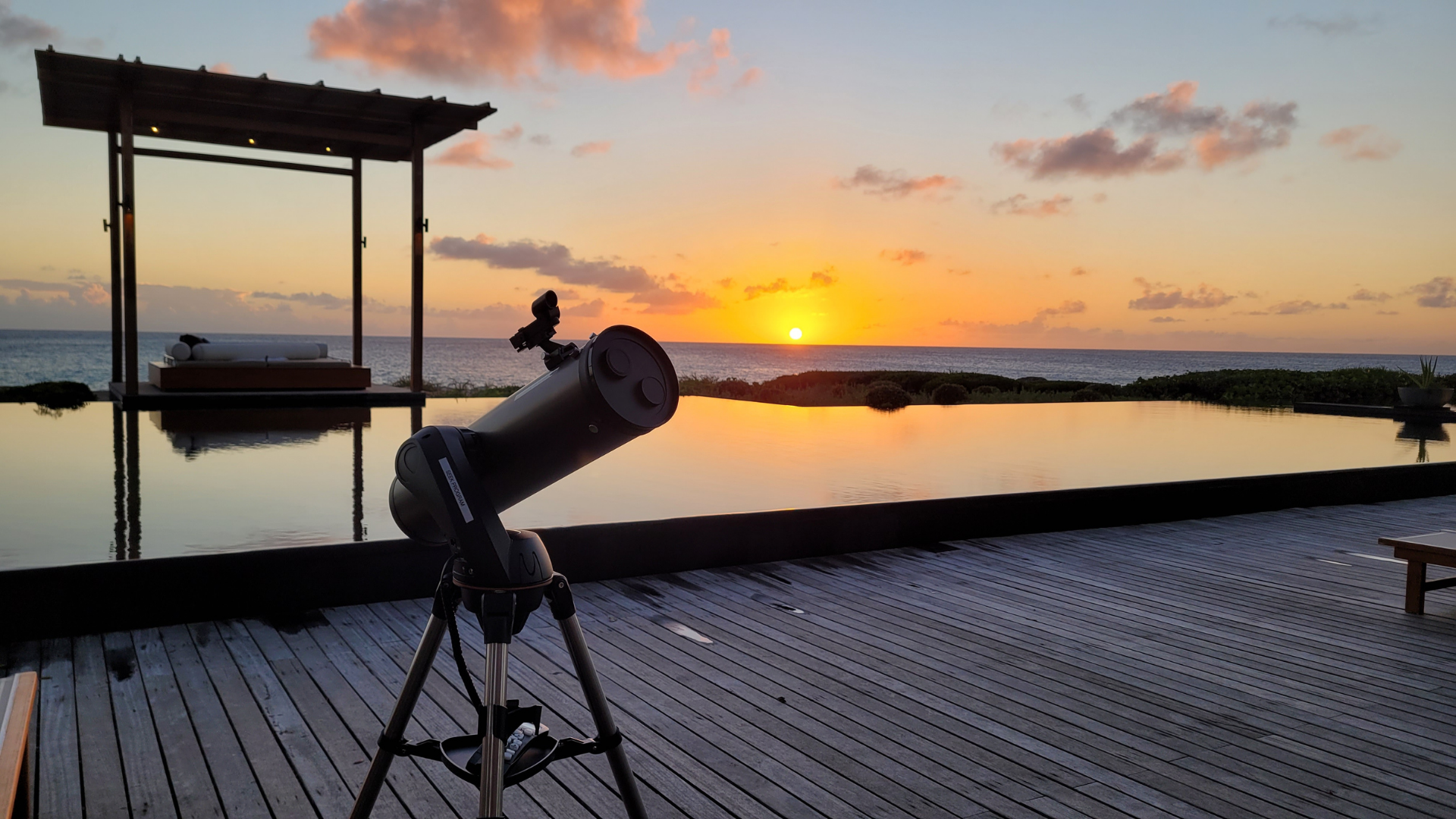 SEEK (Science Explorers and Environmental Keepers) camp is a one-of-a-kind experience with Frost Science educators at AMANYARA resort on Providenciales, in the Turks & Caicos Islands. In this beautiful natural setting, Frost Science staff help campers discover the science behind AMANYARA's wildlife, beaches and reefs. In 2022, Frost Science staff will run 13 weeks of SEEK camp, with themes like "Sun Moon and Stars," "Reef Restoration," and "Coastal Conservation." Find out more about this unique partnership with AMANYARA and come join us in Turks and Caicos!
When the sun rises at 6:45 a.m., the beaches of AMANYARA are already teeming with signs of life. However, unlike the cars and people that you find around Downtown Miami, instead there are native fish and birds starting their day along the shores of this secluded Turks and Caicos resort.
Today is the first day of our five-day "Sun Moon and Stars" Seek adventure, and we are so excited to share our science learning with you. Come join me and some amazing SEEK campers as we spend a day exploring navigation at AMANYARA!
10:00 a.m. Polynesian Navigation Charts
Do you know how ancient mariners navigated the ocean waves? Today, we are learning about currents and wayfinding as we make our own Polynesian stick charts. Using historical references and modern Turks and Caicos maps, we are carefully constructing models of the islands using pipe cleaners and shells, then adding currents to the maps to help modern sailors navigate. While everyone's map may appear different, each map shows a navigable path around these beautiful islands.
2:00 pm. Sea Turtle Obstacle Course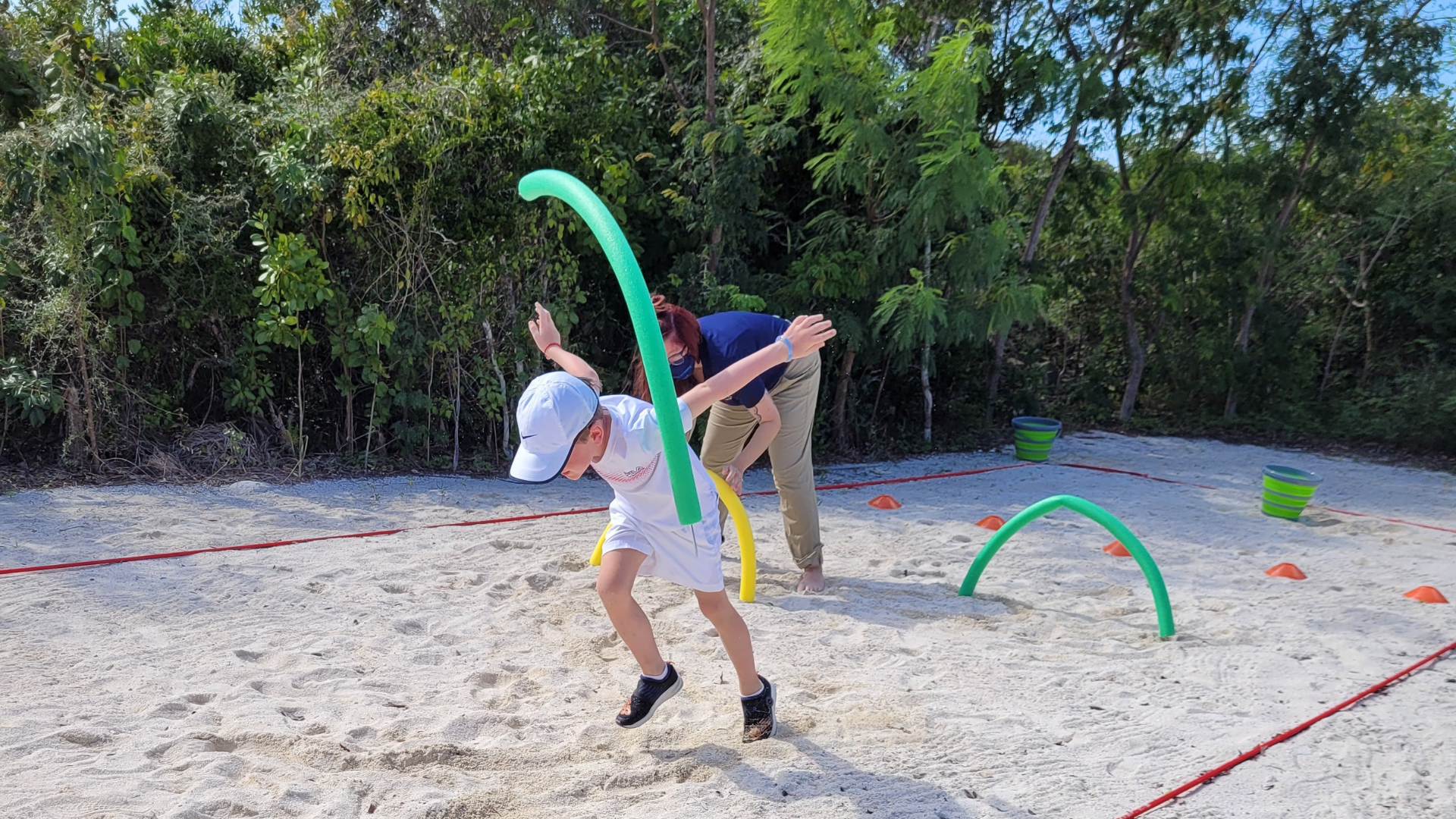 Somehow it is already the afternoon, and we are now exploring one of the most charismatic creatures found in the Turks and Caicos, the sea turtles. The islands are home to three species of turtles, the hawksbill, loggerhead and green turtle, and we are making our own models of turtles using papier-mâché. Unfortunately, despite their well-loved status, sea turtles are at risk from pollution and urban development. To showcase just how precarious the sea turtle's journey is, we are using our turtle models to complete a sea turtle obstacle course. Campers have to dodge predators, climb over obstacles and practice their turtle waddling to make it to shore. While all of our campers survived the obstacle course, they also gained new appreciation for ways they can help sea turtles when they return home.
4:00 p.m. Mangrove Kayak Tour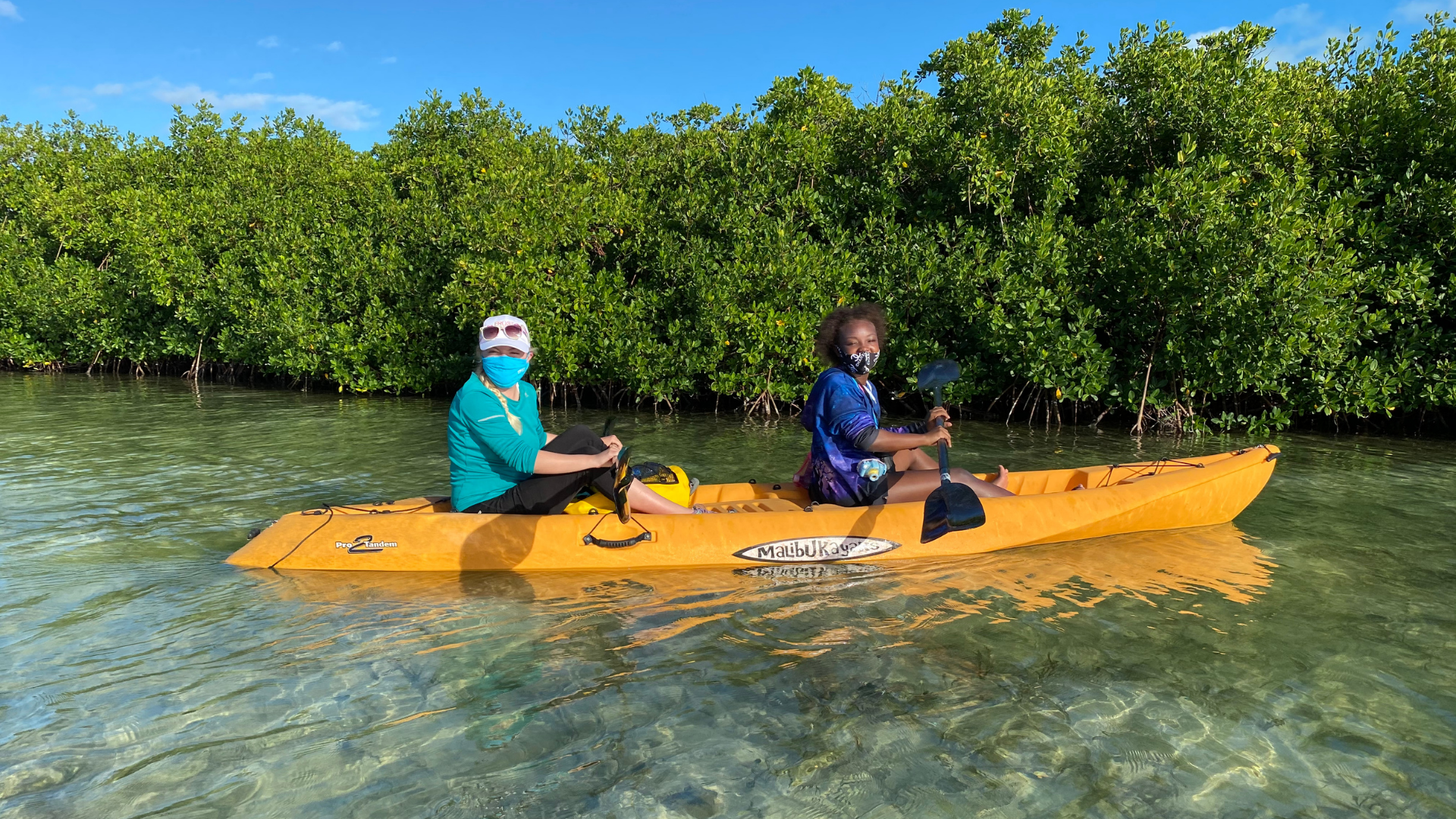 To round out our day of navigation, we're embarking on a kayak tour of the mangroves. After donning their life jackets, campers are exploring the natural nursery of the mangroves while practicing their navigation skills. After learning how to identify among black, white and red mangroves, campers are finishing the day by documenting their journey through photos. Together it has been a day full of learning about navigation, from ancient mariners to sea turtles to modern kayaks.
Of course, every day at SEEK is different. For the rest of the week, we will be stargazing, using Oreos to model the phases of the moon, racing solar cars, and, if we are lucky, seeing the elusive green flash at sunset. Next week, the theme is Coastal Conservation, and we will be building coastlines with green and grey infrastructure, participating in beach clean-ups and snorkeling on one of the reef balls located just off AMANYARA's white sand beaches.
Upcoming 2022 SEEK Camps at AMANYARA
Spring Break
March 28

–

April 3: Coastal Conservation

 

April 11 – 17 : Sun, Moon & Stars

 

April 18 – 24 : Coastal Conservation

 
Memorial Day Weekend
4th of July & Summer Holidays
June 30 – July 6: Reef Rescue

 

July 7 – 13: Coastal Conservation

 

July 14 – 20: Reef Rescue/Coastal Conservation

 
August Summer Holidays
August 4 – 10: Reef Rescue

 

August 11 – 17: Coastal Conservation

 
Thanksgiving
November 23 – 27 : Coastal Conservation

 
Festive
December 26

–

January 1, 2023: SEEK Sampler – Camp Highlights