meLab
Explore the amazing ways your body and mind work together, and how your daily choices impact your health and wellbeing.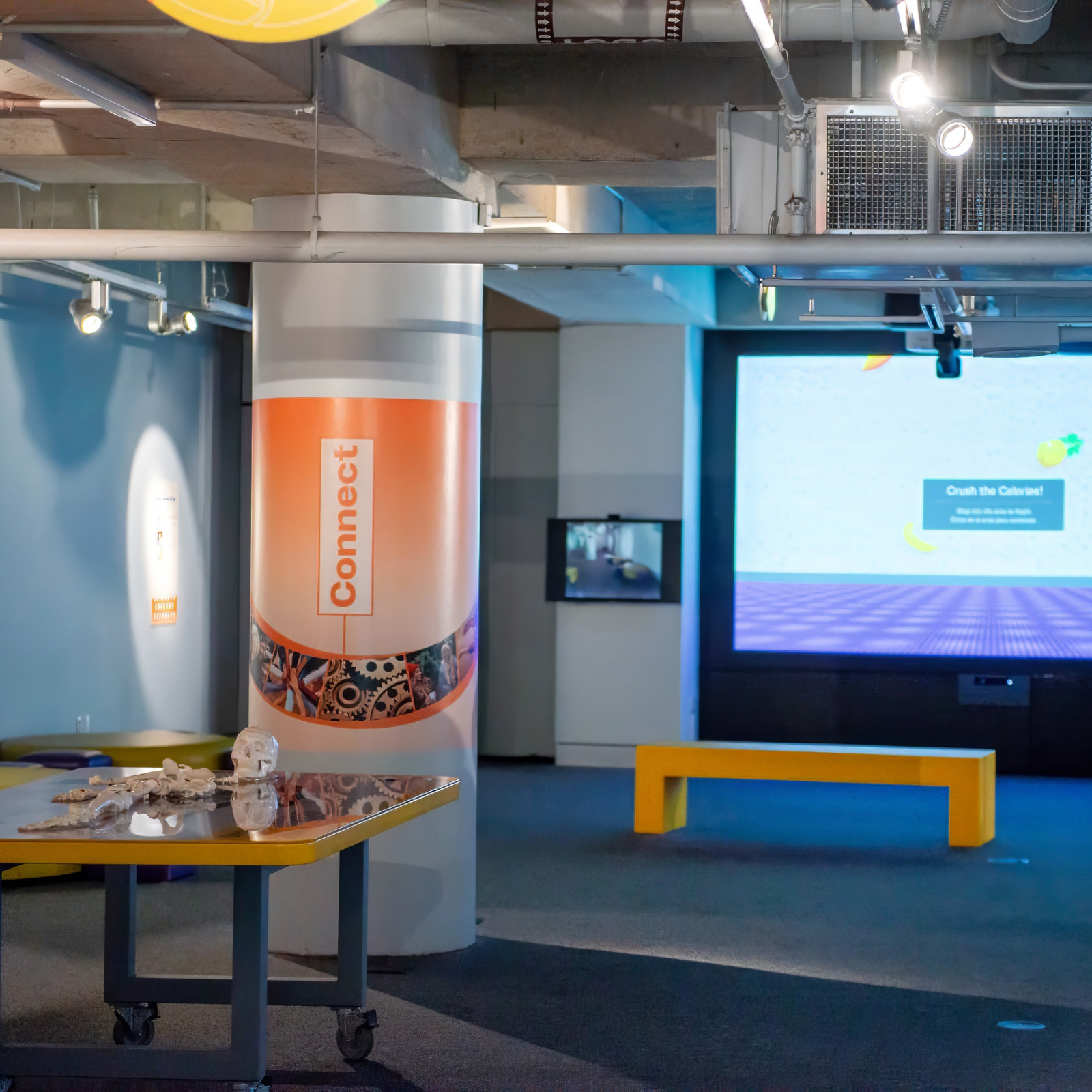 Welcome to meLab! Being healthy means much more than just having a strong pulse and sharp eyesight, and our health is influenced by the many small decisions that we make each and every day. How we move, what we eat, how much we relax, who we connect with, and our thoughts and emotions all shape our personal sense of well-being. meLab: The Journey begins on Level 2, where guests can explore what being healthy means to them and experiment with lifestyle choices to live healthier, happier lives.
meLab: The Discovery continues on Level 3, where we ask how scientists and doctors know what it means to be healthy. Slip on your stethoscope and your white coat, because you're the doctor now. Just like any other science, the field of medicine advances through the process of questioning, observing and experimenting—try it out and see what new information you can uncover.