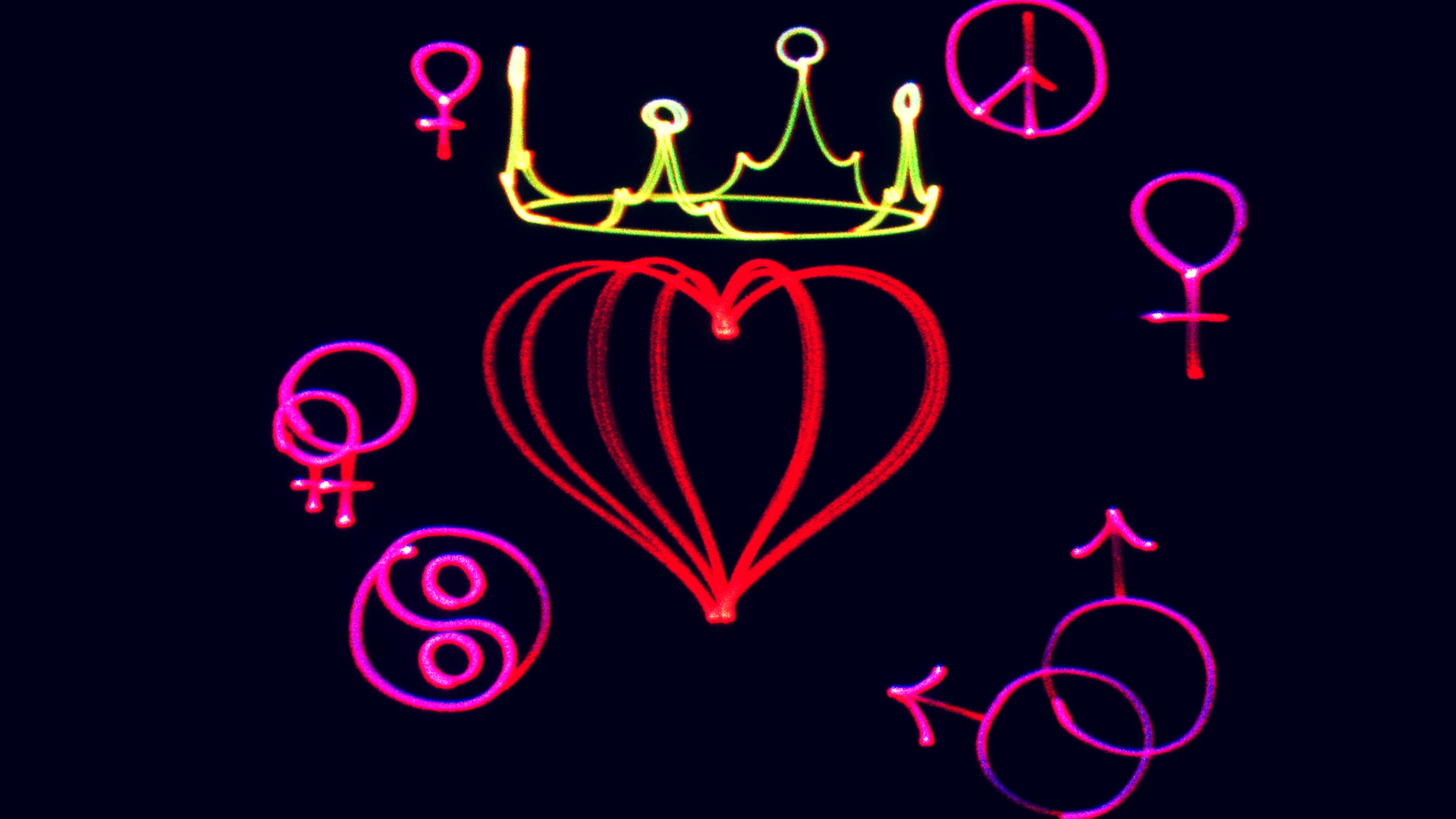 While Valentine's Day has somewhat ambiguous origins, one thing's certain: all across the city, love is in the air. (Or maybe it's all that increase in oxytocin.) With February 14 fast approaching, there isn't much time—or dinner reservation slots—left to plan a proper lovefest with the ones you care about most.
Why not think a bit outside the box (of chocolates) this year? Whether it's an evening escapade with a special someone or a daytime date with the family, Frost Science can add a unique twist to your Valentine's Day celebration in Miami.
Laser Friday
Valentine's Day is almost guaranteed to be a full of crowded dining rooms, rushed service and parking hassles. Save your date for Friday, February 16 instead and book your tickets for one (or more) of our Laser Friday shows in the Frost Planetarium. Replace the candlelight with laser lights, for an out-of-this-world night set to music and retro laser formations. Channel your lovelorn inner-teenager with the throwback graphics you remember from back in high school. If you're 21 and over, you can take advantage of the wine and beer kiosk situated in the Main Atrium for some pre-date drinks. Looking some additional mood lighting? The entire museum will be bathed in a pulsating red glow for the month of February in honor of American Heart Month.
I Heart Frost Science
Show your entire family some love with a visit to the museum during "I Heart Frost Science" day. On Sunday, February 18, we're taking the holiday to heart—literally. The museum will be filled with exciting activities and discussions that explore one of the body's most essential organs: the heart. You'll learn about the basics of CPR with Baptist Health South Florida, how a bird's heart helps them fly, why cephalopods (like octopuses) have three hearts, where a sea star's heart is located and how crocodile hearts have evolved to allow them to stay underwater without breathing.
If you've reached peak heart talk, from 9:30 a.m. to 1:30 p.m., everyone in the family will have an opportunity to win special advance screening passes to a 3D presentation of Disney's new feature, "A Wrinkle in Time." And that beats a box of chocolates any day.
For more information or to reserve tickets, please visit frostscience.org/events.