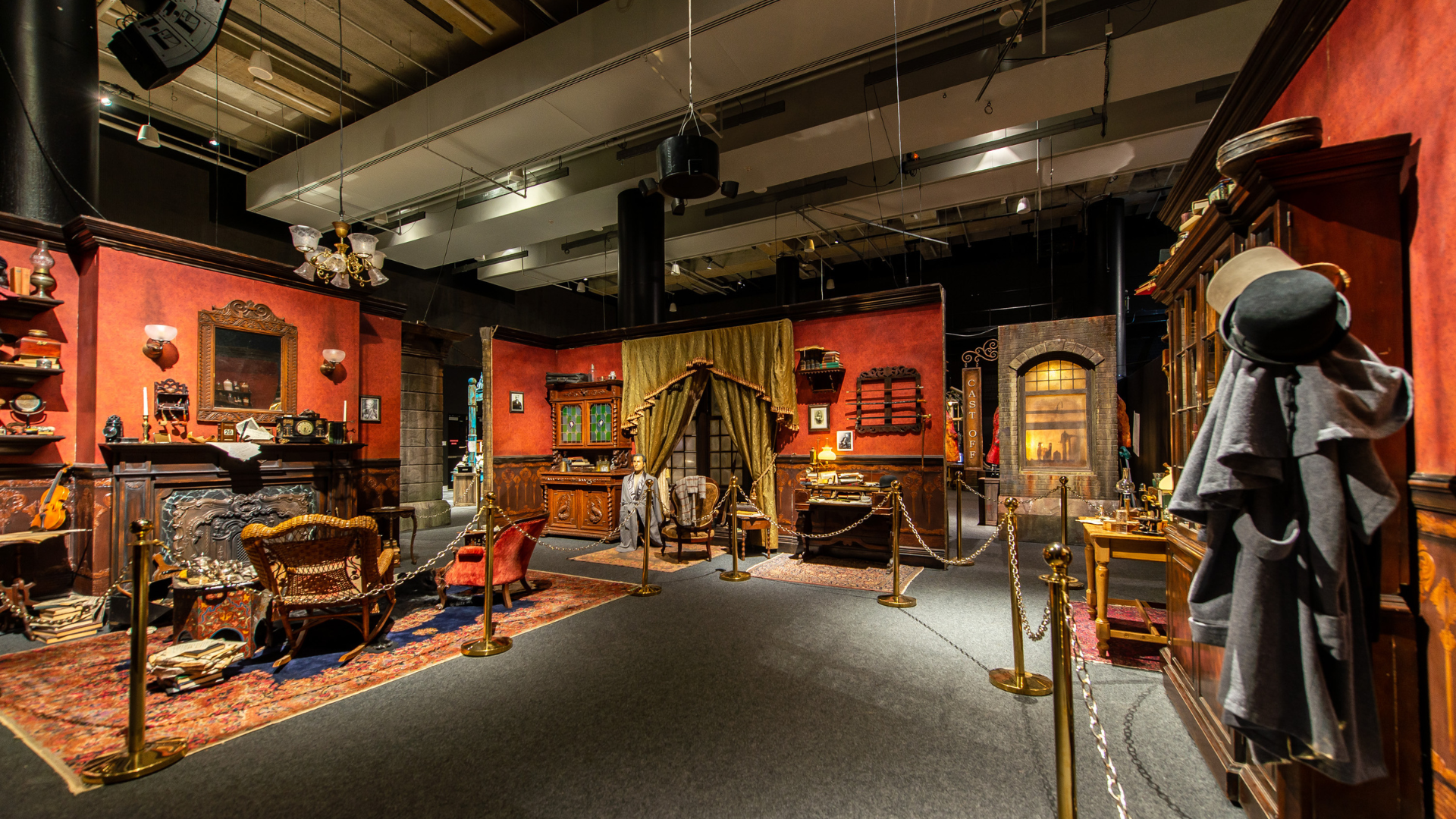 If you have not yet seen Sherlock Holmes: The Exhibition, you had better hurry on over! Our summer special exhibition is about to travel elsewhere. Sherlock Holmes will be at Frost Science through Labor Day weekend, September 5. That's only a month away!
One of the most exciting things about the design of this exhibition is the incredible attention to detail and the many, MANY, actual details. Much like the man himself, Sherlock Holmes: The Exhibition is all about the art of observation. Those willing to put in the work continue to be rewarded with unique insights and the occasional surprise.
For those of you who have yet to visit, we don't want to give too much away. After all, this is an exhibition of mystery. It is full of cigar smoke, poison and the Batman. At the same time, at its root, this is an exhibition about science.
Sir Arthur Conan Doyle, physician by day and murder mystery writer by night, invented Sherlock Holmes out of his own passions and curiosities. While Doyle did not invent the genre, his works, layered with adventure and a touch of macabre wit, established a whole new genus of forensic science.
Sherlock, as a character, is cast as borderline obsessive, certainly eccentric – focused on the trivial details, the footprints, the fault lines. These observations, the experimentation, they are a hallmark of Sherlock Holmes, but also the foundation of the scientific process.
Did you know that several of the forensic techniques practiced by Holmes throughout the series, and in this exhibition, were years ahead of their time? In Doyle's A Case of Identity, written in 1891, Sherlock uses discrepancies in the shape of typewriter keys to identify his perpetrator. Forty years before the FBI opened their document analysis department!
Sherlock Holmes: The Exhibition is an immersive, interactive, and in-depth look into the character and processes of the world's greatest detective. The exhibition circles around a mystery but includes clues and surprises for anyone who has the time, and eye, to find them. It explores the world of forensic science, both fictional foresight and factual present. So come one, come all, and see how your deductive reasoning compares to the great Sherlock Holmes.
As you enter the study of 221B Baker Street, the quasi-organized, mostly chaotic, collection of objects includes several historic books, laboratory supplies, mementos from long-solved cases, disguises, hand-drawn maps, and curios from a life of adventure.