Sherlock Holmes: The Exhibition
Step into Victorian London and test your powers of observation as you work alongside the world's most famous detective.
With many fascinating things to see at Sherlock Holmes: The Exhibition and a unique mystery to solve, we recommend allowing 45-60 minutes for the full experience.
Please note due to the unique nature of the experience, capacity is limited so there may be a small wait to enter the exhibition.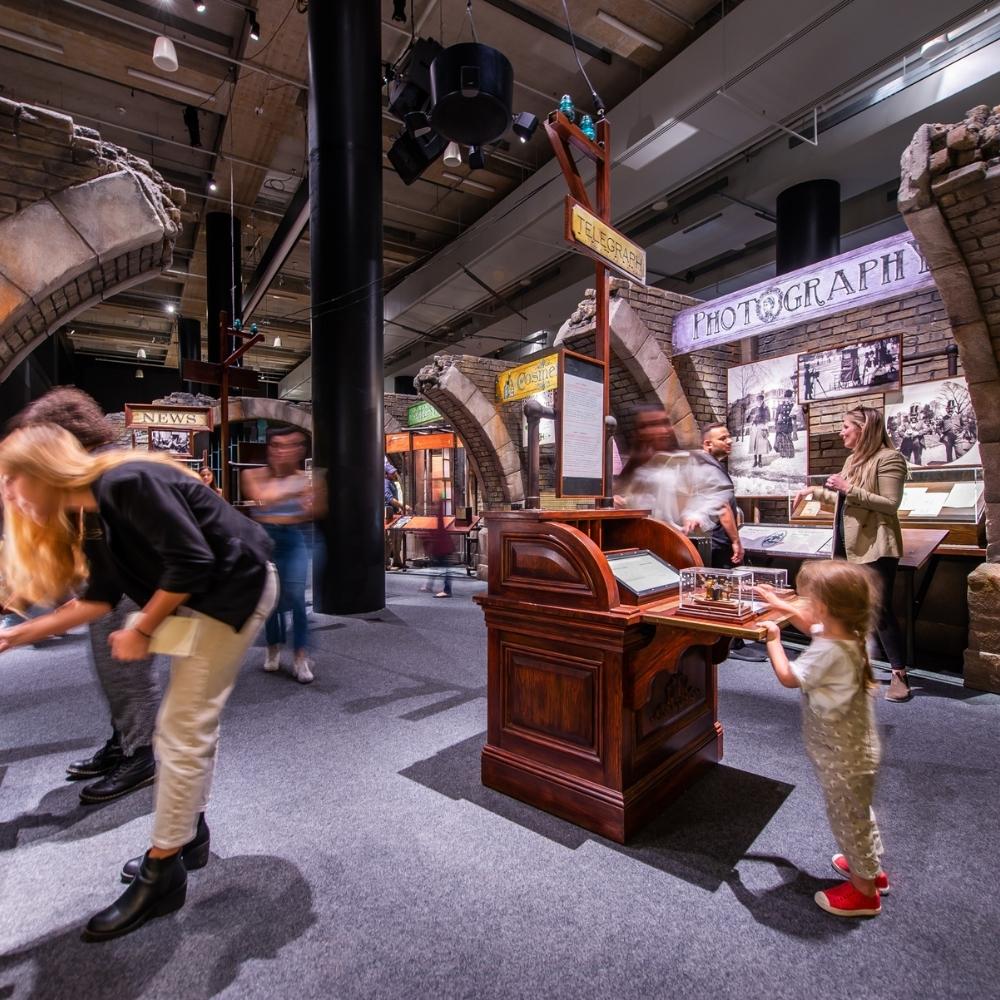 The game is afoot, but all is not what it seems! Experience this interactive exhibition as you embark on a riveting journey into the mind of the world's most famous detective.
The great Sherlock Holmes has summoned you – and his is an invitation not to be refused. In Sherlock Holmes: The Exhibition at Frost Science, you will be transported into Sherlock Holmes' London to solve a mystery in a world newly introduced to his groundbreaking methods. You'll discover clues, interpret them and work to solve the mystery. You'll meet some suspicious and not-so-suspicious characters who may be of help. Who to believe is entirely up to you! Once you've completed your investigation you'll be whisked back into the present day with a pop culture gallery that shows Sherlock Holmes in all his manifestations from books to movies.
This interactive experience will delight audiences of all ages as it showcases areas of forensic science that enabled Sherlock Holmes to solve crimes, and brings to life the historic underpinnings of author Sir Arthur Conan Doyle's rich and vibrant stories. The exhibition features detailed stage sets, elaborate Victorian-style exhibits and interactive evidence stations that appeal to dedicated Sherlock enthusiasts, the merely curious and families with children who enjoy playing detective.
Learn how Sherlock Holmes, a scientific expert ahead of his time, used seemingly trivial observations of clues others missed to solve some of his era's most mysterious crimes. His practices and techniques, created in the mind of doctor-turned-author Conan Doyle, changed the way police work was conducted and remain in practice today. Sherlock Holmes: The Exhibition features original manuscripts and period artifacts, investigative tools influenced and used by Sherlock Holmes, and interactive crime-solving opportunities. Be transported into Sherlock Holmes' London to solve a crime in a world filled with innovation and experimentation – and just receiving its introduction to his ground-breaking methods.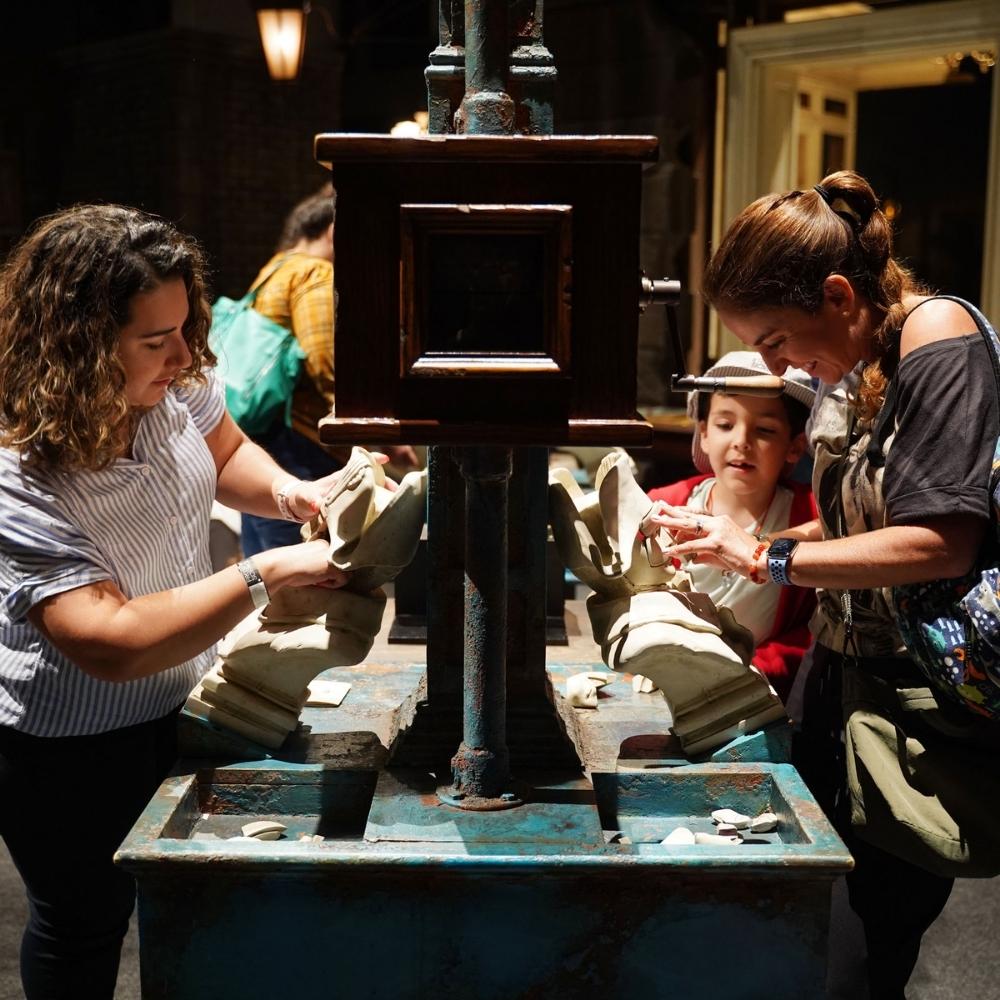 Pop culture enthusiasts will enjoy the exhibition's final gallery, housing a robust collection of all things "Sherlockian," ranging from vintage Sherlock Holmes-themed card games, comics, and magazines, to radio scripts, and movie and television show props and costumes. Featured are hero props from the Warner Bros.' current Sherlock Holmes movies set in the Victorian era, alongside costumes, props and behind the scenes tools from the hit CBS television shows Elementary and the BBC's Sherlock, both of which set Sherlock Holmes in the present day. The exhibition will offer museum guests the most comprehensive display anywhere of Sherlock Holmes as portrayed in popular imagination over the last 126 years since his creation.
Sherlock Holmes: The Exhibition will be on view through Monday, September 5, 2022 inside the Hsiao Family Special Exhibition Gallery on the first floor of the museum. Admission to Sherlock Holmes: The Exhibition is included with all museum admission tickets.
Sherlock Holmes: The Exhibition was developed by Exhibits Development Group and Geoffrey M. Curley + Associates in collaboration with the Conan Doyle Estate Limited, the Oregon Museum of Science and Industry.
Click here to access the Sherlock Holmes: The Exhibition Educator Guide for curated activities, worksheets and more.

Photos by Ryan Hernandez and Robb McCormick Photography
ADVISORY: Frost Science wishes to notify our guests that Sherlock Holmes: The Exhibition contains authentic human remains.