One of Miami's most beloved historical artifacts has been permanently installed at Miami Worldcenter, the $4 billion, 27-acre mixed use development underway in the heart of Downtown Miami, just a few blocks away from Frost Science.
The 6,500-pound, painted steel Pan Am globe greeted generations of patrons who visited our former Miami Science Museum location in Coconut Grove for 55 years until the location's closing in 2015. When the new Frost Science campus opened in Downtown Miami, we sought a local partner to take ownership of the piece due to the complexity and cost of relocating the globe from its previous position.
In 2020, Miami Worldcenter's ownership, led by Miami Worldcenter Associates in partnership with CIM Group, acquired the Pan Am globe from Frost Science. The two were brought together by the HistoryMiami Museum, which saw the value of preserving the globe as a public asset. In January 2021, the Miami Worldcenter developers successfully removed the globe from the former museum building, placed it aboard a flatbed truck, and relocated the sphere to a secure location for an extensive restoration by international artist Franz Akerman.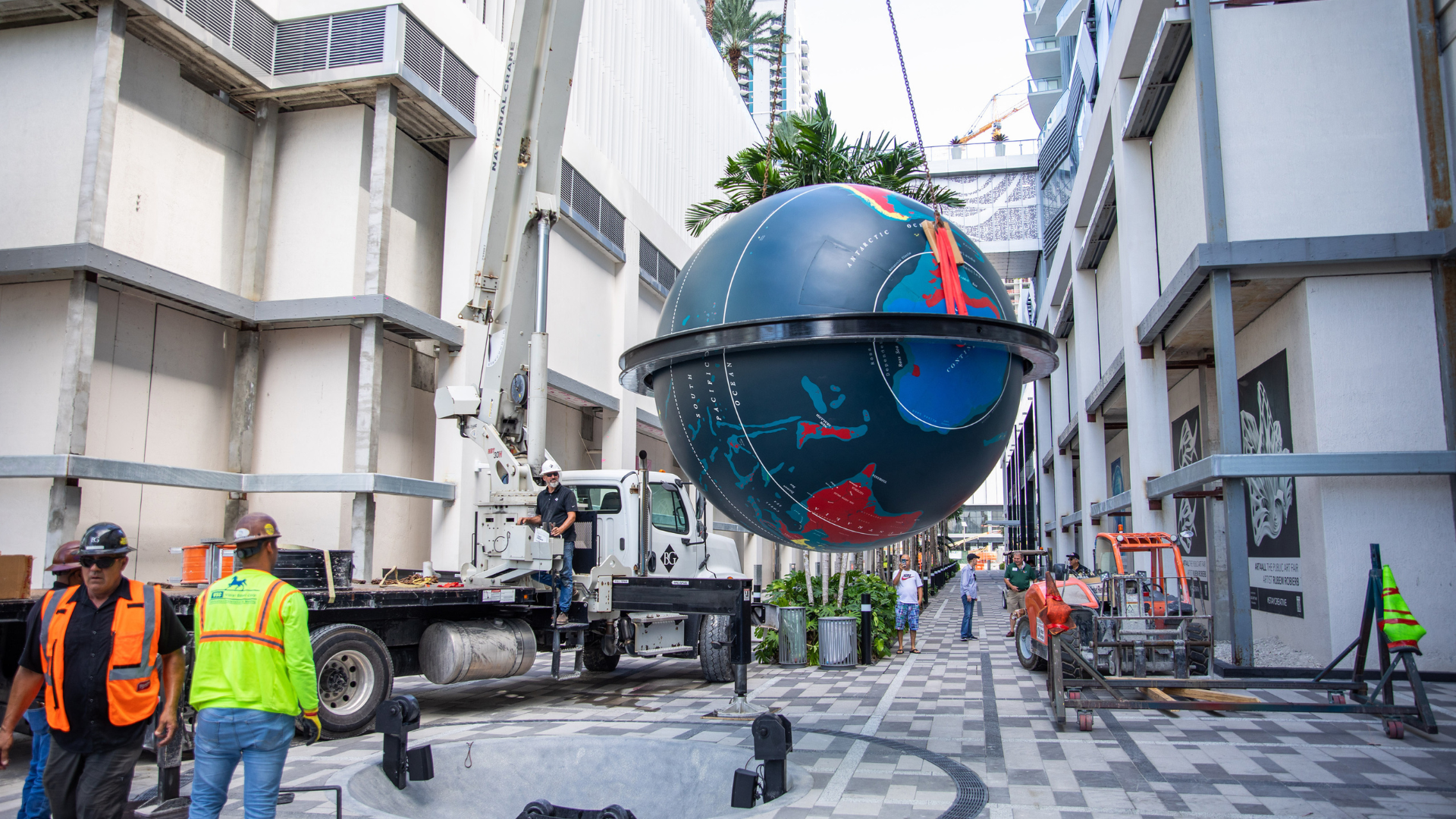 The globe, manufactured by Rand McNally, was originally commissioned in the 1930s by Pan American Airways to serve as the centerpiece of its Dinner Key seaplane terminal. Before it became a museum piece, the globe — with a circumference of 31 feet, five inches — was initially installed in the center of Pan Am's Art Deco terminal that opened in 1934 at Dinner Key. That building would eventually become Miami City Hall.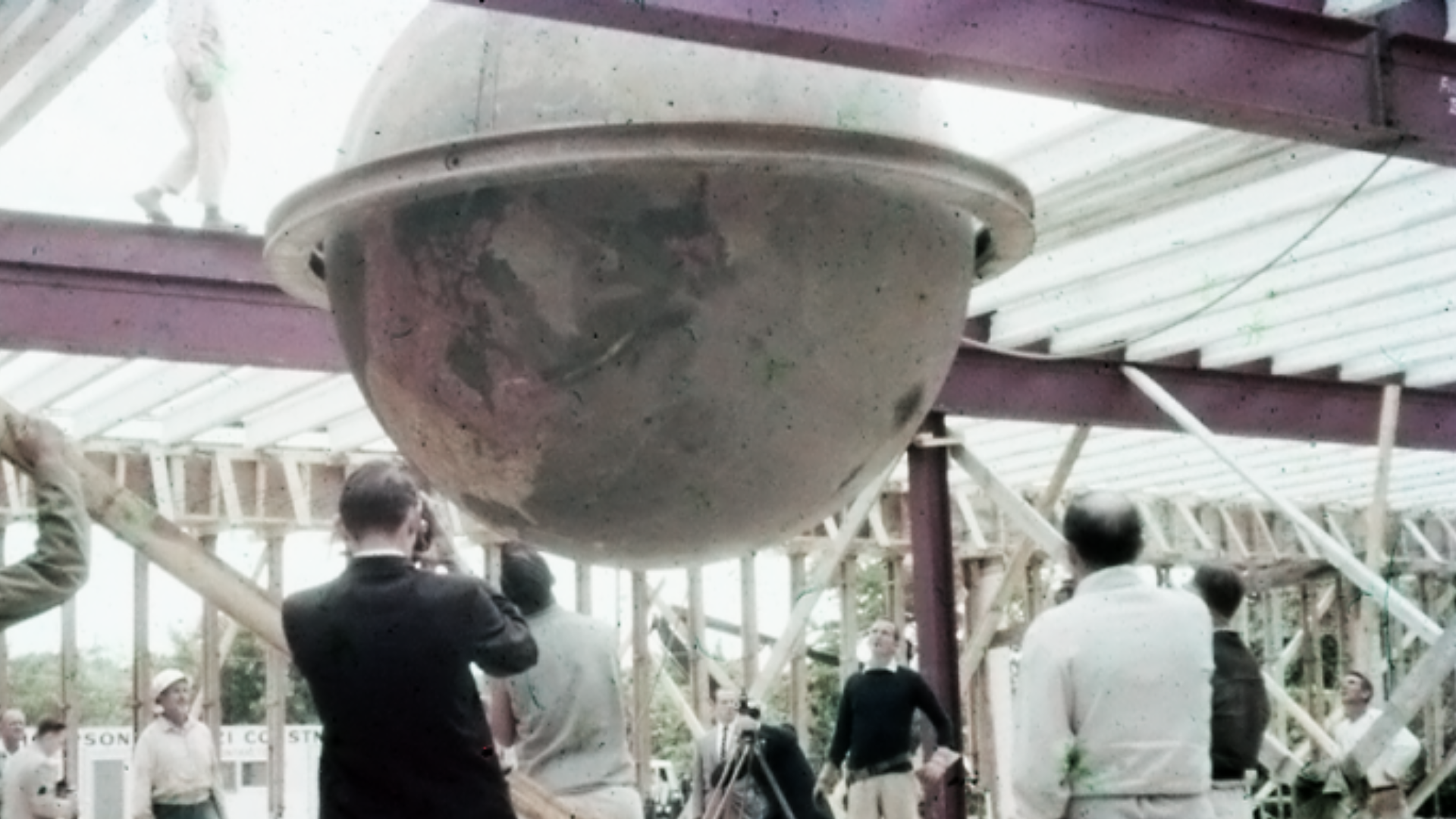 "The Pan Am Globe is an iconic piece of our history. For almost a century, it has witnessed first-hand Miami's growth and transformation. I am glad to see such an emblematic piece of our city be installed in Downtown as we embark on our journey to become the global capital for innovation, technology, and opportunity," said City of Miami Mayor Francis Suarez.
"The Pan Am globe was a memorable highlight for generations of patrons who visited our Coconut Grove location," said Frank Steslow, President & CEO of the Phillip and Patricia Frost Museum of Science. "It was important to the museum to find a partner that would care for this historic piece and ensure that the community can continue to enjoy this local icon. We are so excited to see it in its new home at Miami Worldcenter, just a few short blocks from Frost Science."