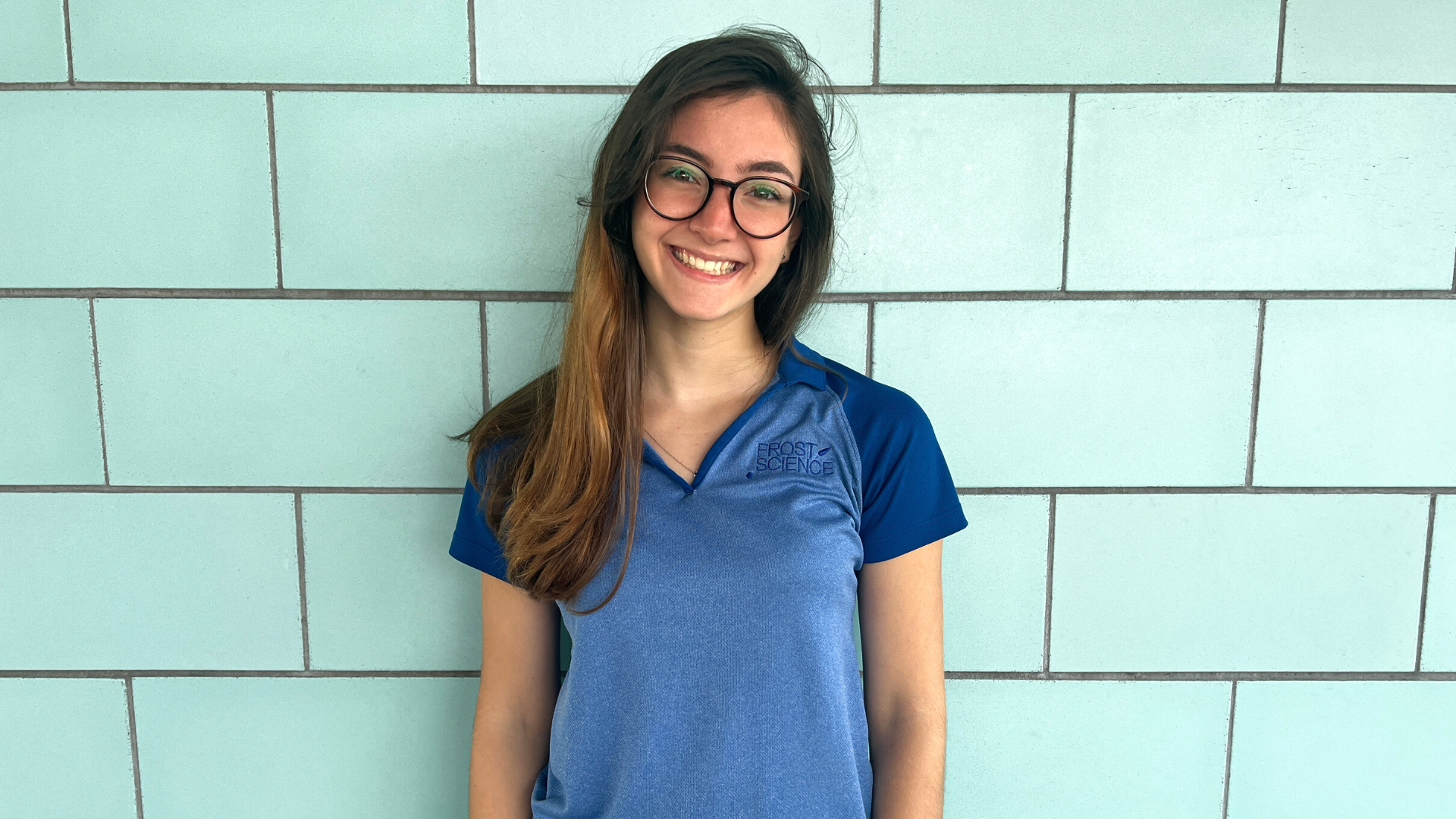 The Phillip and Patricia Frost Museum of Science is a proud partner of the Smithsonian National Museum of the American Latino's Young Ambassadors Program (YAP). This national program for graduating high school seniors is aimed at fostering the next generation of community-conscious Latino leaders in the arts, sciences, and humanities via the Smithsonian Institution and its resources.
As part of the program, students participate in a four-week interdisciplinary internship in museums and other cultural institutions in 18 cities across the United States and Puerto Rico, including Smithsonian-affiliated organizations like Frost Science. This hands-on component allows students to gain transferable knowledge and apply the skills acquired during the training seminar to their internship assignments. We invited our 2022 Young Ambassador, Amanda Saiz, to share her experience with us.
In April of 2022, I applied to the Smithsonian's Young Ambassadors Program (YAP). I thought that participating in this program would take me out of my comfort zone, introducing me to a variety of new careers, topics, and people. Little did I know that my experience in YAP would change my life forever.
The Young Ambassadors Program consists of one week in Washington D.C. and a four-week internship at a museum that partners with the program. I spent each of my days during Washington week familiarizing myself with museum work and learning more about my Latinx background. I traveled to a variety of Smithsonian museums and met people from various professions, including Linedy Genao (Broadway artist), Christopher Rivas (author), Yajaira Sierra-Sastre (engineering project manager, NASA Glenn), and Ashley Olivia Mayor (curatorial assistant). Most of the people that came to talk to us were YAP alumni themselves! The connections I made and conversations I was a part of will eternally be engraved in my mind, as I learned plenty of valuable lessons from my time in D.C.
Following Washington week, I began my four-week internship at the Phillip and Patricia Frost Museum of Science in Downtown Miami. When I first stepped inside the museum, the memories came flooding back to me. Although I had only visited the museum once before in March 2021, it was the type of experience you wish you could have for the first time all over again. Despite not being able to truly experience my first time at the museum once again, I now have two first-time experiences at Frost Science – my first time as a visitor and now as an intern.
Thanks to the knowledge that I gained during Washington week, I was able to notice the little things I did not previously notice. I recognize exhibit themes and am even able to effectively contribute to the ongoing development of exhibitions, which I am grateful I was granted the opportunity to do. Not only have I been able to contribute to this conversation, but I have been able to analyze guest experiences within the everchanging exhibition – reporting back and developing conclusions with the project lead.
Most Floridians that I've spoken to have wanted to be marine biologists at some point or another. In fact, I wanted to be a marine biologist for the entirety of elementary school. Although my career aspirations have certainly changed throughout the years, Frost Science has also allowed me to explore a career in marine biology, allowing me to help in the Marine Conservation WetLab, prepare food for the animals, and observe others in action! As a dietetics and nutrition major, the food preparation for animals, such as eels, groupers, turtles, stingrays, fish, and sharks, was definitely breathtaking!
Finally, I have been able to help the education department with Frost Science's summer Camp, working hand in hand with leaders in the education department. Watching over the children at summer camp, as well as shadowing the teachers, has taught me how to effectively communicate with a variety of individuals (whether that be the kids, fellow employees, or parents).
Museums are crucial in everyday society. In the words of Natasha Zapata, an author I met due to YAP, we need to "keep telling stories to inspire others," and that is exactly the message museums convey. Programs, such as Smithsonian's Young Ambassadors Program, help further this concept and continue to embrace the gift of knowledge. Adrián Aldaba, Madeline Díaz, and Emily Key, who I spent my Washington week with, are three inspiring individuals who embody this notion as they continue along their career.
I recommend that any up-and-coming high school seniors investigate YAP. I would also recommend to those that want to give back to their community to look into volunteering at Frost Science. You don't need to be a young ambassador to participate! But I'm certainly glad I am one.
Fore more information, visit https://latino.si.edu/yap.