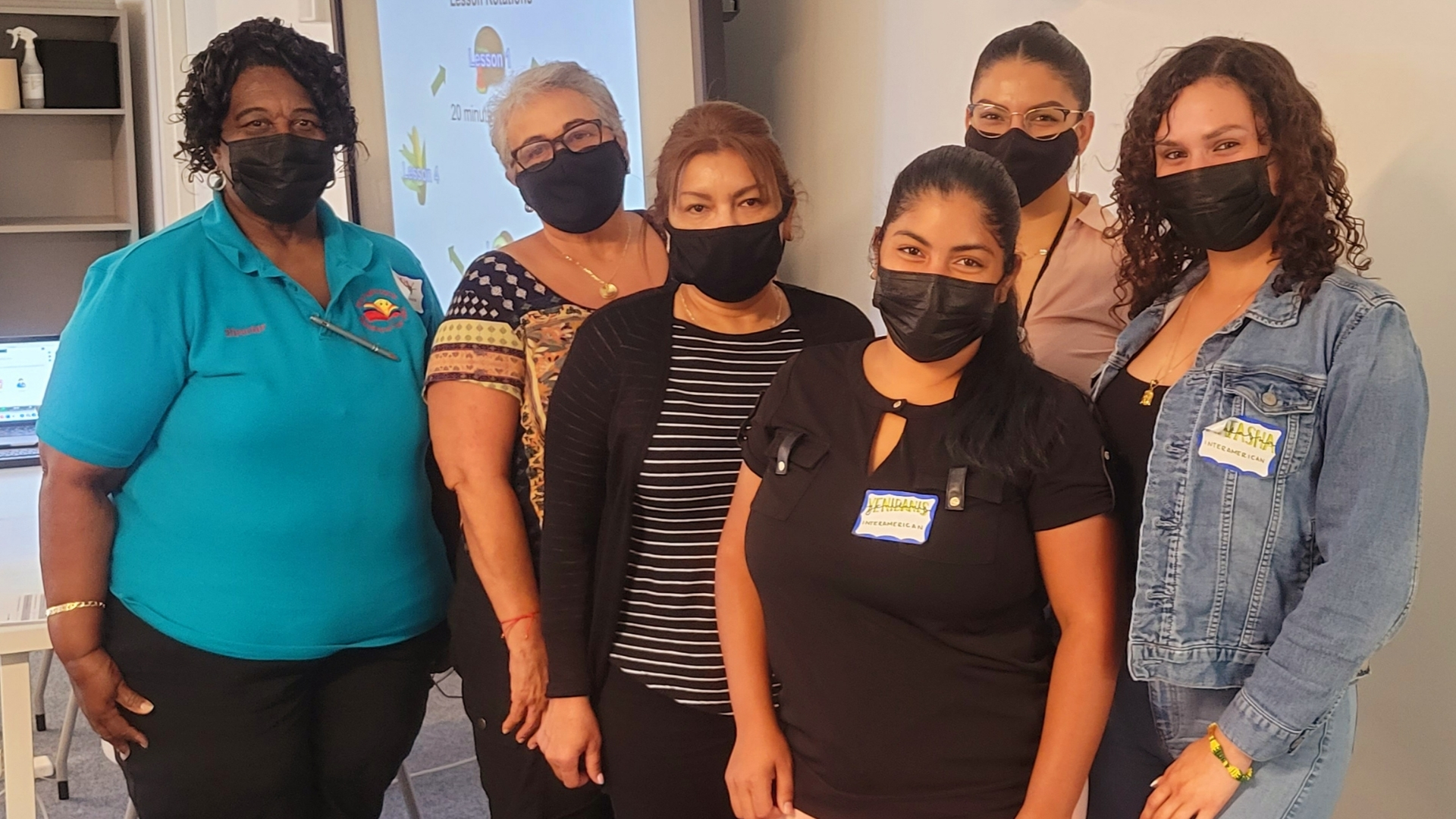 It's 11:30 a.m. on a Friday and things at Frost Science are already going to the birds. An educator wearing a paper cup over her face is inviting her 'students,' in this case other adults, to practice using tweezers to transport seeds on paper plates. Later she and these students will use strainers to remove tea leaves from the water. While it might look like madness, we are teaching about bird habitats and dietary adaptations through hands-on exploration. It's all part of a professional development series for local preschool teachers using our Early Childhood Hands-On Science (ECHOS) curriculum and supported by PNC Foundation's Grow Up Great initiative.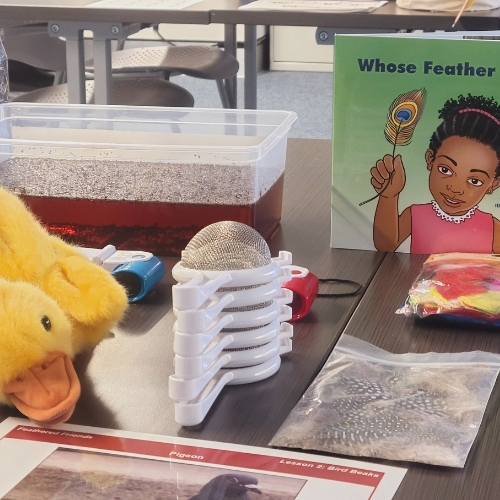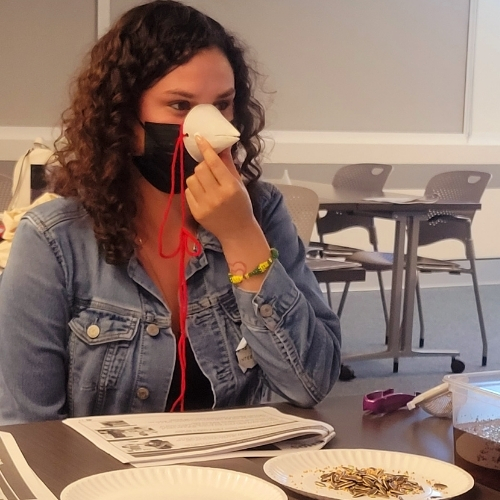 Nine educators from five underserved early learning centers from across South Florida were able to join us for an all-day workshop that was equal parts inquiry-based science education and messy fun. We reviewed five lessons from the ECHOS curriculum, developed right here at Frost Science in 2008. The lessons invite students to learn basic science concepts and gain a fundamental understanding of the nature of science through engaging activities. Today, educators were learning how to teach this innovative curriculum before applying it in their classes later this school year. Frost Science has provided each of these teachers with both the curriculum and the learning kits to bring the lessons to life for their students.


ECHOS was developed after education researchers at Frost Science noticed that preschool teachers were eager, but hesitant, to teach science. Alejandra Carro, Frost Science's Early Childhood Program Coordinator, experienced this when she was in the classroom. "I learned how to scaffold concepts and manage classrooms, but for science, I was relying on what I learned in high school." ECHOS helps build confidence among preschool teachers while also engaging parents and other caregivers in their child's learning through a circular model that emphasizes observation and experimentation. Carro led the professional development session, explaining "I love helping teachers learn the ECHOS curriculum because it makes it easy for them to apply their existing skills to science education."


Researchers have thoroughly studied the impact of ECHOS, resulting in funding from the Department of Education and several articles in peer-reviewed journals. The effectiveness – and ease – of the curriculum has helped ECHOS spread to over fifteen states and six countries. Our educators today certainly agreed. "The kids will like this. It's interesting for them and so easy for us."


Support for training local South Florida preschool teachers comes from PNC Foundation's Grow Up Great grant program. This 17-year initiative has invested 500 million dollars nationwide to close the achievement gap and give preschool students, educators and communities access to evidence-based curriculum. Kimberly Reckley, SVP and Client and Community Relations Director of PNC Bank for Southeast Florida, was able to join the professional development session, explaining "approximately 85% of the child's brain is developed by 18 months, so it is crucial that we provide communities with the talented teachers and engaging materials to help our earliest learners find success." PNC has supported implementing ECHOS programming in several high-need communities around the country, and we are thrilled that their support allows us to share curriculum and kits with preschools in our local community.


Frost Science is committed to engaging all ages in science in the South Florida community and beyond and we are excited to see the learning outcomes from these local teachers as they use ECHOS in their classrooms this fall. Preschool science education might seem a little bird-brained at first, but it is crucial for fostering later academic success and a love of everything science.


If you are interested in learning more about the ECHOS curriculum, and to view sample lessons, please click here.