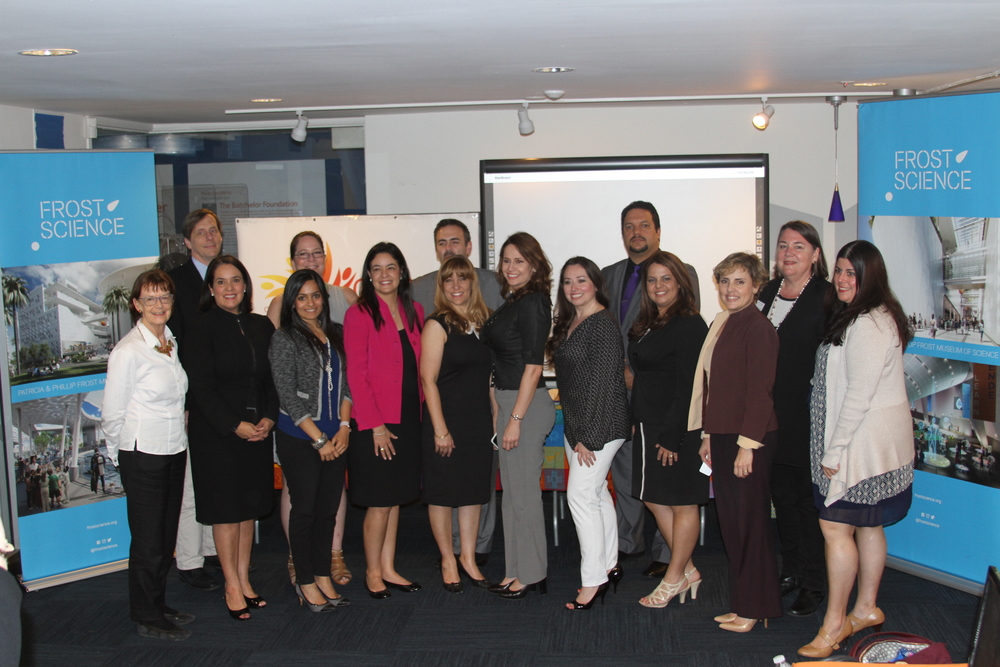 At the Phillip and Patricia Frost Museum of Science, we have redefined the role museums play in strengthening science learning. We have numerous educational programs that occur beyond the walls of our museum and that have a positive ripple effect across the U.S.
On February 25, the White House honored Frost Science, as well as other local educational initiatives, as we hosted a "cafecito" reception with special guests Maria Pastrana Lujan, Senior Advisor for the White House Initiative on Educational Excellence for Hispanics, and Ginette Magaña, Associate Director of the White House Office of Public Engagement.
The event, which recognized local leaders for their commitment to expanding educational opportunities for Hispanic students, included representatives from Ana G. Mendez University, ASPIRA of Florida, Florida International University, Frost Science, Miami-Dade College, and Miami-Dade County Public Schools.
September 2015 marked the 25th anniversary of the White House Initiative on Educational Excellence for Hispanics. To commemorate this historic occasion, the Initiative announced over 230 Bright Spots in Hispanic Education and 150 Commitments to Action across the country. Frost Science's Children Investigating Science with Parents and Afterschool (CHISPA!)  project, a national collaboration between Frost Science, the National Council of La Raza (NCLR), the ASPIRA Association, along with ten other science museums, was selected as a Bright Spot. Funded by the National Science Foundation, CHISPA aims to build stronger communities and increase the engagement of Hispanic children and their families with science by implementing some of the programming that we at Frost Science have developed. Our 32-lesson After School Program Exploring (APEX) science curriculum for children in grades K-5, developed and tested by the museum, is a central component of CHISPA.
Thank you to our distinguished visitors from the White House along with all the South Florida honorees for joining us for this special event.