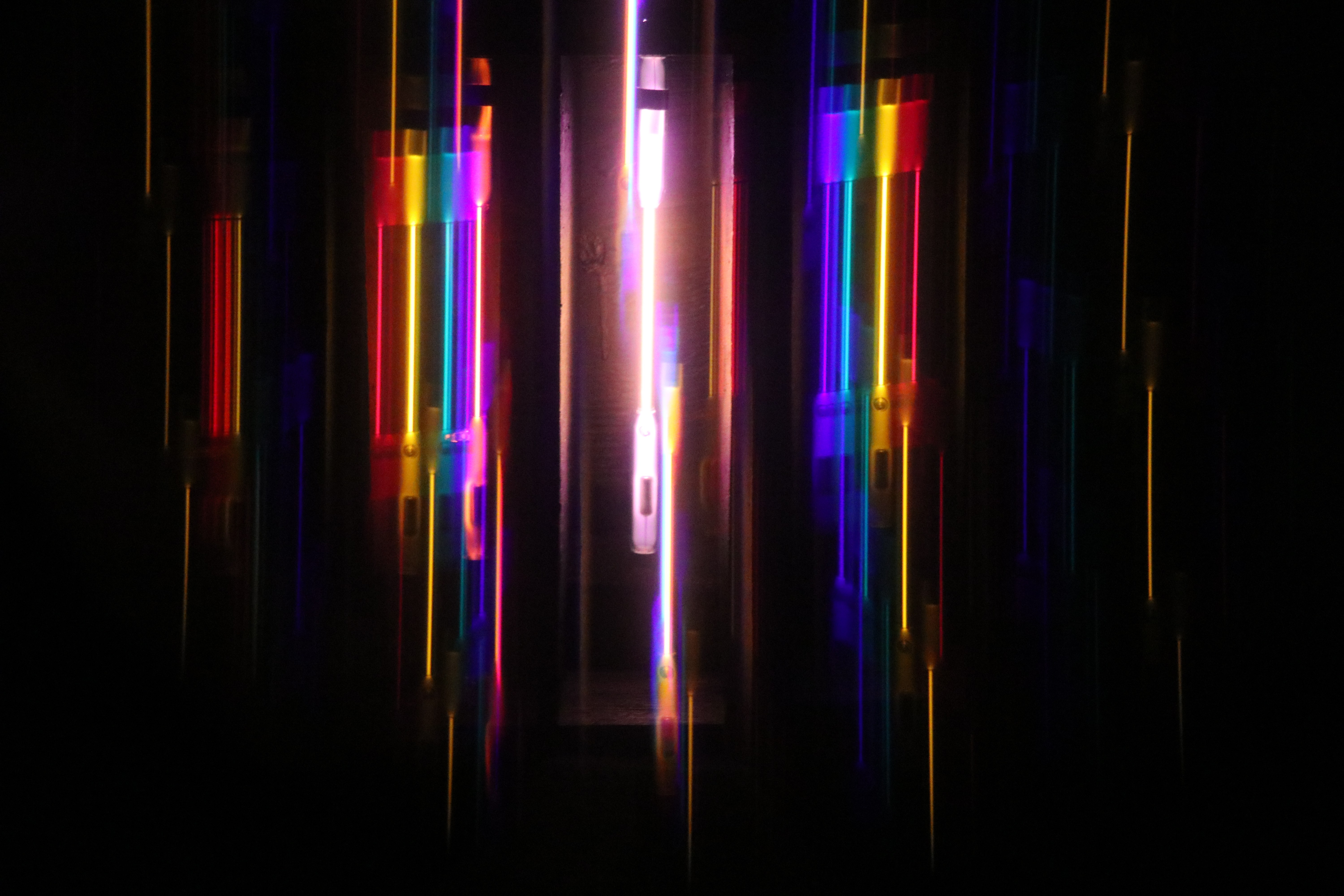 While science fiction imagines wildly creative ways to explore the outer reaches of space, there is unique but entirely accessible technology available right now that provides the same opportunity: YouthAstroNet.
A Constellation of Community Partners
In early March, Frost Science partnered with the Harvard-Smithsonian Center for Astrophysics and presented the first YouthAstroNet workshop, which provided children with new tools to better understand the celestial objects in our universe. The museum also invited longtime community partner Miami-Dade County Public Schools (MDCPS) to join the project. They then directed us to their 5,000 Role Models of Excellence Project—a group that works with at-risk male youth to encourage positive futures through education. We had a subset of middle school mentees from Jose de Diego Middle School in County District 3 join us from that program.
An Out-of-this-World Experience
From libraries and schools to museums like Frost Science, all who participate in the project can tailor it specifically to their home organization. We decided that our version of the workshop would use the museum as a launching point to explore astronomy-focused themes.
We started our day with a thorough exploration of a guest favorite: "Feathers to the Stars." There, our workshop participants explored interactive exhibits which reveal the story of flight—from dinosaurs to jet engine creation and ultimately, space exploration. This provided the perfect foundation to ask, "how else can we explore the universe?" To answer this question, we ventured to the museum's rooftop.
On the solar terrace, we introduced our workshop participants to a high-powered telescope. During the lesson, they were able to experience how this important piece of technology functions as well as how to safely use it (for example, in the daytime, we use solar filters). Then, back in our Knight Learning Center, workshop participants discovered the wonders of spectroscopy by exciting seemingly invisible gases with high-powered electrical charges. The outcome? Unique color fingerprints that can help us determine what elements make up stars millions of lightyears away from us!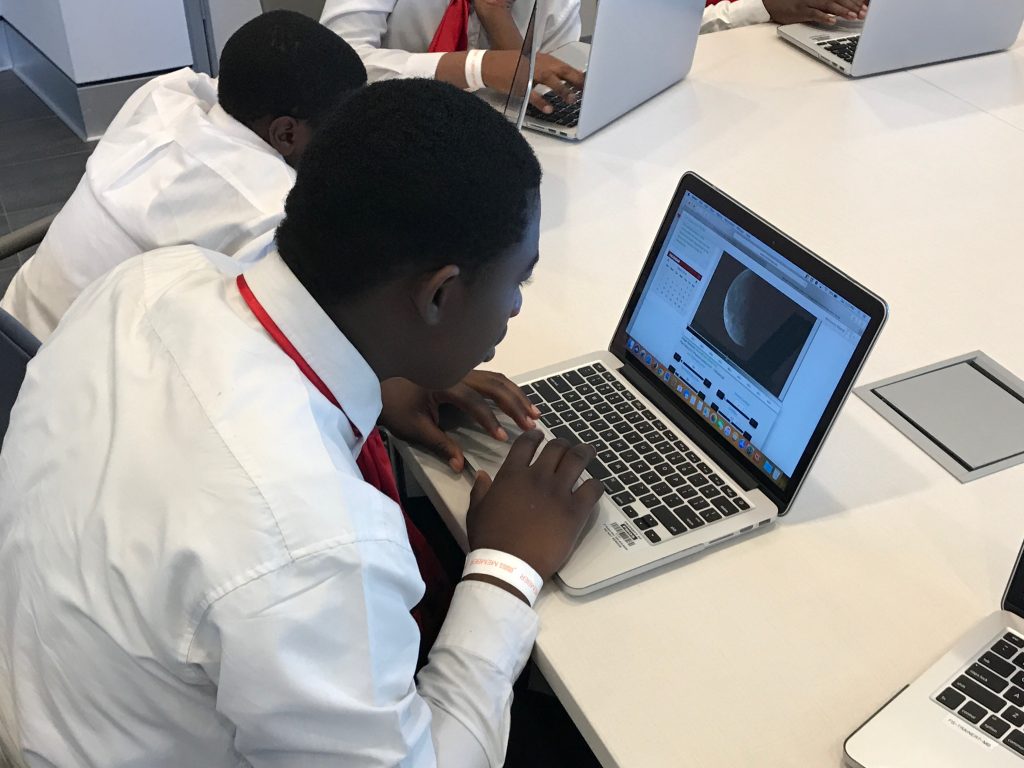 After laying down the foundation of space science, we moved into our pop-up computer lab. Each workshop participant was assigned a personal laptop computer that connected them to the YouthAstroNet portal. A longstanding project by the Harvard-Smithsonian Center for Astrophysics, this online service invites students to access remote robotic telescopes, request images and then enhance them, revealing how digital manipulation can unveil new attributes of celestial objects we may not see with our naked eye.
Of the many pertinent ways the YouthAstroNet portal is special, my personal favorite is that it encourages children to play an active role in data collection and current research, making them, in effect, active 21st century citizen scientists. However, their celestial journey didn't end at Frost Science—the following week, they had classroom lessons which allowed them to review themes presented in the workshop.
Paying it Forward
These types of community programs encourage people from Miami-Dade County and beyond to make a difference (and be an active participant!) in the world around us. Science is for everyone, and it's our goal to make sure that people have the tools to cultivate their own STEM-based experiences after they leave our museum.
Stay tuned for more interactive opportunities as we head into spring!
For more information on YouthAstroNet, click here.