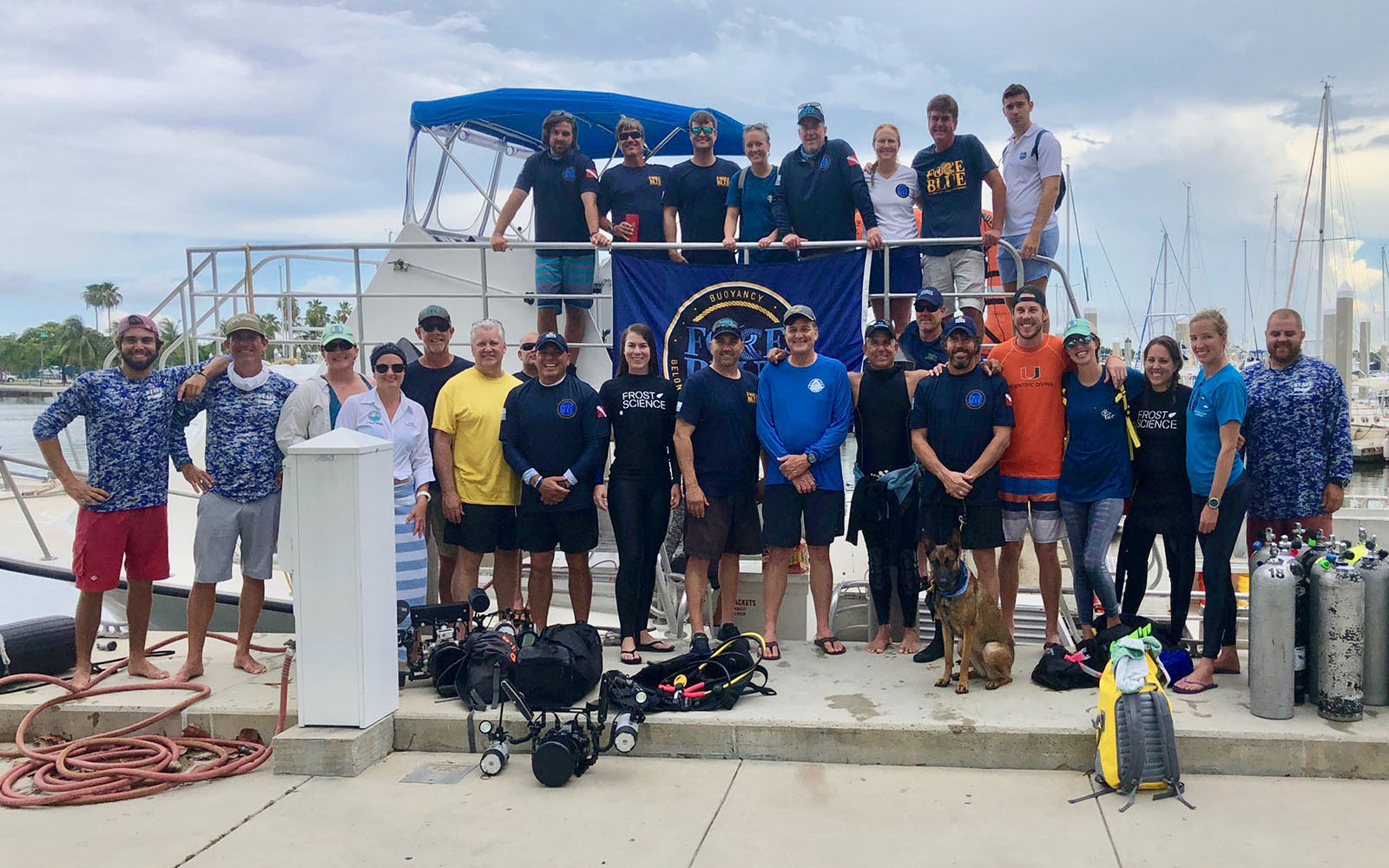 Coral reefs are some of the most diverse ecosystems in the world. They support 25 percent of all marine species on the planet and play an important role in protecting our city from full-force waves. But between warming seas, dangerous run-off pollution and disease, South Florida's coral reefs are under attack. Nearly 50 percent of the local coral ecosystem has died off, with countless other organisms at risk of facing a similar fate.  Not only could their extinction cause billions of dollars in infrastructure damage to South Florida, it's estimated that close to 71,000 workers interacting with South Florida's coral reefs could lose their jobs, and nearly $10 billion in annual income could also be lost.
A new initiative launched at the Phillip and Patricia Frost Museum of Science in June, carried out with the help of various local stakeholders, is hoping to mitigate this coral disaster – and while our efforts are just getting started, we're already making some significant progress toward repairing and restoring some of our most precious natural resources.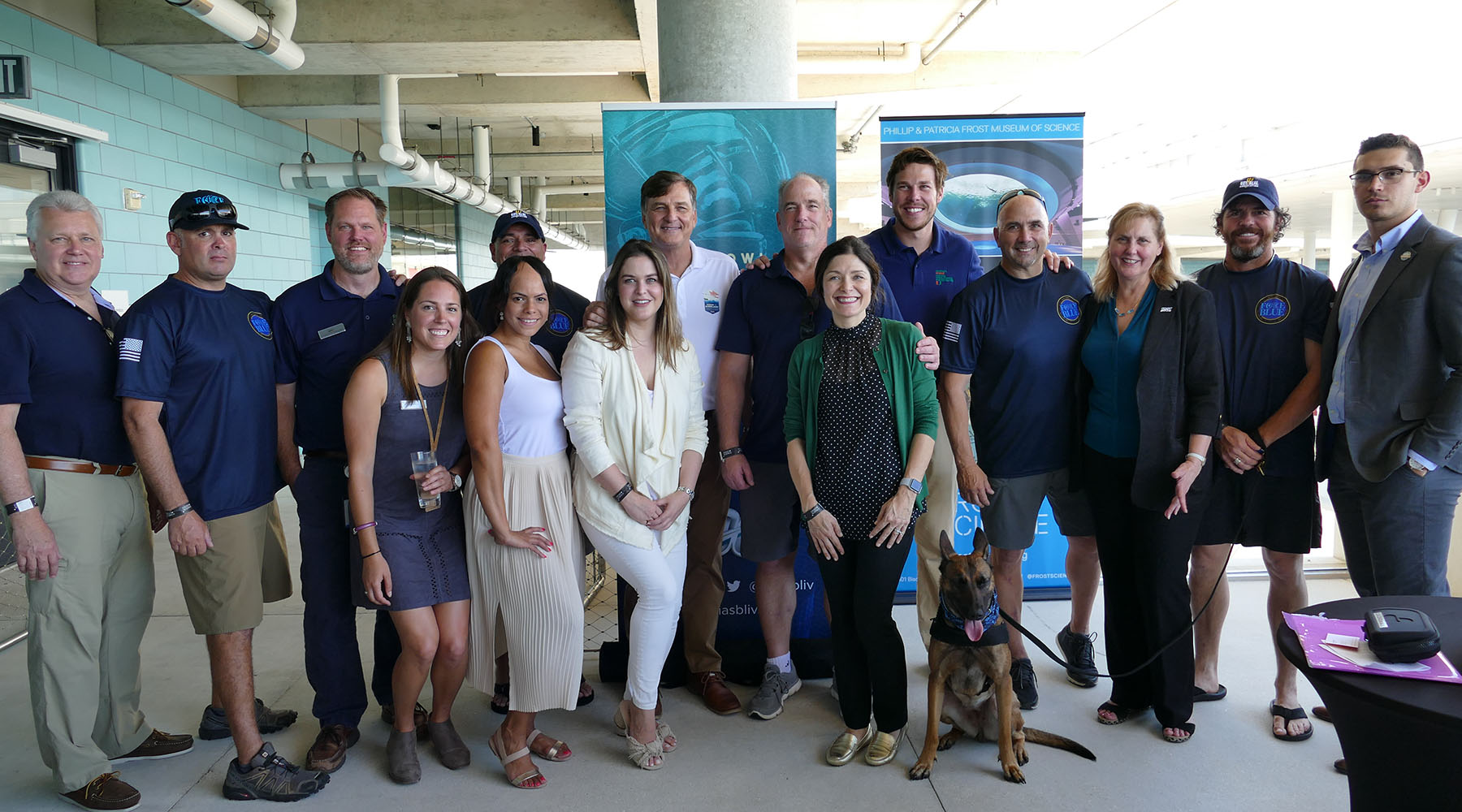 As part of the Miami Super Bowl Host Committee's Ocean to Everglades (O2E) environmental initiative, Frost Science joined forces with NFL Green, the University of Miami Rosenstiel School of Marine and Atmospheric Science's Rescue a Reef program and FORCE BLUE to replant 100 staghorn corals in waters adjacent to Rainbow Reef, a colorful, expansive coral reef located just off Key Biscayne. The coral restoration project commemorates the NFL's 100th season and the league's sustainability mission to leave a lasting legacy in Miami, which will host Super Bowl LIV on February 2, 2020.
FORCE BLUE, a non-profit organization providing mission-based opportunities for retired combat divers from all military branches as the perfect opportunity to re-engage highly skilled servicemen. With additional support from NFL sponsor Verizon Wireless and the Florida Department of Environmental Protection, alongside O2E initiative partner ABSOLUT VODKA®, a group from Frost Science, FORCE BLUE and UM joined the effort, collected the fragments of staghorn coral specimens growing at Rescue a Reef's underwater coral nurseries and re-planted them near Rainbow Reef. These activities will hopefully encourage the growth of new coral reefs, while additionally giving Frost Science and our partners at Rescue a Reef actionable data from which to measure the success of the program.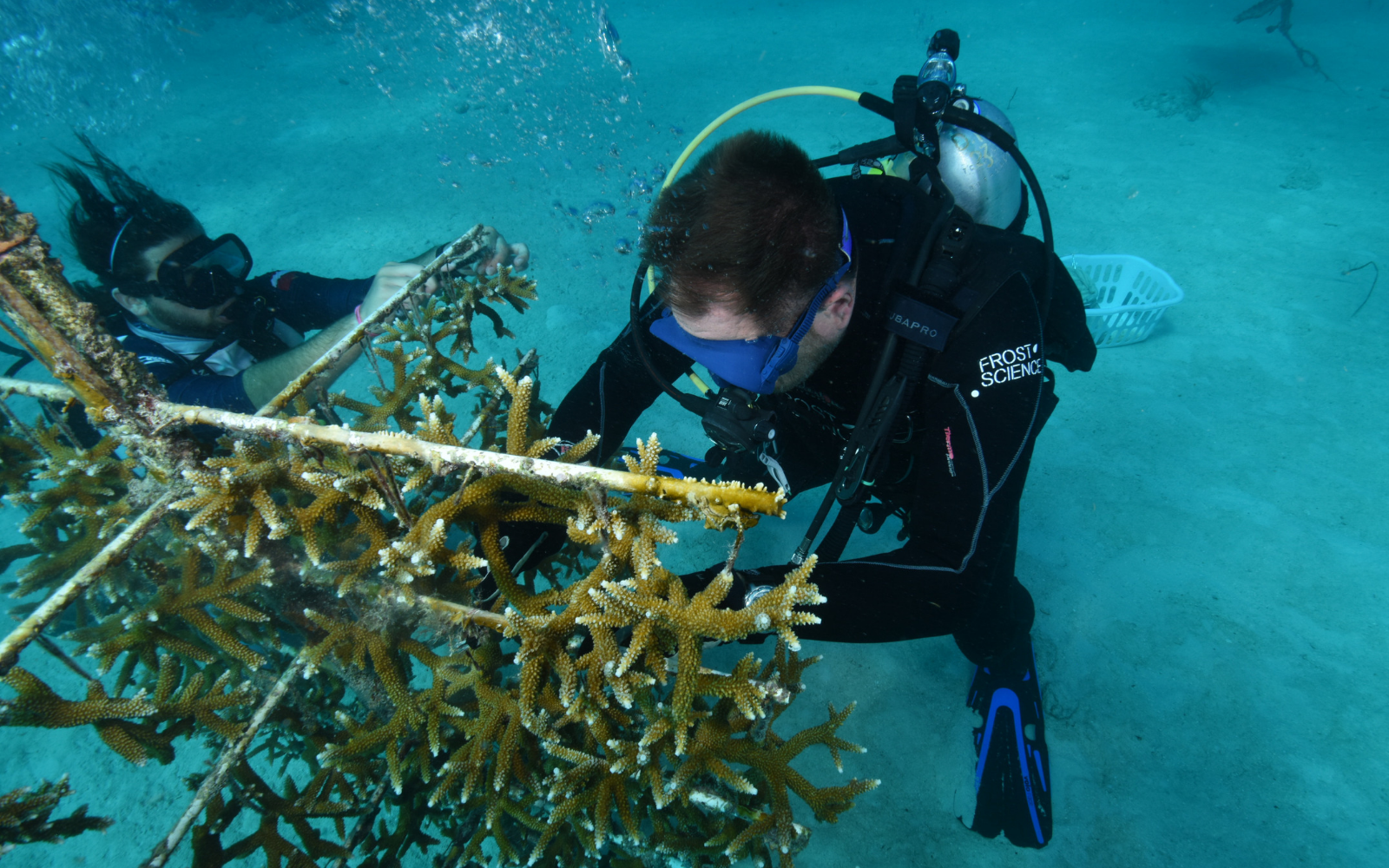 The mission was a huge success, receiving widespread media coverage and kicking off what we hope will be fruitful growth within our delicate coral reef ecosystems. Reviving Rainbow Reef will not only help biodiversity in the area and protect Miami's shoreline, but will also provide a location for divers and snorkelers to enjoy. The effort is part of the museum's commitment to environmental conservation and the restoration of coral reefs across South Florida.
Back at the Frost Science headquarters, Dr. Rivah Winter, a Curator of Aquarium Content & Marine Science at Frost Science and an in-house Inventor in Residence, is at work in our coral research laboratory at the Inventors in Residence Lab, conducting experiments to increase the efficiency of existing reef restoration efforts by improving the thermal tolerance of nursery-grown corals.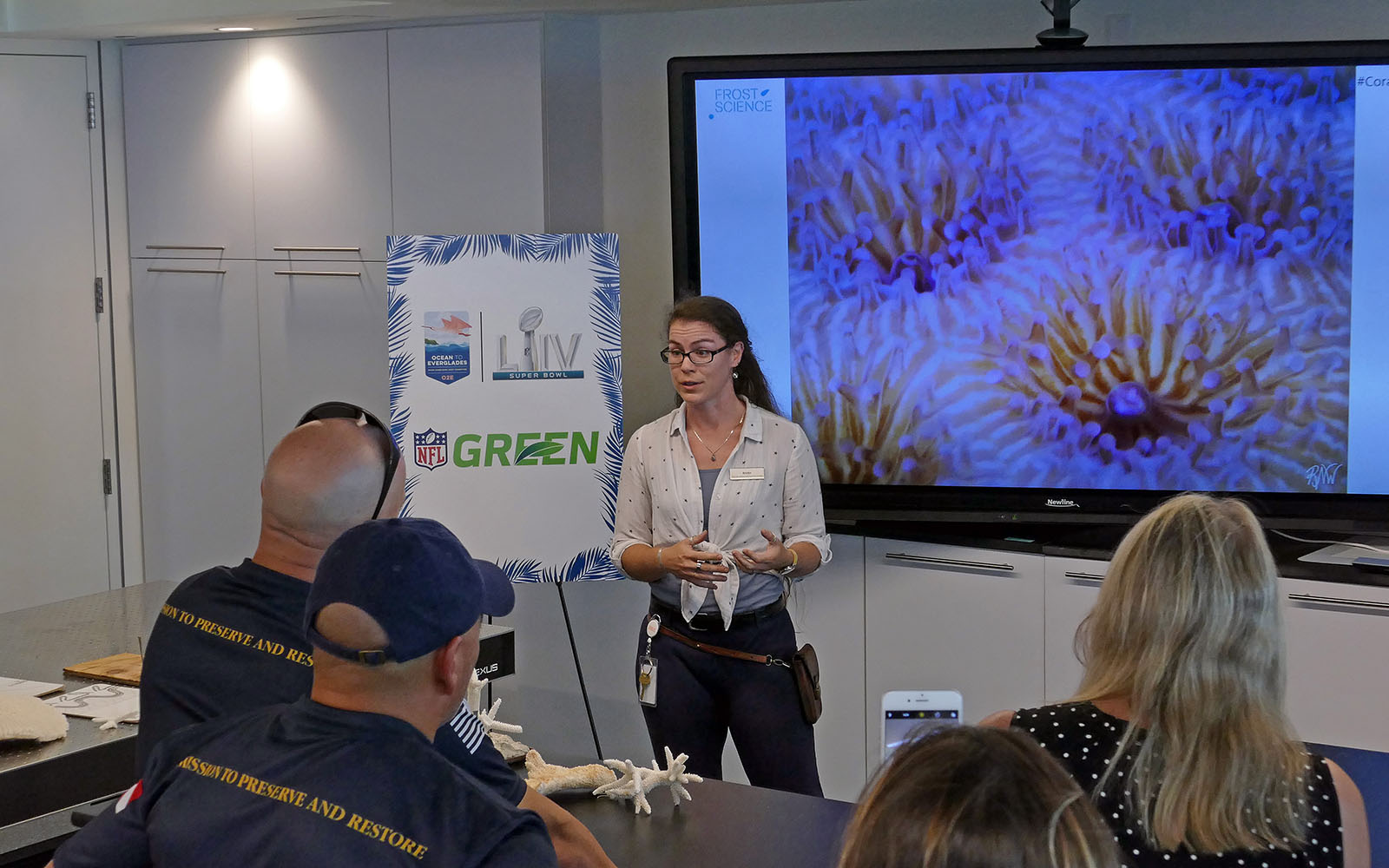 If you're interested in learning more about our conservation and habitat restoration efforts, all you have to do is ask! Simply reach out to muve@frostscience.org to learn how you can get involved.