Unleash the power of science through weeklong camps at Frost Science, exploring astronomy, health, marine biology, archaeology, and technology. Children ages 5-11 will dive into marine science, learn about distant exoplanets, travel back in time to ancient Earth, and get hands-on with cutting-edge technology that helps us "pro-tech-t" the planet during a summer you will never forget!
Frost Science members receive a discount on Summer Camp registration. Become a Member today and contact us to learn more!
Summer Camp 2023 Dates: June 12 – August 11
Camp Hours: 9:00 a.m. – 3:30 p.m., with pick up from 3:30 p.m. – 5:30 p.m.

Cost: $529 (includes lunch, two snacks, after care until 5:30 p.m., and two t-shirts). Individual PLUS and Dual PLUS members receive a $15.00 discount. Family-level members and above receive a $50.00 discount.*


Lunch is included in the cost of camp. Please see our menus here.

Two (2) purple branded camp t-shirts are included with camp registration per week. All campers are required to wear the camp t-shirt while attending camp. Additional t-shirts may be purchased for $10 each.

Two (2) snacks per day are included with registration.
*Members must be logged in to their online membership account to receive discounted rate.
Children must be 5 years of age by the first day of camp in order to attend.
Adjusted Pricing for 4-day Camp the weeks of Week 2: June 20– 23 and Week 4: July 3 & 5-7
4-day week cost: $429 (includes 2 shirts, lunch and after care)

Kid Check is Here!
Kid Check is a childcare platform that will allow us to safely and efficiently check-in and check-out your camper. To do this, we need ALL parents to make a KidCheck account. It is important you create your free account by the first day of camp.
Step 1: Setting up a free KidCheck Account: Go to go.kidcheck.com and select "Create Your KidCheck Account". Optional: To watch a video explaining each step click here.
Step 2: Registering for Summer Camp: After creating your account and adding your children, click on the link provided on the page of the week of camp you are registering for to register your children in KidCheck for that week of Summer Camp.
Frequently Asked Questions can be found here.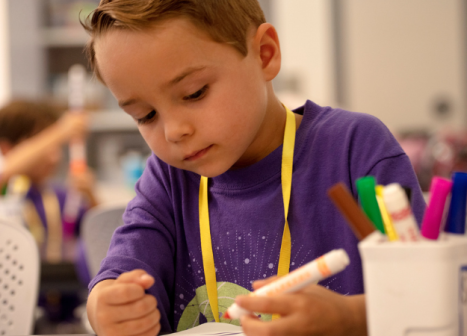 We are committed to providing the best summer science experience for your camper.