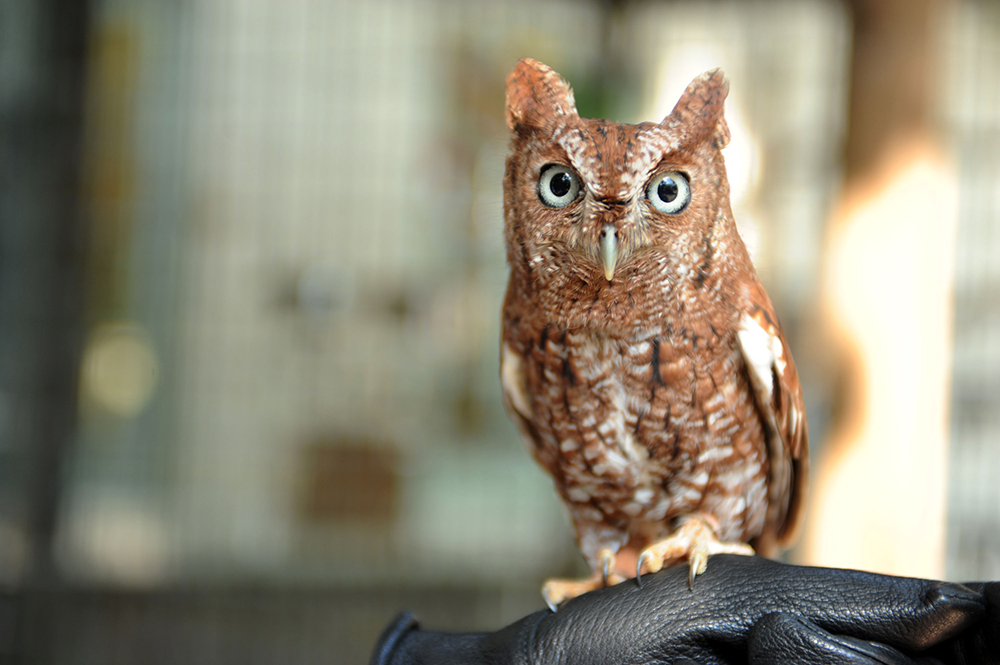 Take a quick sweep through Miami's neighborhoods and one thing becomes pretty clear—we take a lot of pride in our lawns. Our beautiful landscaped properties not only attract an admiring onlooker or two, but they also call to a wide array of wildlife. Often, the wild critters are what we love most about our backyards. But if you'd like to continue hearing the hoot of an owl or watching a family of squirrels playing a game of chase around a tree, it's important to understand how that landscaping impacts the places they've made their home.
Spring is coming
Spring is right around the corner and with it comes… babies! Right now, parents are finding their perfect mate and building nests in which to raise their families. Many animals—like squirrels, owls and various song birds—build their homes in the cavities or on the branches of trees. Even dead, leafless trees can provide suitable homes for animals of all shapes and sizes. Landscaping our properties during this vital time can be harmful to these animals and often lead to unnecessary injuries or deaths. Although landscapers don't intentionally cause injury to wildlife, their lack of awareness can often spell trouble for these animals and their families. As biologists in a wildlife hospital, we at the Batchelor Bird of Prey Rehabilitation Center see a large number of cases this time of year in which animals have been cut out of trees. In these instances, the animals are often left homeless, orphaned, injured, or in the most serious cases, dead.
Here's what you can do
The good news? You can help prevent it. Simply be aware of the animals in your backyard. If you landscape your own yard or hire a company, take the time to survey the area and know the places these animals live. Communicate with your landscaper and let them know the areas they should avoid when trimming trees and hedges. If possible, it's best to postpone tree trimming until late summer, or even better, fall. If you have a tree that absolutely needs maintenance, but a creature has already made itself at home, call a local wildlife hospital or wildlife commission and get tips for relocating nests.
If you are in the Miami area and have an injured bird, drop it off at our clinic on South Miami Avenue between 8:00 a.m. and 5:00 p.m. any day of the week. We do not accept mammals, but we can give you the necessary information to get the animal the care and help it needs. If you have a tree trimming or re-nesting question, call us on our clinic phone at 305-484-9575 or our emergency cell phone at 305-322-8887.