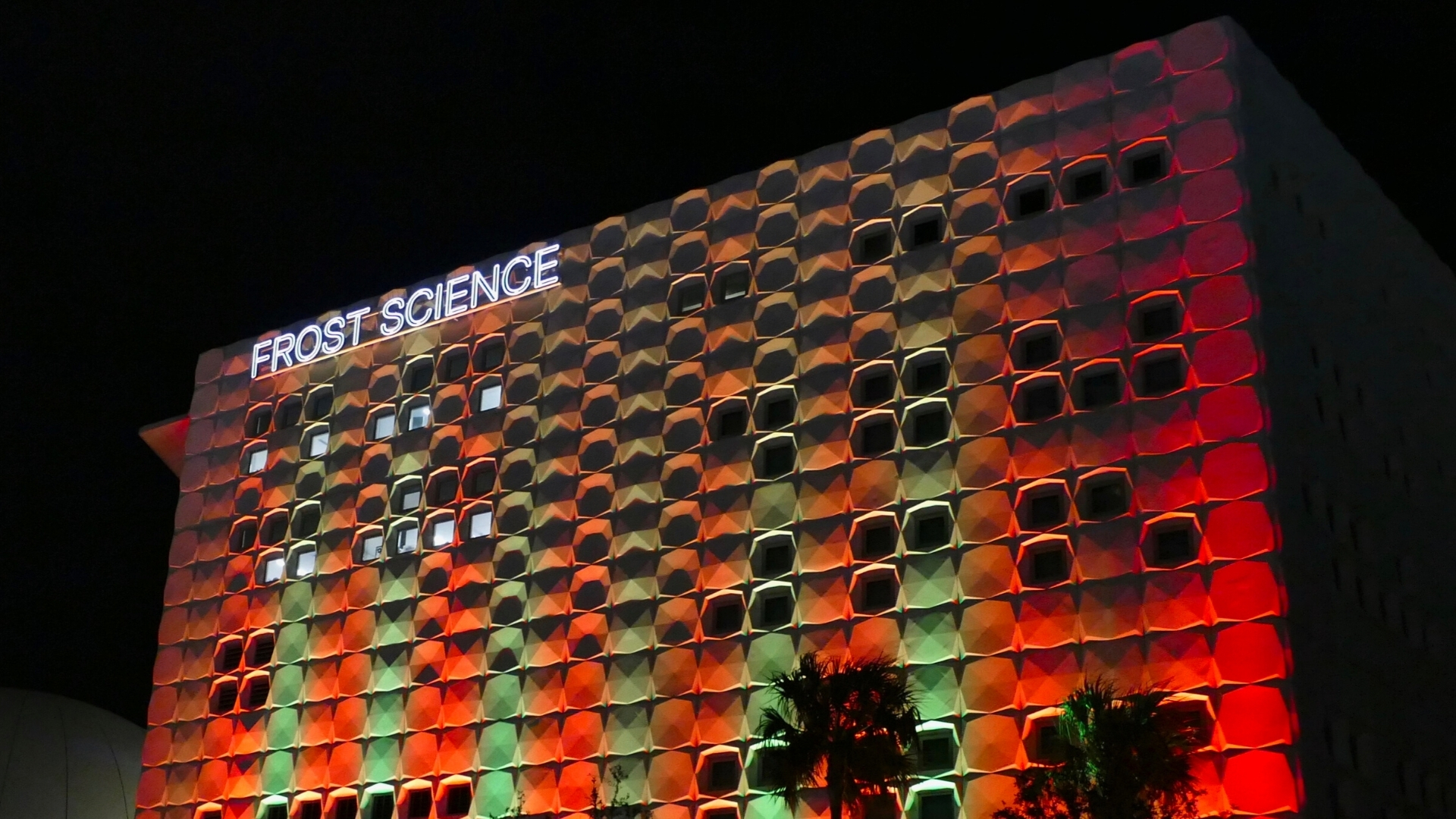 Frost Science is open 365 days a year—including Christmas Eve, Christmas Day and New Year's Day. Explore the wonders of science in a safe and welcoming environment with family and friends this holiday season. As a scientific institution committed to serving both South Florida and the greater community at large, Frost Science remains dedicated to providing a welcoming, engaging and—most importantly—safe space for its guests, staff and animals.
Monday, Dec. 21 – Friday, Dec. 25 I 10 a.m. – 5 p.m.
Saturday, Dec. 26 – Wednesday, Dec. 30 I 10 a.m. – 7 p.m.
Thursday, Dec. 31 I 10 a.m. – 5 p.m.
Friday, Jan. 1 – Sunday, Jan. 3 I 10 a.m. – 7 p.m.
Here's wishing you a safe and happy holiday season, from our Frost Science family to yours!