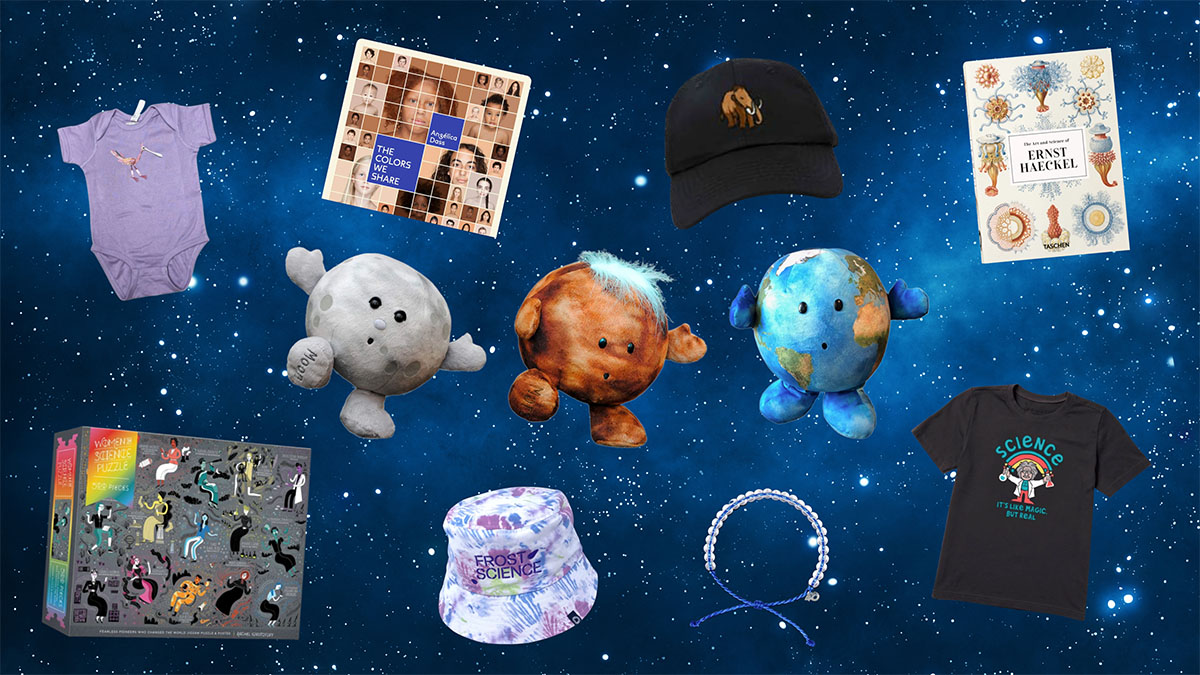 Looking forward to the holidays but want to make sure your gifts are good for the environment? You're not alone. Environmentally friendly shopping is a growing priority, with even the youngest generation prioritizing sustainability in their shopping. Since it doesn't take much for businesses to use green colors and leaf motifs on their packaging, it can be a struggle to figure out which products are actually environmentally-friendly and which are just corporate greenwashing. Thankfully, we at Frost Science have done the research and want to share five tips to make your holiday shopping eco-friendly and sustainable. We're also highlighting green products at our new online Science Store, where you can share the joys of hands-on science with your loved ones! You can also visit the Science Store at Frost Science in person, open daily at 11:00 a.m. until closing.
Frost Science is proud to support local artists and environmental initiatives that help extend eco-friendly learning beyond the walls of our museum. This holiday season, join us in making your shopping good for the planet! Get your shopping on now with the Science Store.
The Science Store is proudly owned and operated by the Phillip and Patricia Frost Museum of Science in Downtown Miami. Your purchase helps support our nonprofit mission to inspire people to enjoy science and understand its power to positively impact our world.