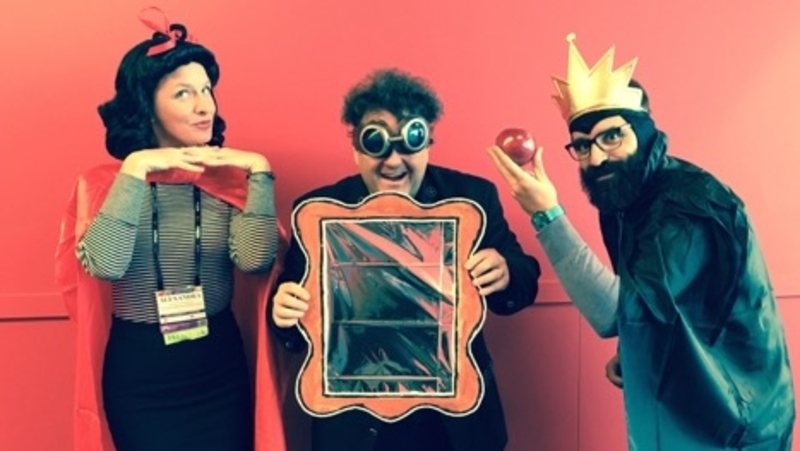 By Jorge Perez-Gallego, Curator of Astronomy and Exhibition Developer
The Frost Science team shares their expertise at one of the world's biggest science center conferences.
Every year, professionals who run and program science institutions all over the world gather at the Association of Science-Technology Centers Conference. This year's conference, held October 17 to 20, was hosted by the Montreal Science Centre in Montreal, and attracted nearly 2,000 individuals.
The Phillip and Patricia Frost Museum of Science sent a great team that included President and CEO Gillian Thomas, CSO Dr. Eldredge Bermingham, Vice President of Content Development and Programs Jennifer Santer; new museum team members Alexandra Kuechenberg, Fernando Bretos and myself; and education team members Cheryl Juarez and Isabel Leeder. We put on a number of presentations at the conference, hoping to spread the knowledge we've gained via the strength of our programs here.
The conference kicked off in style, with much needed hot chocolates (it actually snowed up there!!!) and a video feed of astronaut Scott Kelly welcoming all participants from the International Space Station. In addition, Dr. Annick Desjardins talked about treating cancer with polio, and the challenges of communicating the complexities of science effectively.
The Frost Science team led and participated in sessions about many different topics. Jennifer Santer and Gillian Thomas led a session about museum accessibility, exploring the role that museums can play in modeling accessible design principles to ensure that our buildings, exhibits, and programs not only accessible but inviting and enriching to everyone.
They also took part in a presentation about science centers in Africa, a continent that is emerging as a fresh frontier for science education. Finally, Jennifer Santer presented in a session about future cities, and the roles that science centers and museums might play in making those places more livable.
Alexandra Kuechenberg and I dressed up as Snow White and the Evil Queen and led a session about how the success of a science center is partially rooted in how well it reflects the community around it. Cheryl Juarez and Isabel Leeder led a session about our CHISPA project, a national collaboration engaging Hispanic children and their families with science and local science resources. Finally, Fernando Bretos presented a poster about our M.U.V.E. (Museum Volunteers for the Environment) project and citizen science.
The conference was certainly a success for our team, and we were able to cultivate both new and old connections that will prove invaluable as we finalize the development of our exhibitions, planetarium, innovation center, and aquarium. Stay tuned!
We cannot wait for next year's conference, just up the road in Tampa, hosted by our colleagues at the Museum of Science & Industry, where we will be able to unveil to everyone the wonders of our new museum.