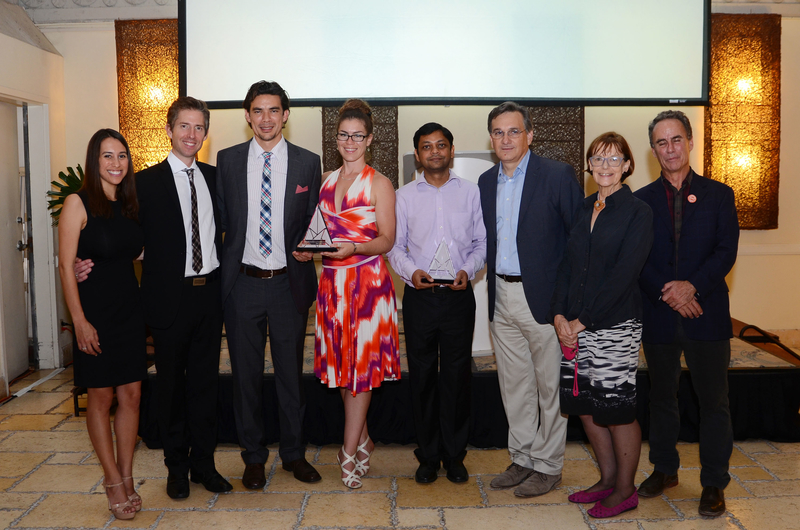 CappSci and the Phillip and Patricia Frost Museum of Science (Frost Science) announced today that Prof. Andrew Baker, Dr. Rivah Winters and Dr. Prasoon Diwakar have been selected as the winners of the 2016 CappSci Inventors™ Coral Prize and Carcinogen Prize. CappSci Inventors™ is a $1 million grant to be distributed over five years to 10 inventors, offering fresh approaches to solving major global problems.
The $1 million prize program was made possible by CappSci's CEO, Dr. Ted Caplow, and his wife, Pascale van Kipnis Caplow. The Caplows have previously donated $1 million to the Innovation Labs at the new Frost Science, opening in downtown Miami's Museum Park in summer 2016.
Prof. Andrew Baker and Dr. Rivah Winter of the University of Miami won the prize for "best technology to restore coral reefs" for Stress Hardening Corals, which primes corals with heat-tolerant symbionts to increase stress resistance and make reef restoration more effective as ocean temperatures rise. 
The judging committee included Dr. Reia Guppy, assistant professor at the University of Trinidad and Tobago (Marine Sciences and Environmental Studies Department); Dr. Carrie Manfrino, founder of the Coral Reef Conservancy; and Ken Nedimyer, founder of the Coral Restoration Foundation.
Dr. Prasoon Diwakar of Indiana's Purdue University received "best invention to help detect carcinogens in the environment" for proposed Laser-induced Breakdown Spectroscopy Detector, a portable instrument for real-time detection of carcinogens in airborne material as well as solid or liquid samples.
The judging committee included Dr. Norma Kenyon, University of Miami's vice provost for innovation; Dr. Svetlana Shtrom, director of technology commercialization at the University of Central Florida; and Dr. Jon Yoo, assistant professor in the Department of Mechanical and Aerospace Engineering at the University of Buffalo. 
The first-of-its-kind in the nation, CappSci Inventors™ provides winners with a $100,000 grant to support a 12-month residency at Miami's new Frost Science to build-out and test their early stage technology. Inventors will engage the public within an open laboratory housed in the Innovation Labs at Frost Science, launching summer 2016. Museum visitors can observe the inventors in action, stay updated on the project's progress through interactive daily logs, and share ideas and suggestions with inventors and a team of apprentices. Accompanying exhibits will explain the underlying science and current state-of-the-art in coral restoration and carcinogen detection. Winners will also receive mentorship and guidance from CappSci, Frost Science, and other experts.
"We believe CappSci Inventors™ will create value here in Miami around good ideas that have the potential for global impact," said Ted Caplow, CEO of CappSci. "This program seeks to mobilize the energy of the crowd to accelerate the development of ground-breaking technology within a structured and scientific framework, filling a critical channel in Miami's growing innovation pipeline."
The inaugural winners, Prof. Andrew Baker, Dr. Rivah Winters and Dr. Prasoon Diwakar, were chosen from dozens of global entries and were among six finalists who participated in a rigorous and robust onsite evaluation process, which included input from Miami Dade County Public Schools students, the local innovation and start-up community, and an expert judging committee. Winners were selected based on their invention's technical potential and suitability for public participation in a museum setting.
"We are very excited to partner with CappSci to welcome such a committed group of innovators with in-depth expertise into our Innovation Labs at Frost Science," said Gillian Thomas, President and CEO of Frost Science. "The visitor interface is a critical component of the program and showcases the capacity of the Innovation Labs to engage the entire community in addressing 21st century challenges."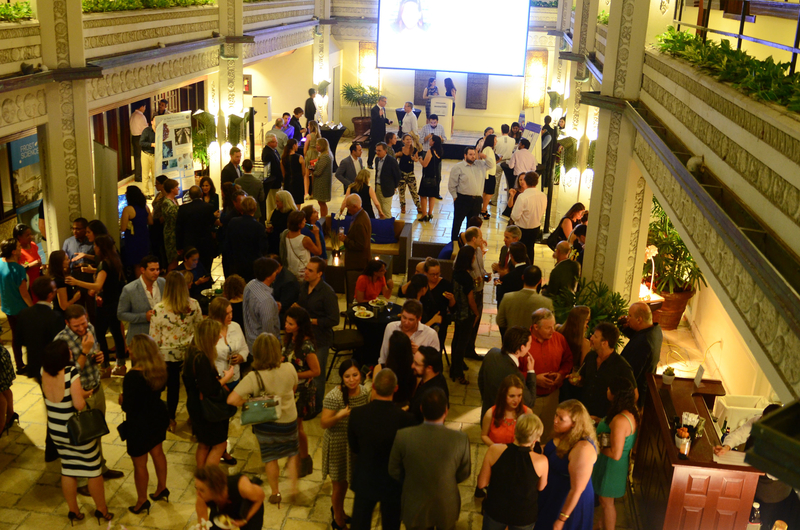 This unique partnership between CappSci and Frost Science will expand and enhance the visitor experience at the museum, while serving as a platform to display the inventors and their work to potential investors and collaborators. For more information on CappSci Inventors™, please click here.