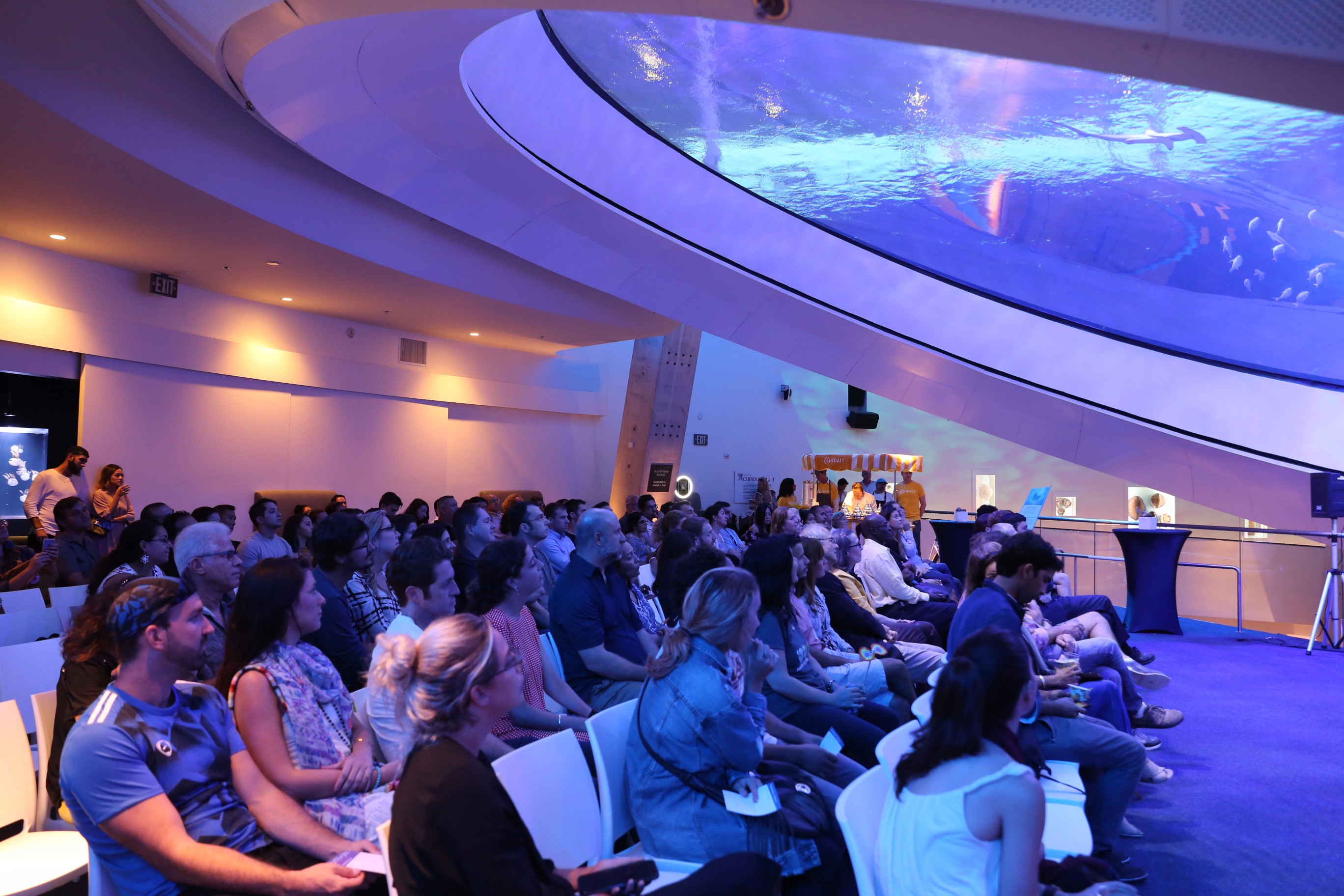 In the days after Irma, Frost Science launched efforts to help our Caribbean neighbors impacted by the storm's path. On behalf of Activados por Puerto Rico/Puerto Rico Rises, we launched a hurricane relief drive, serving as a drop-off point for much-needed supplies.
And our community didn't disappoint—together, we collected well over 3,000 pounds of items, including canned meals, water, diapers and personal hygiene products that Activados por Puerto Rico will distribute to areas with the greatest need.
This organization has sent over one million pounds of supplies to Puerto Rico since September 21, in addition to over 600,000 pounds of medical supplies via private chartered jets. In partnership with the National Guard on the ground in Puerto Rico, the Hecny Group has handled all logistics and consolidation of items via ocean and air.
While Irma put a pause on our programming last month, we worked to quickly open our doors to the community with after-hours events like Laser Fridays and LATE. Here's the scoop:
LATE@Frost Science: SEEING 004 – Optics
Over 400 guests came to explore "Optics," the latest installation of our LATE after-hours series exploring the SEEING: WHAT ARE YOU LOOKING AT? exhibition. On September 27, guests savored complimentary cocktails and PopChips as they took a deeper look at optical illusions and how these sleight-of-the-eye images can deceive the brain.
Dr. Ranya Habash, Bascom Palmer Eye Institute's assistant professor of ophthalmology, Dr. Van Hamme, FIU professor of physics and astronomy, and Leo Casteneda, a YoungArts Alum and artist, delivered creative talks underneath the Gulf Stream Exhibit Oculus, while guests experienced several activations, including "3D Printed Stereographic Projections" by Moonlighter Makerspace, a VR experience with Leo Castaneda and a hands-on "Spinning White Light" workshop courtesy of our neighbors at the Perez Art Museum Miami.
Local chanteuse Anna Palmerola took the stage inside the MeLaβ with her bright and brassy vocals, as guests took home photographic souvenirs of the event from the YP Photo Booth.
SEEING: WHAT ARE YOU LOOKING AT? has been made possible with generous support by Bascom Palmer Eye Institute, part of the University of Miami Health System.
Next month, we're giving you more of what you've been asking for: mini-camps for kids, spooky science for Halloween and double the laser light shows! Make sure to check our calendar of events and save the date.