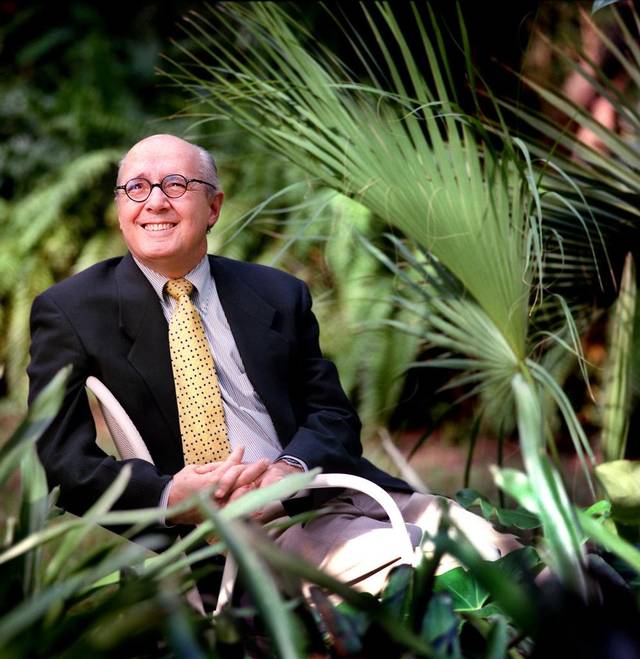 The Frost Science family lost a friend recently with the passing of Antonio "Tony" Quiroga, whose firm Rodriguez & Quiroga is the executive architect for the new Frost Science in downtown Miami's Museum Park. Quiroga, after earning his architectural degree at the University of Havana, fled Cuba for the U.S. in 1961 and would go on to become one of the most influential designers in Miami, contributing works that would shape the community.
As a founding partner of Rodriquez & Quiroga, he helped create important projects around Miami such as the Adrienne Arsht Center for the Performing Arts, the James L. King Federal Justice Building, and the Miami International Airport's main terminal. The firm also designed for institutions of higher learning, including the University of Miami, Florida International University, Miami Dade College and Florida State University, and contributed to historic preservation in Miami, overseeing renovations on the Freedom Tower, Miami Central High School, and the transformation of the former Florida Grand Opera headquarters into the Cuban Museum. Quiroga was also involved in the design of the headquarters for American Bankers Insurance Group in South Miami-Dade, the headquarters for Florida Power & Light in Juno Beach and the Miami-Dade County Central Support Facility.
Quiroga, who retired from active design work in 2003 because of complications due to Parkinson's disease, continued to contribute to the firm. "All who practiced with Tony considered it a privilege," wrote founding co-partner Raúl Rodriguez in an email, also commenting to the Miami Herald that Quiroga's influence and his professionalism are instilled in every one of their key personnel.