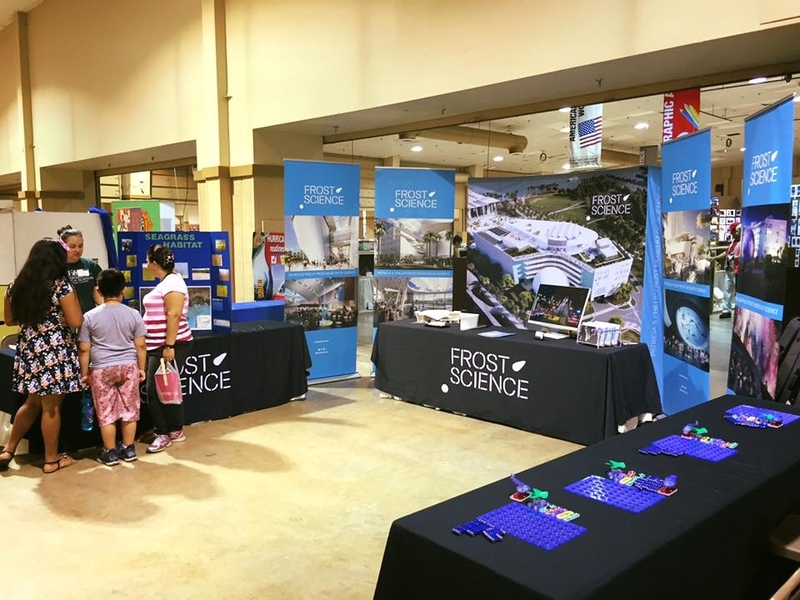 Popcorn, Ferris wheels, cotton candy, and…science?  That's right!  This year, for the first time ever, Frost Science participated in the Miami-Dade County Youth Fair, bringing hands-on STEM-related activities to thousands of South Floridians.
Amidst the fast rides, delicious food, and interactive exhibits, our Community Engagement Team presented guests with behind-the-scenes information about our new museum in downtown Miami, and put on demonstrations of our ever-popular "Power the Future" renewable energy lab. Also joining us were a handful of scientists from our Science Communication Fellows Program, each of whom presented their findings on topics ranging from restoring sea grass habitats to how are bodies process medicines.
Big thanks to Carol Douglass, Director of Competitive Exhibits for hosting us this year.  We look forward to the fun we'll bring next year in 2017!