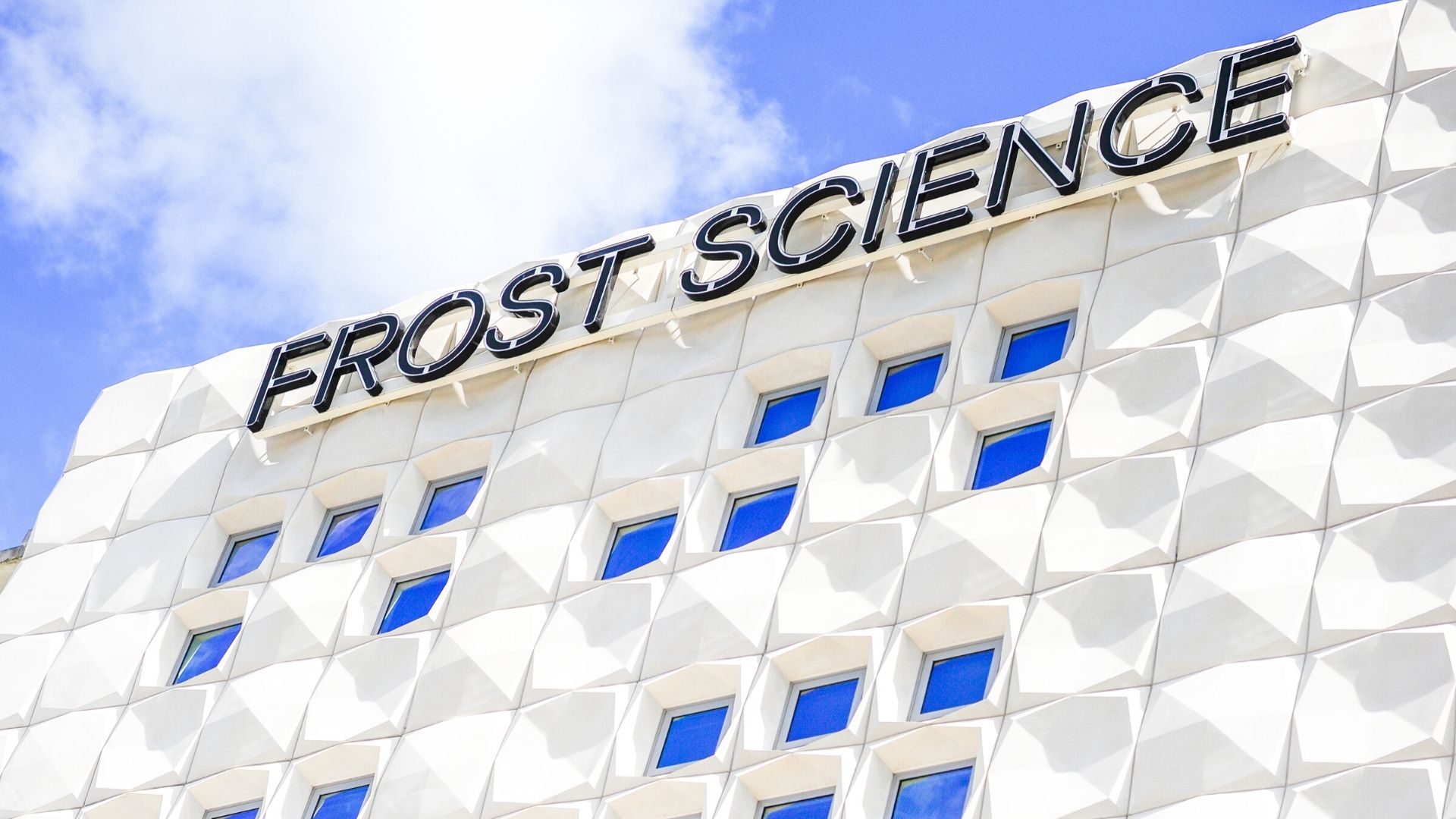 See what all the "buzz" is about! From a deep voyage into space in our Frost Planetarium, to our new resident loggerhead turtle, we recently partnered with WFOR CBS4 Miami to highlight some interesting stories about Frost Science. Check it out below in a special newsworthy Frost Science@Home feature.
Marine Exotic Species Removal
Did you know there have been more than 47 species of non-native fish spotted in marine and brackish waters of Florida? Frost Science partners with USGS (United States Geological Survey) and REEF (Reef Environmental Education Foundation) for the early detection and rapid response of non-native marine fish. Learn more about our efforts in this CBS4 Miami Proud segment.
Miko, Our Loggerhead Sea Turtle
Sea turtles nest and hatch on our South Florida beaches. They are a protected species, but do get injured sometimes, needing rescue and rehabilitation. Meet Miko, our new loggerhead sea turtle, a rescued resident in the Frost Science Aquarium.
A Dazzling Visual Odyssey
Looking for an out-of-this-world adventure? Look no further than the Frost Planetarium. It is an experience like no other.
Sustainability & Harnessing the Power of the Sun
Chief Meteorologist Craig Setzer spoke with Frost Science Knight VP of Education, Dr. Angela Colbert, about The Sun Spot exhibition on the rooftop terrace, educating guests about renewable energy. BONUS: Did you know we offer a self-guided Behind the Build tour? Look for the green leaf icon around the museum to learn more about our design concept and environmentally-friendly best practices.
With the museum closed due to COVID-19, we are losing admission and event revenue that we so heavily rely on. Please consider making a tax-deductible donation to help offset the cost of animal care and virtual programming during this difficult time. All donations, however small, will have an immediate impact.
For questions on different ways to support Frost Science, please contact advancement@frostscience.org