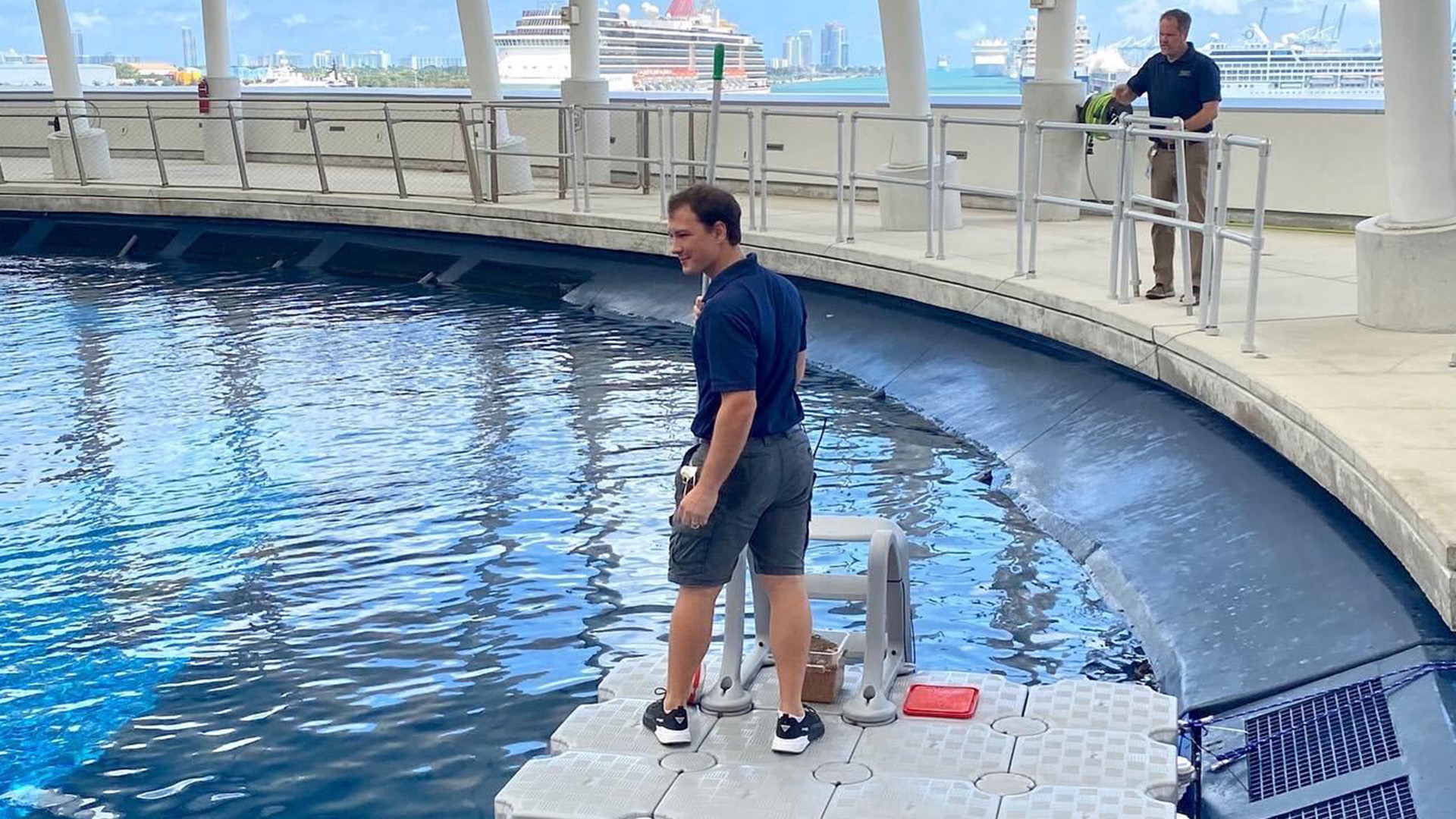 Monitoring animal health and water quality, interacting with guests, inspiring a passion for marine science and conservation; it's all in a day's work for an Aquarist at Frost Science. But ever wonder what it's actually like?
Meet Jacob Rosner, Senior Aquarist & Assistant Diver Safety Officer (ADSO) at Frost Science. Rosner joined the museum in 2018 with nearly 10 years of experience in the aquarium industry. His primary responsibility, along with the rest of the husbandry team, is to make sure the animals and plants in our collection are given the highest level of care possible and that all of their dietary, medical and environmental needs are taken care of. Of course, making sure that our exhibits are clean, presentable and functioning as intended is another top priority.
"We want museum guests to be inspired by the face-to-face encounters with our dynamic live animals," says Rosner. "They will experience a connection and be moved to learn more and protect them."
The Right Stuff
It's not easy to become an aquarist, but it's all worth it in the end. To become an aquarist you will typically need a degree in biology, zoology or a related field, as well as a dive certification. Experience with aquarium keeping, animal handling and underwater maintenance will prepare you for the day-to-day tasks of an aquarist. Most aquarists either volunteer or intern with a public zoo or aquarium prior to beginning their job search. A strong work ethic and a keen eye for detail will also serve you well in this field!
Early Bird Gets the Grasshopper
Our animal care team starts their day at 6:30 a.m. every day. The morning of checking each exhibit to assess the health of the animals and address any maintenance that may need to be done to the exhibit itself. Since the museum opens at 9:30 a.m., the first three hours of the day involve a lot of window cleaning and scrubbing algae off of just about every aquatic surface. Once the exhibits are ready for guests to enjoy, the team beings preparing diets and feeding the animals. Some of our animals are even trained to eat in a specific location or recognize certain shapes.
Daily Routines
Aside from feedings, which occur throughout the day, using scuba diving to clean our large exhibits is another activity that you can witness almost every day at Frost Science. Our largest exhibit, the Gulf Stream, requires about 20 hours of underwater maintenance each week to keep it looking great. Other regular activities include testing the water quality of each exhibit in our lab and routine maintenance on the life support systems that keep the water circulating throughout the facility.
Best Part of the Job
One of the most rewarding parts of being an aquarist is seeing the animals flourish in their exhibits and playing an active role in helping the museum become a 'living-ark' in order to shelter species from going extinct in the wild.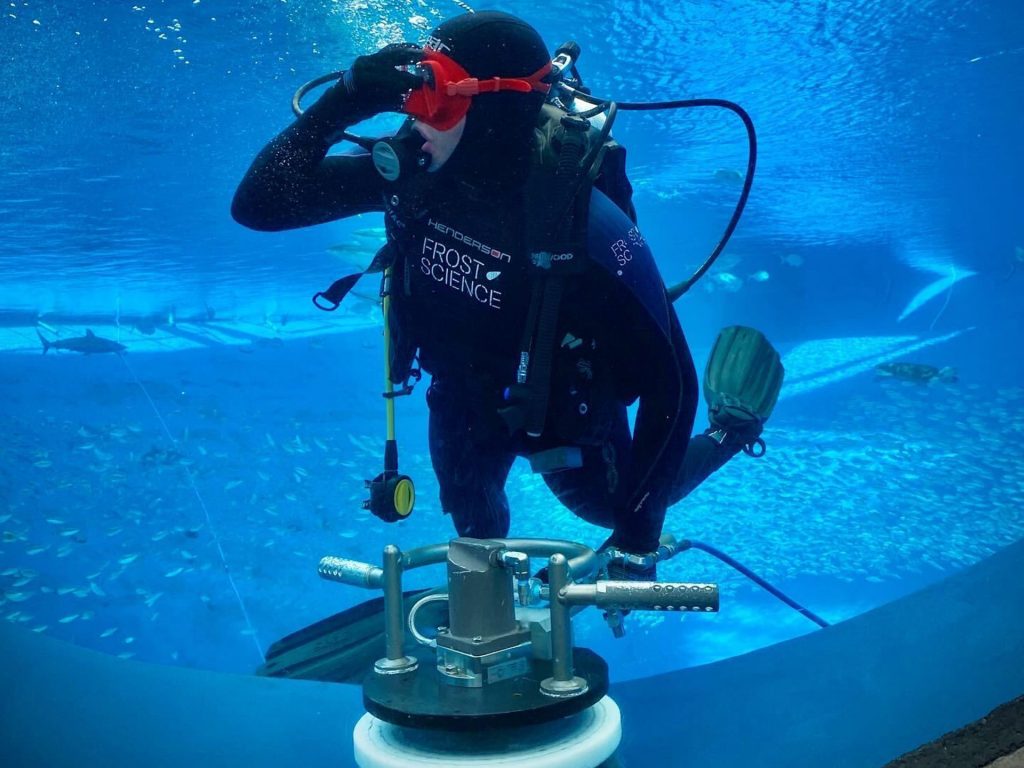 The ongoing challenges presented by the COVID-19 pandemic have had devastating effects on our institution, but with your help we can continue to serve you, your family and our community. Please consider making a tax-deductible donation to support the museum. All donations, however small, will have an immediate impact.
For questions on different ways to support Frost Science, please contact advancement@frostscience.org