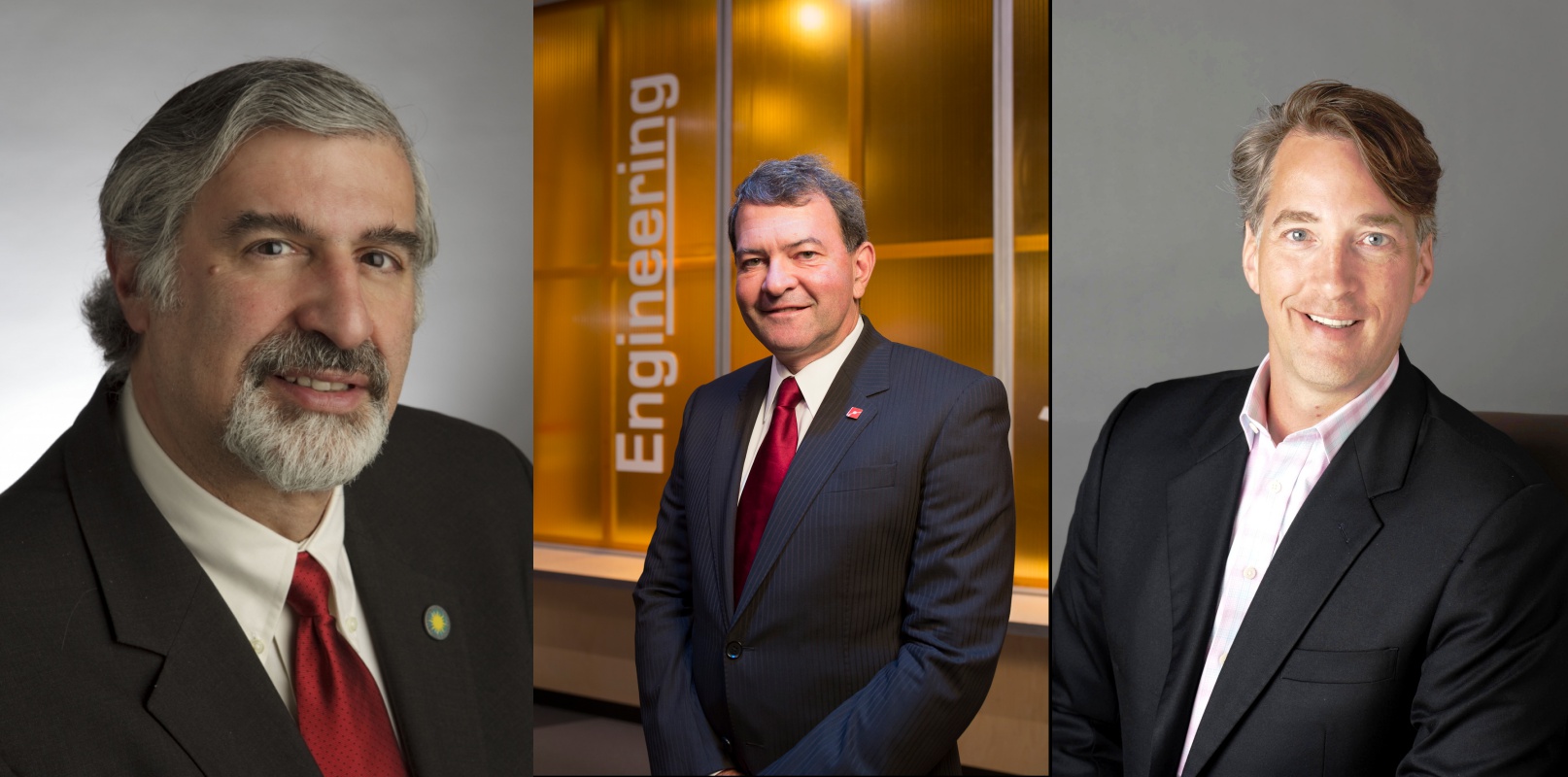 This month, we welcomed three new members to the Frost Science Board of Trustees—Dr. Richard Kurin, Dr. Ioannis (Yannis) Miaoulis and Mr. Jeffrey Russell. Together, they bring a vast amount of knowledge and experience to our museum's current board in the fields of science, engineering, economics, business and non-profit museum administration.
Dr. Richard Kurin is the Smithsonian Distinguished Scholar and Ambassador-at-Large. He's the first person to ever receive this prestigious designation in the Institution's 171-year history. Prior to his current appointment, he served as the Smithsonian's Under Secretary, overseeing all the institution's national museums as well as their scientific research centers.
Dr. Kurin is also a Fulbright fellow who taught at the Johns Hopkins University School of Advanced International Studies and is the author of six books and more than 100 scholarly articles. He has been honored by Harvard University's Peabody Museum, the International Council of Museums and the American Anthropological Association.
Dr. Ioannis (Yannis) Miaoulis is currently the president and director of the Museum of Science, Boston. Originally from Greece, Dr. Miaoulis has a long and distinguished history with Tufts University. There, he was dean of the School of Engineering, associate provost, interim dean of the University's Graduate School of Arts and Sciences and professor of mechanical engineering.
Dr. Miaoulis has also served on the NASA Advisory Council, the NASA Education and Public Outreach Committee, and the National Museum and Library Services Board. A former member of Massachusetts Governor Deval Patrick's Commonwealth Readiness Project Leadership Council and the Executive Committee of Governor Patrick's Science, Technology, Engineering and Math Advisory Council, he now serves on the Board of Directors of the Center for the Advancement of Science in Space (CASIS), which manages the International Space Station. Miaoulis has published more than 100 research papers and holds two patents.
Mr. Jeffery Russell is a Senior Managing director for Accenture's Products Operating Group in North America. He is responsible for working with a wide range of top clients across several industries—including Life Sciences, Industrial, Consumer Goods, Retail and Travel—to help them compete and win in the market.
With more than 30 years of consulting and industry experience in Asia Pacific, Europe and North America, Jeffrey has held a variety of leadership roles, including Products Operating Group lead in the United Kingdom & Ireland (UKI), Lead of the Life Sciences business in North America, Global Client Services account lead for several strategic clients and Managing Partner for Supply Chain in Asia Pacific. He joined Accenture in 1998 in Melbourne, Australia and has been based in Australia, Singapore, the United States and the United Kingdom.
Mr. Russell serves on Junior Achievement USA's Board of Directors and actively supports several client teams who help non-government organizations around the world through the Accenture Development Program (ADP).
We're looking forward to working with these distinguished individuals and having them help chart the course for our museum's future.