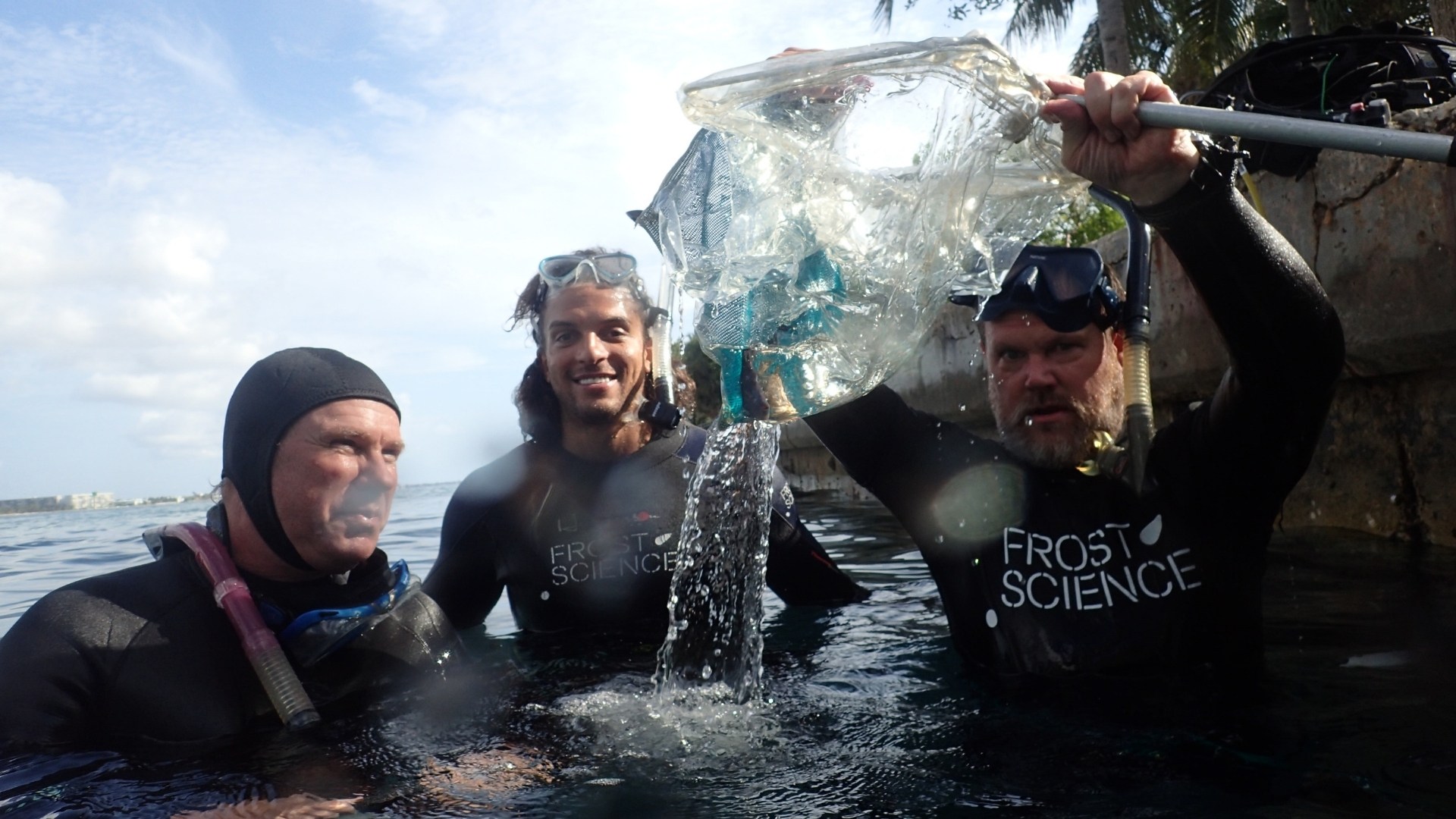 Frost Science's Marine Exotic Species Removal team successfully captured a red-toothed triggerfish in Palm Beach County. This is the first time the Indo-Pacific species has been found in Florida.

The museum uniquely partners with local divers, the U.S. Geological Survey and other partners to find and remove non-native marine fish as quickly as possible once a sighting has been reported. Non-native or exotic marine fish have a harmful impact on our coastal ecosystem and economy and should be removed whenever possible. More information about the Marine Exotic Species Removal program can be found here. 
Red-toothed triggerfish (scientific name: Odonus niger) can be found on tropical coral reefs in the Pacific Ocean, such as the Great Barrier Reef in Australia. So how did this fish make its way to our local waters? The species is common in the aquarium trade and thus it was probably a released pet. Most of these marine animals are released from home aquariums by owners that likely think they are doing the right thing, but don't understand the dangers non-native species can pose to our ecosystem.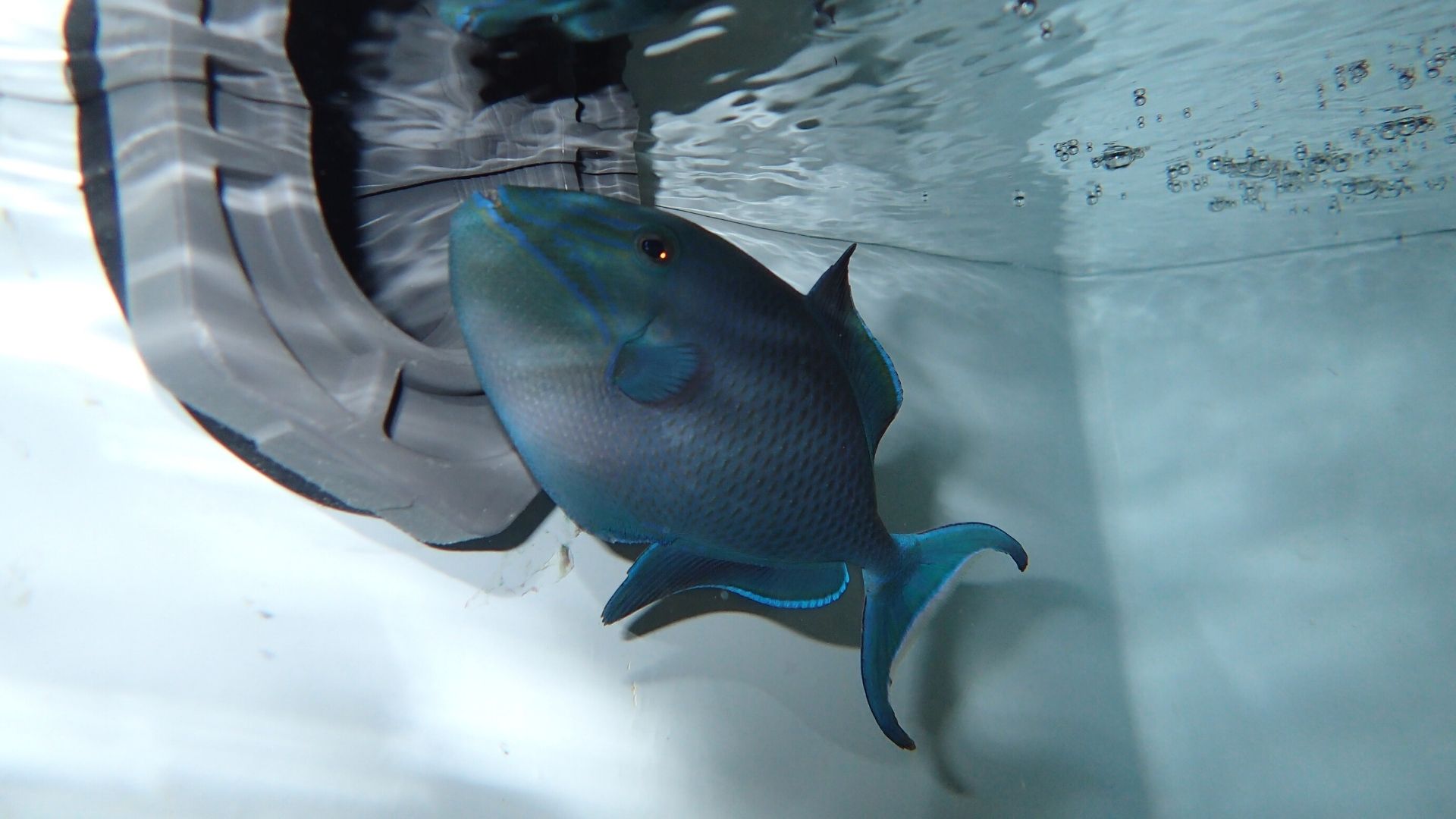 Regardless of how it was introduced, a key factor in successfully removing it is speed. "It's important to get the team in the water as rapidly as possible after a sighting is confirmed, before the fish has a chance to move away. We try to have a team in place with 24-48 hours if possible." says Lad Akins, Frost Science's Curator of Marine Conservation, who led the field team on May 12.

Over the years, Akins has led many efforts to capture non-native marine fishes. This time he was delighted to include Mack Hollins, who plays football for the Miami Dolphins, on the dive team. Hollins has a keen interest in education and the environment and has recently become one of the museum's citizen scientists. "Mack is a great guy and a team player. We appreciate him pitching in to assist." said Akins. After a brief quarantine, the fish will be rehomed at Frost Science, where it will join other non-native marine fishes removed from Florida's coastal waters.

The red-toothed triggerfish was first seen by another sharp-eyed citizen scientist, Peter Leahy, who reported it to the Reef Environmental Education Foundation (REEF) exotic species sighting program. Dr. Pam Schofield, at the US Geological Survey, coordinated communications and permissions with local officials and the Florida Fish and Wildlife Conservation Commission. Schofield documents sightings reports for non-native marine fishes at the Nonidigenous Aquatic Species database, a central clearinghouse for sightings information for aquatic non-native species. She says non-native marine fish, like lionfish, are harmful to our ecosystems and "should be thought of as another kind of pollution – a biological pollution."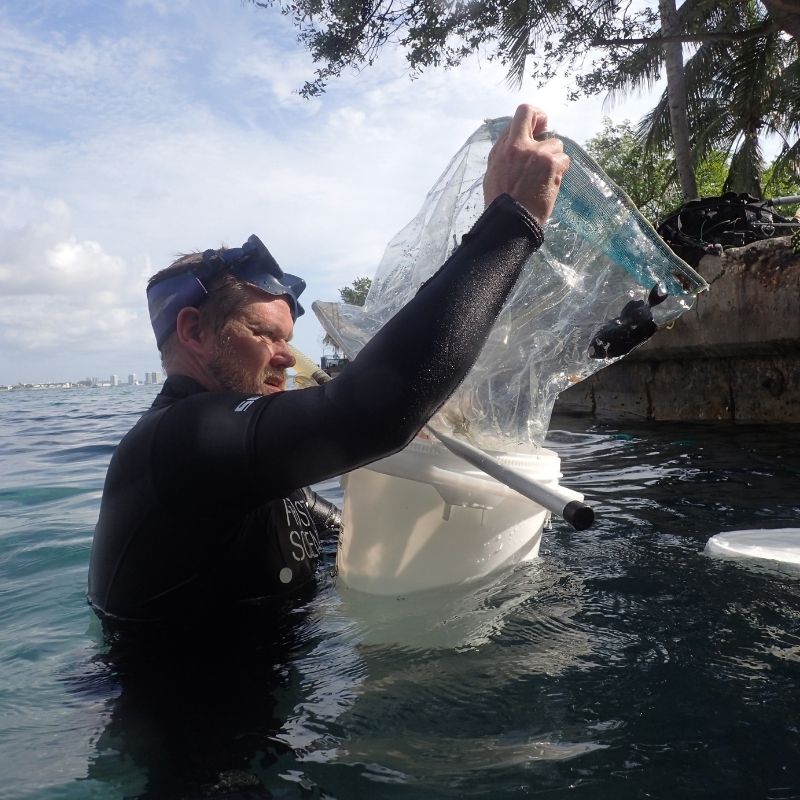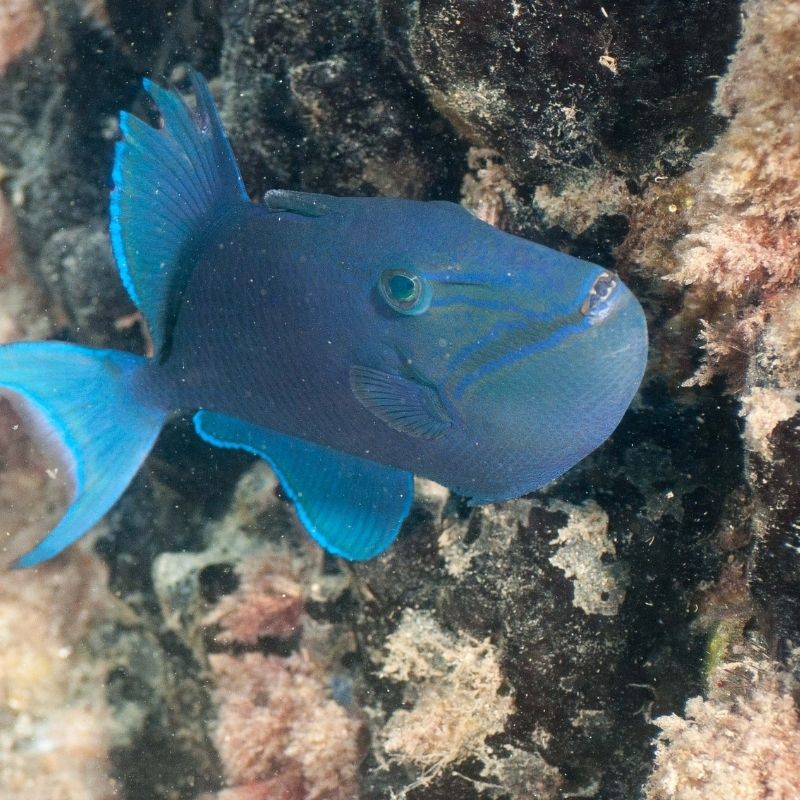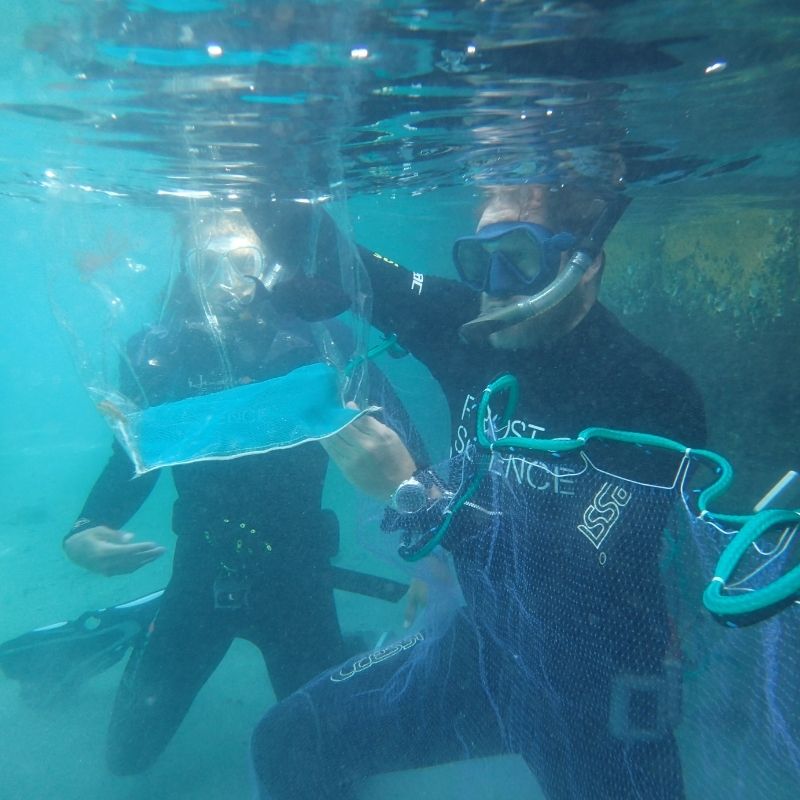 The red-toothed triggerfish is the 44th non-native marine fish species recorded for the State. So far, only a few species have established breeding populations and spread, such as the lionfish. Andy Dehart, Frost Science's Vice President of Animal Husbandry & Marine Conservation, would like to keep it that way. Dehart says "It's vitally important to remove non-native fish as soon as we find them. We need to take them out as soon as possible before enough individuals are introduced and a population can grow." And if you are thinking of releasing your marine fish (or any pet), Dehart has one thing to say: "Please, don't".

A selection of non-native marine fishes removed from Florida's coastal waters can be viewed at the museum's aquarium where guests can learn about the dangers of exotic species, how to prevent their release and avoid the next marine invasive epidemic.

For more information on non-native fishes in Florida, visit USGS's website here.