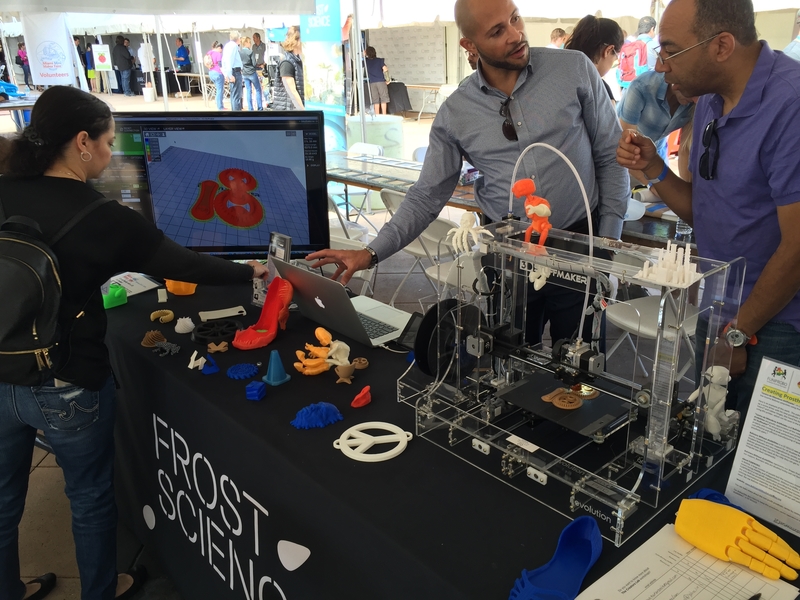 The Miami Mini Maker Faire, held February 20 and 21, is a sort of show-and-tell for the maker movement in South Florida, and welcomes guests from around the world with a variety of exhibitions by local South Florida organizations. This year, Frost Science was there to showcase different ways art and science collide in the ever-evolving maker movement, and how these innovations can enhance the way we live.
Our Exhibits Manager James Herring coordinated our programming activation, inviting friends of the museum including PAMM, CappSci, REM Learning, ArtSail, DesignLab and Stuffmaker, to showcase their marvels as well. All told, the Frost Science tent allowed guests hands-on, immersive experiences in a range of innovation frontiers, including super-efficient aquaponic gardening techniques, zoetropes, using a 3D printer to create action figures that can be used in stop-motion animation, and even using technology to let kids draw their own cartoon characters, which were then printed into fabric for a fashion show.
Big thanks to Miami Mini Maker Faire for inviting us to join Miami's latest batch of technological pioneers.