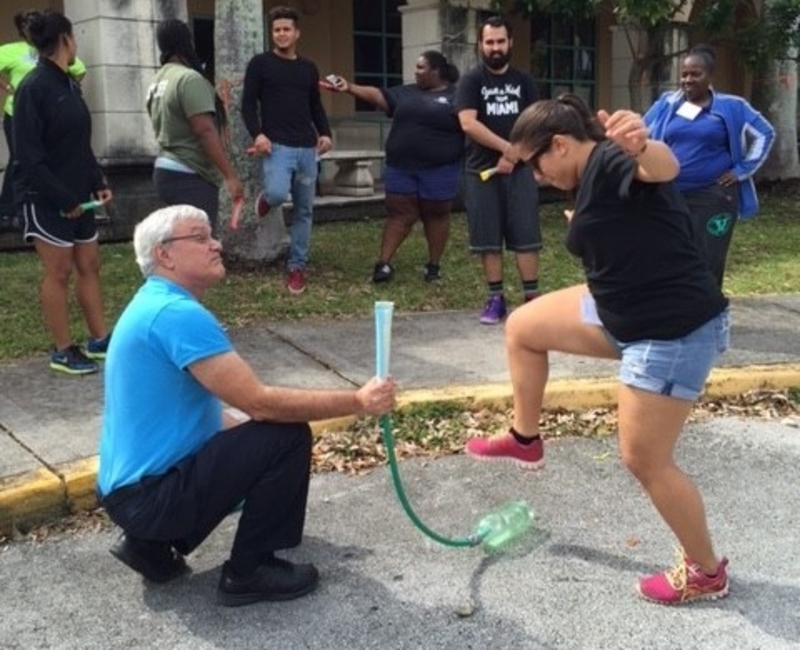 On February 16th, 2016, the education team at Frost Science led 20 afterschool teachers from the Boys and Girl's Clubs of Miami-Dade in the second of two workshops focused on hands-on STEM education.
The STEM workshop was based on our APEX Science program, a National Science Foundation Grant-funded curriculum that we've developed for students in our own afterschool program, and tested thoroughly.
APEX Science has previously been very successful at addressing the afterschool needs of Miami-Dade County Public School gifted programs. Boys & Girls Clubs of Miami-Dade will now be able to include science education in their Project Learn plan, which offers high-quality afterschool services for children ages 5 to 16.
APEX Science also includes a training model for teachers or staff administering afterschool care. The curriculum addresses age-appropriate science concepts, including energy, forces of motion, life science, Earth/space science, processes that shape the Earth, the nature of science, the nature of matter, and environmental science. The 32 inquiry-based lessons provide opportunities for indoor and outdoor investigations throughout the school year.