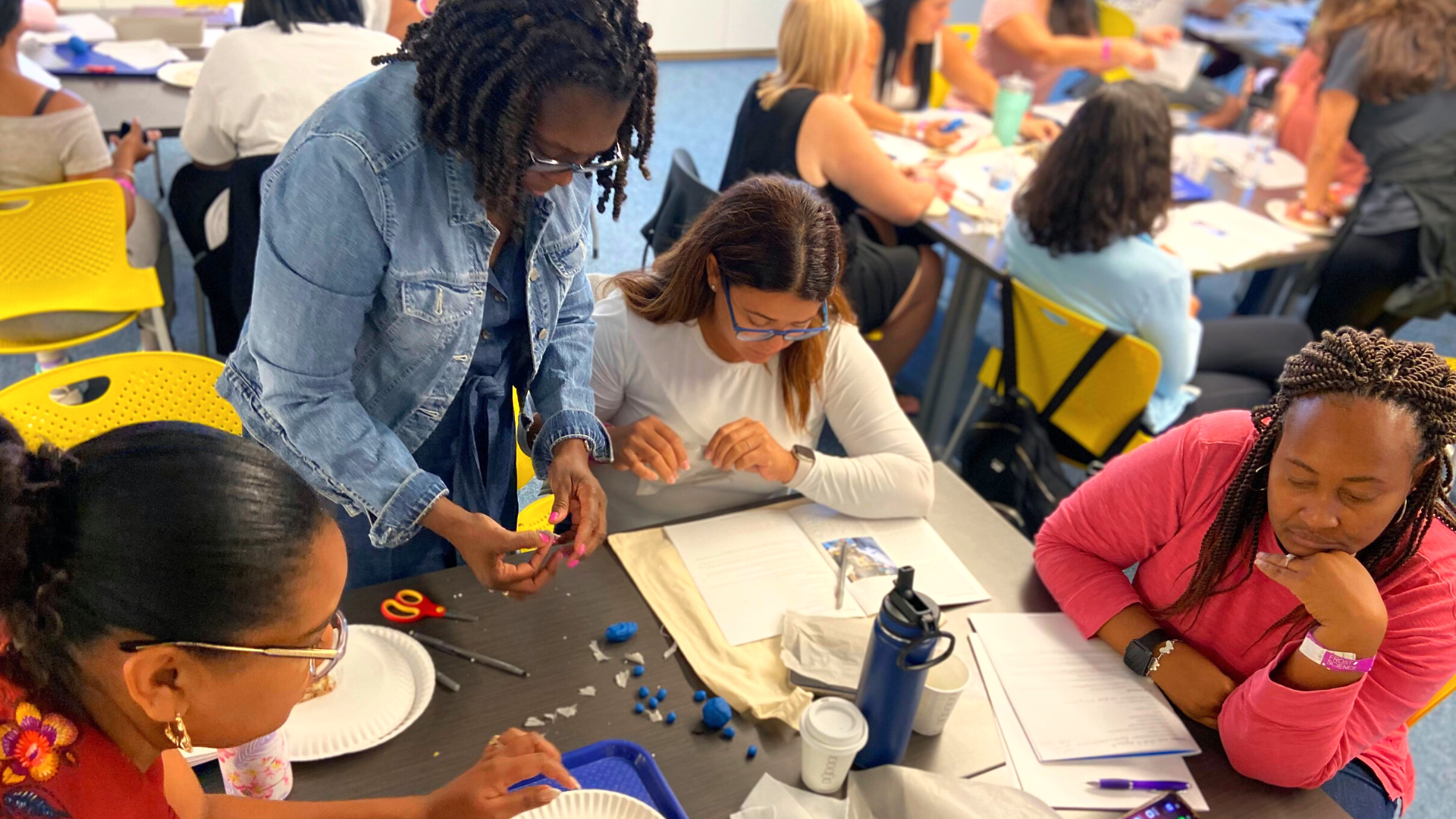 In September 2022, the Phillip and Patricia Frost Museum of Science (Frost Science) and the Weo Foundation hosted a professional development (PD) session for 30 Miami-Dade County Public Schools (M-DPCS) Title I teachers across South Florida.
The session presented content focused on water science and pedagogical techniques used to uniquely bring this topic into 3rd – 5th grade classrooms. The "Follow the Water" curriculum, developed by Frost Science for this unique program partnership, was comprised of two lessons about the science of water. Teachers were able to test these lessons during the PD, and plan for when they would fit best within their yearlong science M-DPCS pacing guides. The educators were provided with all the materials needed to facilitate the lessons in their classrooms. Both lessons followed the journey of water through inquiry-based learning, where students could explore access to clean water and the search for water on the moon.
"Filtration Station," a lesson about water filtration, encourages students to think constructively about the process of filtering water through an engineering challenge. Students explore crucial concepts within water science while designing an experiment, collecting data, and crafting a hypothesis—all valuable skills used in science.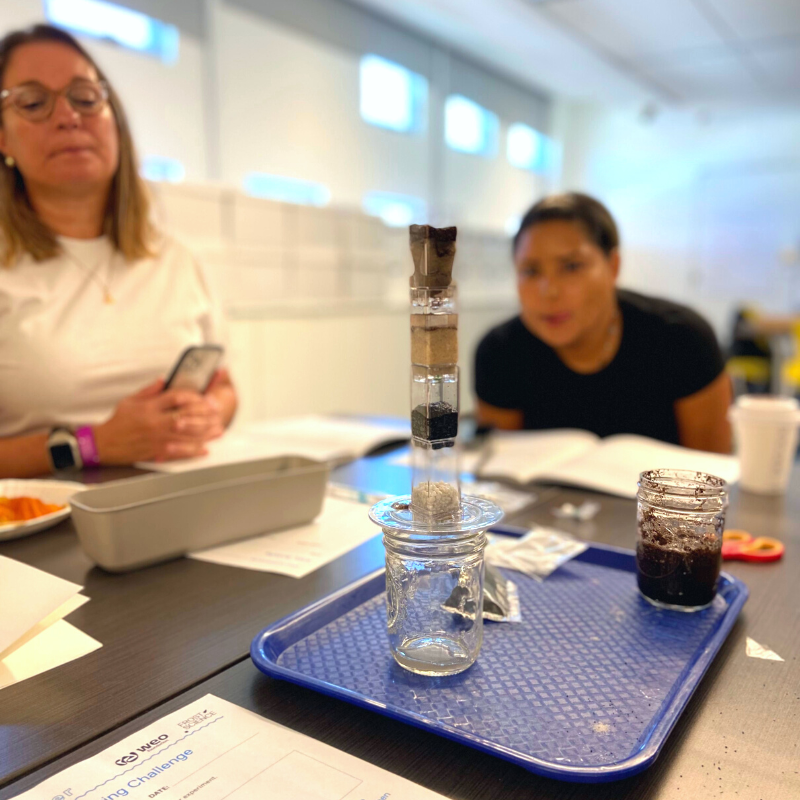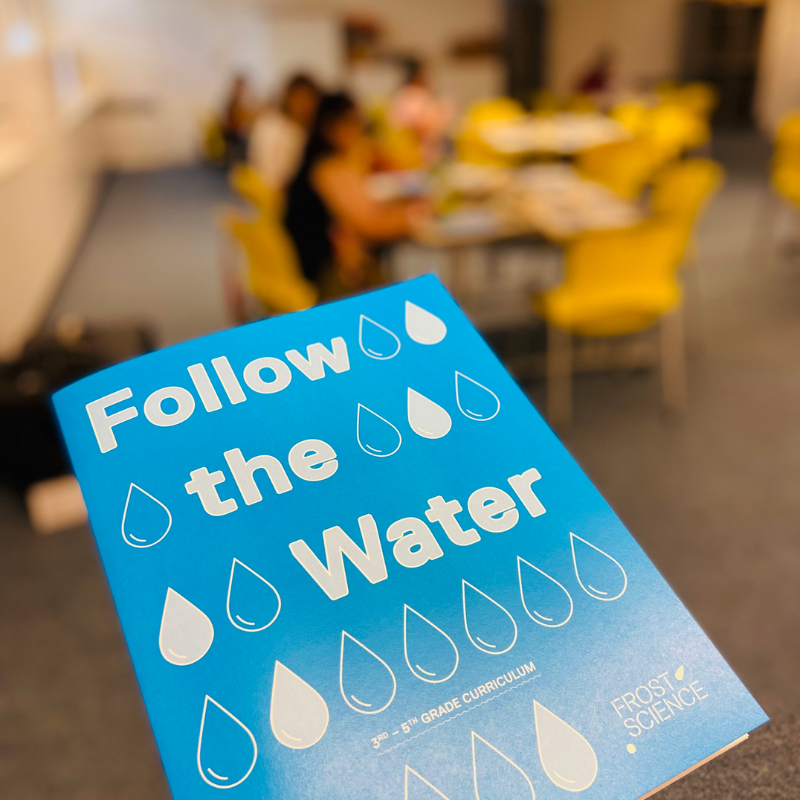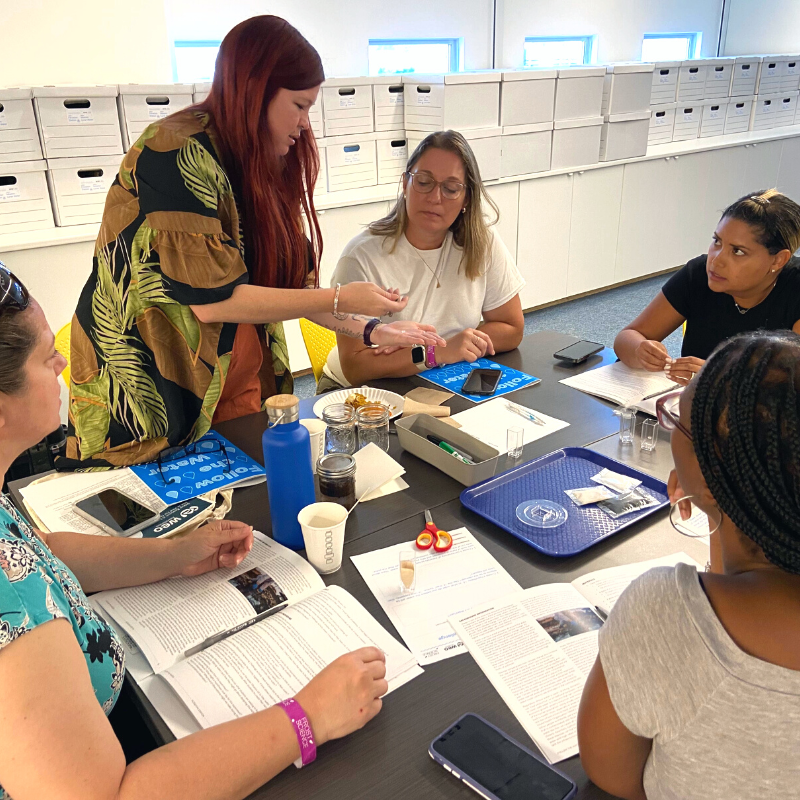 After testing this lesson during the PD, Glorida DelGaudio, an educator at the Marjory Stoneman Douglas Biscayne Nature Center said, "The number of variations that can be incorporated into this lab makes it not only user friendly but allows it to fit into the curriculum very easily."
"Mission: Lunar Water" is the second lesson within "Follow the Water" and focuses on how scientists search for water on the moon. This lesson reflects real-world research and is based on the upcoming Polar Resources Ice Mining Experiment-1 (PRIME-), set to begin in December 2022. NASA will be searching the lunar poles for water ice contained below the surface, which could be used as a valuable resource for the future of space travel. This activity involves creating a model of the lunar crust which students take core samples from to look for water ice. Students then record and map their results, communicate with their classmates about their findings, and compare their findings to those of PRIME-1 scientists.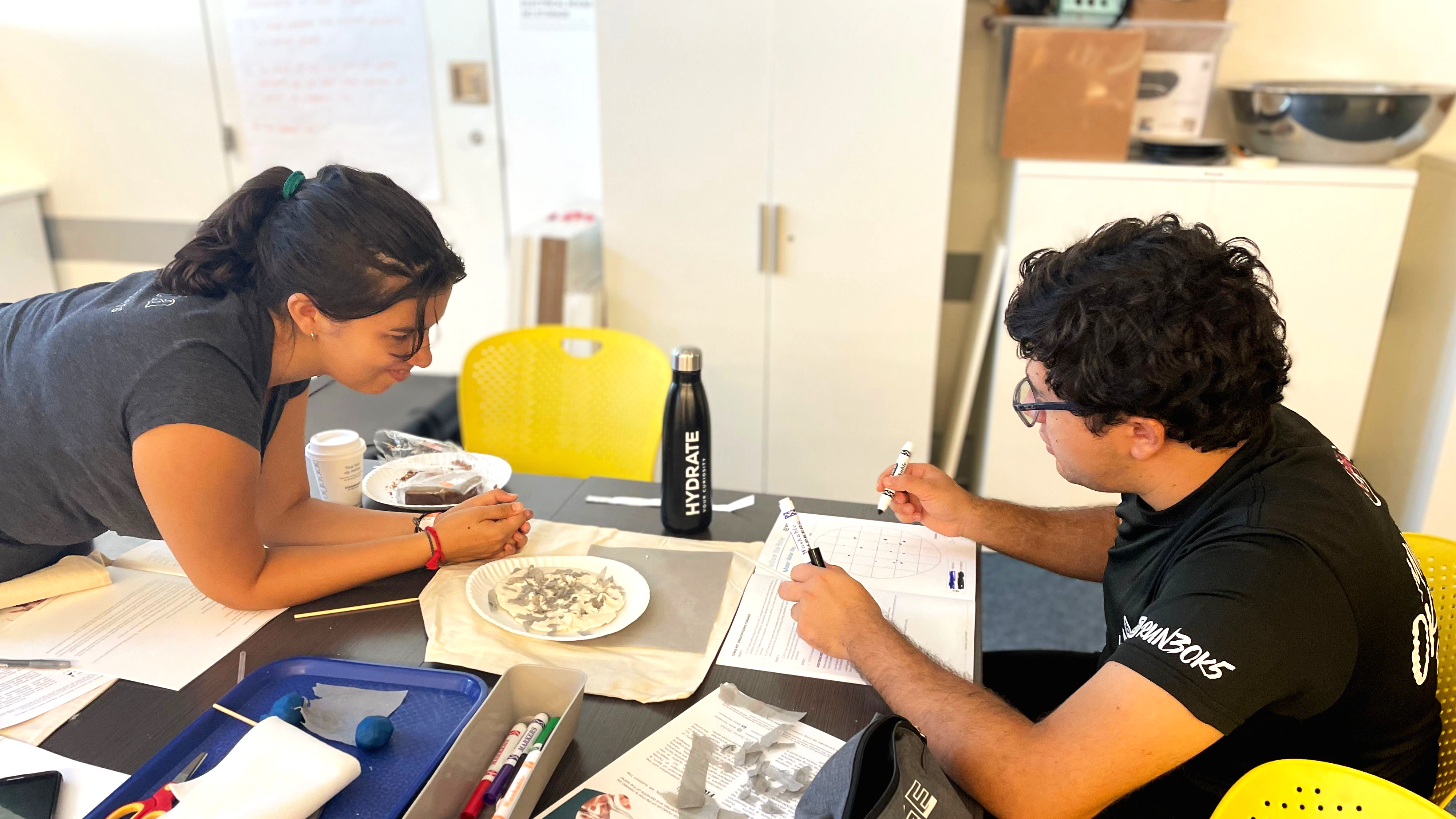 Both lessons within "Follow the Water" are equipped with formative assessments for teachers to better understand their students' prior knowledge on the topics, assist in finding and addressing common misconceptions, and measure student learning outcomes. In collaboration with the Weo Foundation, this PD was developed to provide Title I 3rd – 5th grade teachers with the resources and tools needed to bring unique water science education experiences into their classrooms.
Developing valuable standards-based resources for teachers and receiving feedback on classroom implementation is an extremely rewarding experience for Frost Science and the Weo Foundation. Both teams are looking forward to creating more resources for public school teachers and to bridge the gap between formal education and museum science programming through hands-on and meaningful programming.
For more information on The Weo Foundation, please visit www.we-o.org.
Follow the Water from Weo on Vimeo.