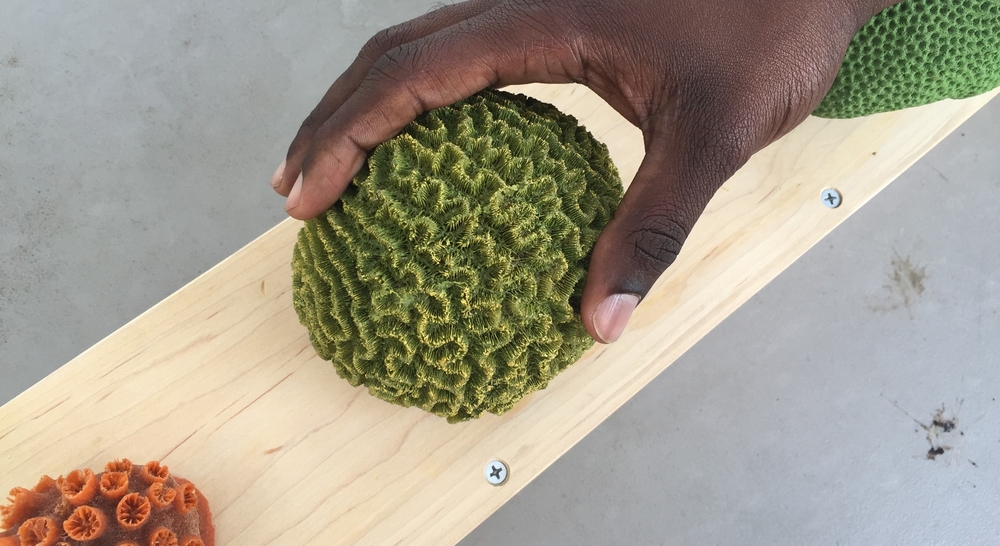 People learn from books, but sometimes learning can be more powerful through the senses, such as touch. We brought that strategy to this year's 10th Annual All Kids Inclusive event presented by the South Miami-Dade Cultural Arts Center. At the event, children and adults from all over Miami-Dade County took part in a variety of hands-on, arts-driven activities presented by education-focused community partners. The Frost Science experience showcased some of the marvels that will be on display at our Living Core Aquarium, which is currently under construction, and helped guests get "in touch" with coral species from the Atlantic Ocean.
By handling models of different coral species, guests not only learned about these animals' various shapes and colors, they also were able to really examine the architecture of each coral type, feel the dynamic surfaces and get a more intimate learning experience than they would in the ocean (you should never touch wild coral).
That tactile experience is something that will permeate our new facility when we open. Empowering everyone to have close encounters with science, and with life on this planet, is important to our mission. Along those lines, Frost Science will be making the museum-going experience much more accessible and inclusive to all visitors—regardless of ability or age.
Big thanks to the South Miami-Dade Cultural Arts Center for inviting us to participate in this timely event. We look forward to serving the constituents of District 8 later this summer!
To learn more about corals, check out this article from NOAA's National Ocean Service.