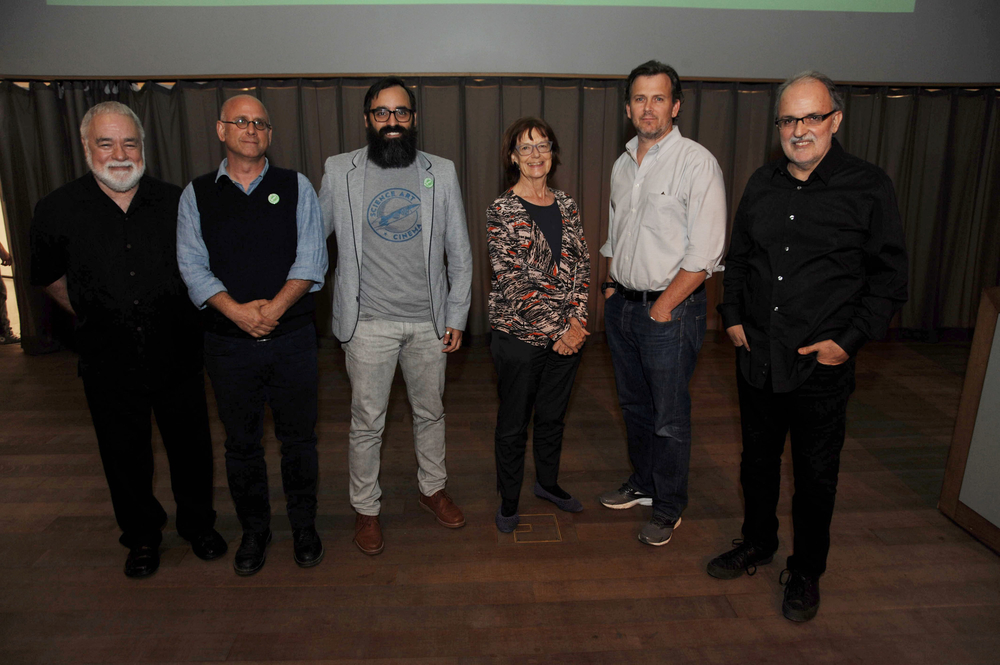 Experimentation is crucial in both science and art, and sometimes science can really propel an art form, such as filmmaking, into new areas of possibility. That's what our film series, Science Art Cinema, explored in its third installment, held last week at PAMM. Officially titled "Experiment," the screening and lecture delved into the innovative cinema of Stan Brakhage, one of the most significant figures of 20th century avant-garde cinema.
The evening featured a series of Brakhage's short experimental films, including "I…Dreaming," "Marilyn's Window," "Babylon Series," "Agnus Dei Kider Synapse," "Naughts," and "Boulder Blues and Pearls and…." Complementing the films, Dr. Tony Allegro, professor at the University of Miami's School of Communication, lead discussions the artistry of Brakhage and his innovative use of the science of light and chemistry. Composer and artist Gustavo Matamoros also enriched the evening with musical entr'actes inspired by the rhythms and motion prominent in Brakhage's work.
The Frost Science team, including art and collection manager Kevin Arrow, media archivist Barron Sherer, and curator of astronomy and exhibition developer Dr. Jorge Perez-Gallego curate the four-part Science Art Cinema series, which will culminate in a call for newly created and locally made films, in addition to a catalog, which the community will contribute to.